You must have the buying power to purchase cryptocurrencies on Webull. Your account's equity and margin ratio dictate how much money you can acquire. And for many, this can be a tricky concept.
How can you use Webull to acquire Crypto? Depositing cash into your account is the simplest way to get crypto buying power on Webull. Your purchasing power improves after you have enough funds in your account. And thus, you can use the fund to purchase cryptocurrency.
What It Means to Have Crypto Buying Power on Webull
Modern investors' portfolios include cryptocurrencies as a significant component. Individuals and sophisticated traders with an institutional background might be found on this list.
The total amount stored in the brokerage account plus all applicable margins equals an investor's buying power.
Overnight Buying Power (ONBP), Day-Trade Buying Power (DTBP), and Instant Buying Power are the 3 types of buying power available for margin accounts.
Overnight Buying Power (ONBP)
The total sum of money you have ready to acquire assets and maintain those positions overnight is called Overnight Buying Power on Webull. This quantity is often double the amount of cash on hand.
Day Trading Buying Power (DTBP)
The money available in your wallet to perform trades on a single trading day is Day Trade Buying Power (DTBP). The DTBP is calculated at the start of the day and is unchanged even with overnight sales or deposits.
The DTBP from these acts will not appear in your account until the next day. A buy on the current day lowers your DTBP, whereas a subsequent sale (a day trade) raises it.
Instant Buying Power (Provisional Cash)
Webull extends credit to provide instant purchasing power (Provisional Cash). It allows you to trade while an ACH deposit is in transit. The total settlement of an ACH could take 5 business days.
You'll have immediate access to the market and be able to begin trading right away because of the instant buying power. Almost all cryptocurrencies, ETFs, and stocks can be bought and sold instantly.
However, with quick buying power, trading options and leveraged ETFs are impossible. Webull may disable quick buying power for an account or security at any moment, at its sole discretion, and without prior warning.
Buying Cryptocurrency on Webull
Before we look into Webull crypto buying power, you will need to have enough cryptocurrency in your account. So, can you buy Crypto on Webull? You certainly can with these 5 simple steps.
Creating a Webull account
If you're a new user, you'll need to create an account first on Webull. You will need to provide personal information and, in most circumstances, KYC (know your customer/client) information to comply with SEC laws.
Requesting for permissions
After making an account, you'll need to request permission to use the Webull app to buy or trade cryptocurrencies. Check that your Webull app is up to date before applying for clearance.
Then proceed with the steps below: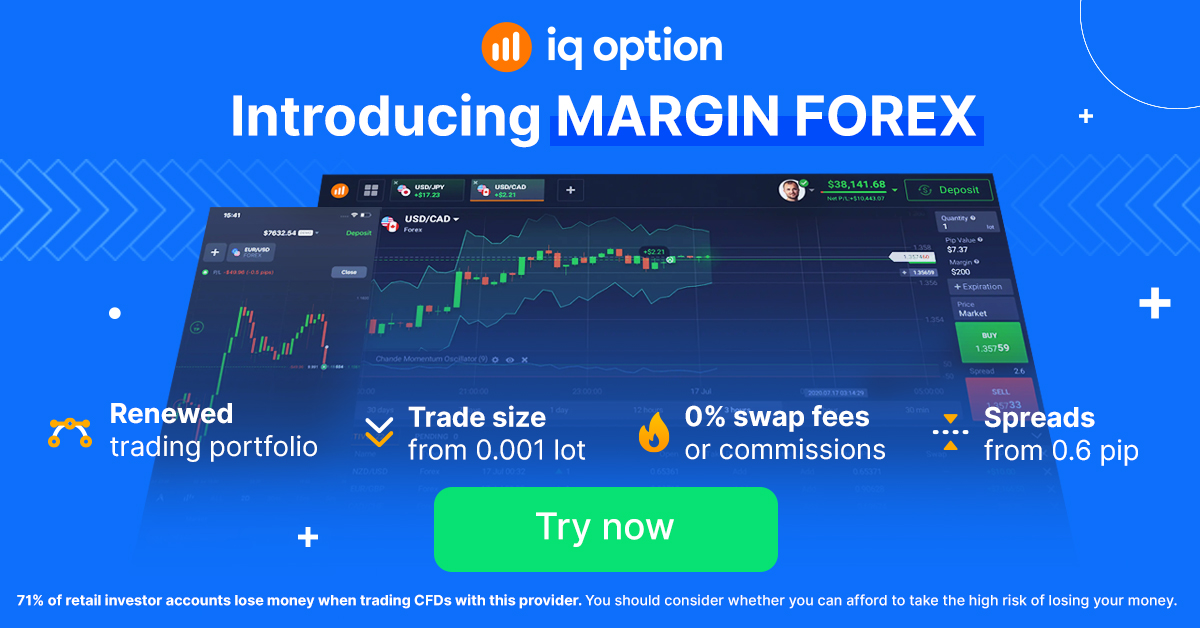 At first, find the Webull icon on the bottom row and select it.
After that, go to the "More" option button.
Finally, get authorization by clicking on the "Crypto Trading" option.
Financing your account
There are several ways to finance your account. Webull accepts wire transfers as well as electronic bank transfers. Free electronic transfers can take up to five days to settle and become available. You must link your bank account to your Webull account before making an electronic transfer.
Give your bank account number and routing information to accomplish this. On the other hand, wire transfers are quicker and can deposit funds within one business day. However, they come with fees from both your bank and Webull.
Selecting the cryptocurrency
After you've funded your account, go to the 'market' tab and select crypto from the drop-down menu. You can use either a market or limit order to make a purchase.
A market order is a cryptocurrency buy order placed at the current market price of the transaction.
A limit order allows you to select the rate you want to buy cryptocurrency. When that price is reached, your order will be confirmed.
How to Get Crypto Buying Power on Webull?
Once you have enough balance in your account, you can now get crypto buying power on Webull. But before that, check whether you have the open order enabled or not. If you have an open order, it will restrict your power to purchase.
So, cancel the open order option by following these steps:
Step 1
Find the "Home" button in the drop-down menu and select it.
Step 2
After that, you will find a "P&L" button. Next to that button, you will see the "Orders" button. Click on the "Orders" button.
Step 3
Then, you will find the "Cancel Open Order" option. Tap on the option to cancel the open order against your account.
Step 4
Finally, tap on the button and save your settings.
How Long Does It Take to Get Crypto Buying Power on Webull
You might be wondering how long it can take to gain Webull's crypto buying power. The answer varies depending on several circumstances. But in general, you should have your purchasing power within 24-48 hours of placing funds into your account.
Once you've financed your account with Webull, it usually just takes a few minutes to obtain crypto buying power. Thus, you can begin trading right away once you get your purchasing power!
Reasons behind Webull Insufficient Buying Power
Is your account showing insufficient crypto buying power on Webull? If you're noticing that your Webull crypto buying power is zero, there are a few potential reasons why this might be happening.
We have found 5 reasons why there might be Webull insufficient crypto buying power in your account.
1. Expired ACH link
The expiration of the ACH link is a widespread reason that can cause the 'Insufficient Crypto Buying Power' Webull issue.
If you have changed any of your details without changing them on the Webull app, this may happen to you. Then your ACH link may have become invalid.
2. Unsettled funds
It's important to note that you can only invest in cryptocurrencies using Webull Crypto settled funds. Your crypto purchasing power will stay zero if you do not have any settled money.
3. Low account value
You must meet Webull's eligibility standards to undertake specific actions in Webull. Webull requires that you have more than $2000 in your account to move to the Margin Account.
Similarly, there are specific requirements for purchasing cryptocurrency through the Webull app. You'll need some Crypto BP (or Crypto Buying Power) to trade cryptocurrency.
Furthermore, if your Account Value is low, you will not be able to collect any Crypto BP. This eventually means you will be unable to purchase cryptocurrency. To be eligible to acquire crypto trading, the account balance must be greater than $25,000.
4. Issues with your internet connection
Another reason you see insufficient buying power on Webull could be connection issues. It's possible that your wireless router isn't operating correctly. Data transfer between your bank and Webull may have been halted due to a connection failure.
As a result, it may take some time to settle the cash on the Webull app after that, and only then may you use your money to purchase cryptocurrency.
5. Problems with banking services
If your internet connection is fine, but you still have no crypto buying power on Webull, there's a chance the service is down. For service availability, you can look at the company's service status. Due to server difficulties, the updates may not have been published in the Webull app.
How Can Cryptocurrency Trading Be Enabled on Webull?
On Webull, you can activate crypto trading for your trading account. It works in both the mobile and desktop versions of the software. Crypto trading must be enabled in your Webull account if you wish to have Crypto buying power. This is true for your account regardless of the program you used to begin your crypto trading journey.
The option to apply for Crypto in the mobile app is found in the "Details" section of the "Assets" tab. Then, at the bottom of the page, under the "Trading Access" section, select "Crypto Trading" to enable crypto trading.
On the desktop version, go to "Account Management" and click on "Crypto Trading" under the "Account" tab.
Conclusion
So, now you know how to get crypto buying power on Webull. It is one of the simplest tasks you can do on the application. Remember that you will need enough funds and cryptocurrencies to have sufficient buying power. And so, we have also covered how you can buy cryptocurrencies on Webull. And thus, you start trading with your currencies right away.
FAQ
Why is My Crypto Buying Power 0 on Webull?
Your cash balance isn't entirely settled if your crypto purchasing power is any less than your cash amount.
Why Isn't My Buying Power Available for Crypto?
You might notice not enough crypto buying power on Webull. This can happen due to insufficient funds. Because cryptocurrency is not marginal and cannot be used as collateral, you'll need enough funds in your wallet to place the purchase.
Why Can't I Buy Crypto on Webull?
You must request authorization to be able to buy and trade Crypto once your account is ready for use. If you want to ensure that your app receives approval, it must be updated to the most recent version.
Can I Transfer Crypto from Webull to Coinbase?
No, Webull presently does not allow direct cryptocurrency transfers out of the platform. This is because they do not provide crypto wallets, which enable you to send and receive digital currency.
Can You Buy Fractional Crypto on Webull?
Yes, Webull allows you to buy factional Crypto on the platform.