ForexTB is a broker based out of Cyprus that specializes mainly in CFD trading.
ForexTB has been around since 2015. While this makes it one of the younger services out there it offers enough longevity to ensure that it's unlikely to disappear into the night anytime soon.
In spite of the fact that it's at least a legitimate broker, there are a lot of reasons why ForexTB is not necessarily the best platform to try. Despite a few solid, strong features, our reviewers found that it left a lot to be desired overall.
The poor English on the website, the scarcity of the information about the platform, and the high fees might make this service a miss for most traders, unless it's truly the best option available in the country where they're making their trades.
Here's an in-depth look of ForexTB, along with all the reasons why you might want to steer clear.
Account Types Offered
ForexTB offers 4 account types. The primary differences between the accounts are in the fees and the spreads that are on offer, with spreads, commissions, and fees getting progressively cheaper as the account type grew more expensive.
A Basic account requires a minimum deposit of €250. A Gold account requires a minimum deposit of €25,000. A Platinum account requires a minimum deposit of €100,000. A VIP account requires a minimum deposit of €250,000.
When you sign up for an account you should expect to verify your identity.
The account you choose doesn't change the features you receive much. Indeed, in many cases the features looked absolutely identical from account to account.
ForexTB's structure penalizes smaller traders for their low balances and low volume, all while ensuring that it's going to be harder for them to get to the higher balances simply by virtue of the fact that it's going to be harder for them to make profits in the first place.
Like most reputable brokers, ForexTB also offers a demo account that you can use to learn the trading platform and to test new strategies.
Trade Types Offered
ForexTB is primarily a CFD broker. They offer over 300 assets to choose from, including over 50 popular Forex pairs.
Their CFDs do offer an opportunity to break into the commodities market as well, giving you an outlet that will help you trade in gold, silver, and crude oil should you so desire. You can also trade CFDs on some of the hottest stocks.
Sadly, ForexTB is not offering any trading products that aren't CFDs, which can be a problem for newer traders. CFDs are derivative products that are widely known to be some of the riskiest in the industry.
Trading Platforms & Tools
Like most trading platforms, ForexTB is compatible with MT4. You can also take advantage of a desk top and mobile application. Brokers who have tried other platforms in the past will certainly find it familiar.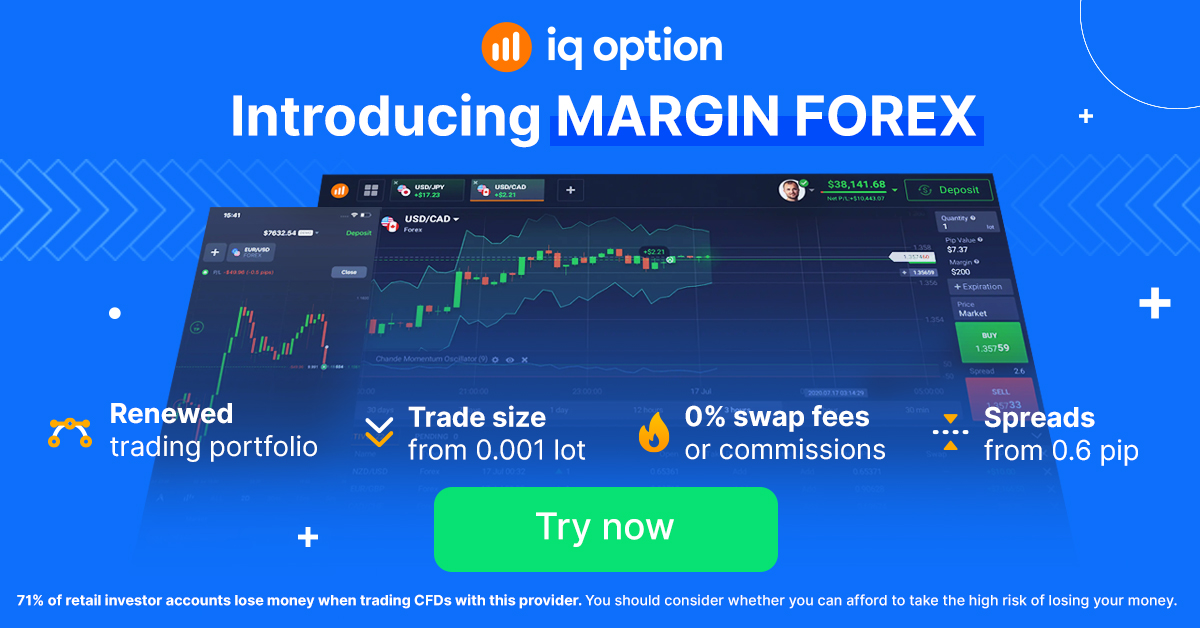 Experienced brokers may appreciate all of the info and research tools, which stand in as one of ForexTB's leading strengths.
ForexTB claims to have solved the "infobesity" problem plaguing today's investors by using a natural language processing and AI platform to deliver a revolutionary investor's news desk that allows investors to get the right information at the right time.
They also offer actionable, top-down analysis from a combination of senior analysis expertise and automated algorithms. Analysis happens on a daily basis to give traders the tools they need to succeed. "Featured ieas" gives traders some insight into what trades they should be evaluating. Powerful impact and trading tools help investors make their own calls.
The TC Research Platform is a multi-asset actionable research platform that uses pattern recognition to help traders make outstanding decisions.
The economic calculator and asset calculation tool will help you find spreads, swaps, trade sizes, and fees by displaying all the relevant information on a single, easy-to-read dashboard.
Don't overlook the email newsletter, which offers a wealth of strategy advice.
In truth, their strength in the research and news arena is something that does keep some of their customers coming back for more, and could hydra turn them into an incredible broker if they would shore up some of the other issues that make them less attractive.
Customer Support
ForexTB offers very little information about its customer support team on its website. You can call from an in-web app or you can use live chat. You can also phone them at +357 2 222 2353.
There is a support email address as well, which is support-forextb@forextb.com.
Third party websites report that customer support is available only during the weekdays.
There is a detailed FAQ on the site that might help some agents untangle some problems without the help of a live agent. They are available on Facebook and Twitter as well if you are hoping to live-chat them or draw public attention to some manner of problem.
Deposits & Withdrawals
ForexTB allows customers to use a variety of services for deposits and withdrawals. These include bank transfers, PayPal, Neteller, PayU, Przelewy24, Rapid Transfer, Skrill, Sofort, credit or debit card, the Pay by Bank app, OB, EPS, Euteller, Giropay, and Ideal.
Basic accounts only get one free withdrawal, so watch out for those fees if you're a trader with limited capital. The Gold account gets one free monthly withdrawal, which might work for traders who are withdrawing their monthly profits. Platinum accounts may have 3 free monthly withdrawals. The VIP accounts come with zero withdrawal fees.
Many customers may find the fees to be burdensome. Even if you don't, you should take them into account when calculating your profit and loss.
Spreads, Commissions, and Fees
Spreads depend on your account types.
Regulation
ForexTB is based out of Cyprus, and it's licensed by the Cyprus Securities and Exchange Commission (CySec). This means it's operating in a fairly light regulatory environment. Traders should be advised that they might not have the support they might want if they run into problems with this broker.
Reputation
ForexTB has managed to steer clear of major controversies, and has a pretty good reputation overall. They have a 3.8 rating on Trustpilot with 198 reviews in total. 61% of those reviews are rated at Excellent, and only 23% of them are bad. This broker does seem to suffer from the same set of fake, scam reviews as other brokers, with dubious outlook addresses attempting to send people to other money managers.
Those who really like the platform say that while it didn't look great to them at first either they got to a point where they really came to appreciate it. Here's an example.
"It took me a week or so to understand that it's a suitable broker for me. The execution here is good. Moreover, here I have a technical possibility to trade many assets through the day because it's very convenient to cycle through assets in Webtrader." -Brean Conroy
Customers who are unhappy with the platform cite some of the same problems we have listed, such as the exorbitant fees levied against low volume traders with very little capital to work with. They also cite the way all of the policies and practices can eat into a trader's profit.
"If you have any sense you will stay one billion miles away from these scum bags/thieves. All their ads say invest as little as $250. More like $25,000. These robbers will promise you the moon and never deliver. They only want to know you when you are putting money. Hold my hand up should have said no but was too weak. They say they don't charge commission but the money they make on swap is daylight robbery. I closed a trade for 414 profit and 300 was taken out in swaps. Told me I should open lots of trades so they make money off every trade. These so-called traders are scum, pure and simple. They rob and rob on a daily basis. Take your money and put it on a horse you have a better chance of winning. They are all senior accountants, don't know how that works and when you stop putting money some other scum bag rings you with his lies. If you are going to invest go to revolut or coinbase. Stay away from this scum, they are gangsters. One so-called accountant told me she made a small fortune from trades. So why is she still working there? If I was close to their offices I would definitely walk in and say it to their faces. Please, please, don't give these thieves 1 Euro." -Paddy Walsh
One thing you can do to make your experience better would be to read through everything and make sure you understand every product fee before you start trading. This will allow you to protect yourself and accurately predict and make profits.
Accepted Countries
You can trade with ForexTB if you are in:
Austria
Croatia
Cyprus
The Czech Republic
Denmark
Estonia
Finland
Greece
France
Germany
Hungary
Ireland
Italy
Latvia
Lithuania
Luxembourg
Malta
The Netherlands
Poland
Portugal
Romania
Slovakia
Sweden
Iceland
Liechtenstein
Norway
Switzerland
If your country is not listed here you will need to find a different platform, or check to see if ForexTB has added your country since this article was last updated.
Alternatives
Axi offers comparable education in trading and more forgiving account terms. Forex.com offers a US-based and strictly regulated broker who is safer to use and who has just as many products, if not more.
Bonuses & Promos
Unlike many brokers ForexTB does not offer a first-time sign-up bonus for beginner traders, and is unlikely to offer them in the future. CySEC bans all such rewards and any bonuses which are not directly tied to trading. CySEC advises its member companies to offer lower spreads to incentivize bonuses, instead of offering promotions.
FAQs
Is ForexTB a safe, legitimate trading platform?
ForexTB is a real trading platform. It does offer some safety, such as light regulation as well as cybersecurity measures such as PCI scan and SSL certificates.
It does take steps to educate customers about the risks of trading, which is a vital part of helping customers to manage their trading accounts appropriately.
They also have a real physical location which is always a good sign. This one is located at 45A Kratinou Street, 2040 Strovolos, Nicosia, Cyprus.
Is it the safest platform out there? While your money may be safe in that it probably won't get hacked or outright stolen, the high fees and all the ways that ForexTB has found to cut into your profits might make you feel like you've been robbed. Unless you know exactly what you're doing it may be a better idea to find a broker who is a little more forgiving.
Is ForexTB properly regulated?
ForexTB is regulated by CySEC, a regulatory body with fairly lax requirements and enforcement. It's regulated enough to say "we're regulated" but not regulated enough to offer actual consumers much real protection.
What is ForexTB's minimum deposit?
ForexTB's minimum deposit is €250. The higher your deposit the better your spreads and the lower your commissions and fees. Investors with only a little bit of capital to work with may find that ForexTB is a little too rich for their blood.
Is ForexTB good for beginners?
On the one hand, ForexTB has done a great job of creating and offering educational resources such as ebooks, articles, and videos, any of which can help a beginner master the basics and grow confident with their trades. This is a baseline for any "beginner-friendly" platform and ForexTB has done a pretty good job here. It's not the most extensive library we've ever seen, but it's pretty solid.
On the other, the platform itself isn't very beginner-friendly. Exorbitant spreads and high fees don't leave a lot of margin for error if you're going to make a profit, and it's all-too-easy for a naive beginner to lose everything they gain while working with this platform. Most beginners will be better-served by going to a platform that has truly worked to keep costs low.
In addition, there are other brokers with a stronger array of trading tools and more access to other traders who can serve as guides and mentors. The account manager simply is not positioned to really fill that role. Give a few initial suggestions, sure, help a beginner learn to use the software, no problem, but not to give ongoing, in-depth advice. Beginners would be better served by going to a platform where there is a strong community they can learn from.
Finally, there's the instruments themselves. When CFDs are basically your only option then you are dealing with a broker that is not terribly beginner friendly. CFDs are some of the most complex and risky financial products and they're not a good place for beginners to start learning how to trade. It would be better for most beginners to find a platform where they can invest without resorting to CFDs.
Does ForexTB give a bonus?
ForexTB does not give any significant bonuses because it is against CySEC regulations. This is one area where the regulatory body works against the consumer. CySEC believes that offering these incentives is misleading and that brokers should lower their spread if they want to entice more consumers.
What leverage does ForexTB offer?
In accordance with CySec regulations, ForexTB offers leverage of 1:30 for retail clients and 1:400 for professional clients.
Who owns ForexTB?
ForexTB is operated by Forex TB Limited, a Cyprus Investment Firm. Cyprus allows companies like ForexTB to operate under a lot of secrecy, so there isn't a lot of information available about the company's leadership.
Is ForexTB a market maker?
Yes. This means they are profiting every time you lose on one of your trades. When you couple this with their unacceptably high spreads and fees you really start to see a pattern of a broker who has no interest in seeing any of their traders succeed.
Is ForexTB a good platform?
All-in-all, ForexTB is not a platform that we would wholeheartedly recommend. While it has a few good points going for it the greater picture is of a broker who is bleeding customers dry for very little return. There are other, more strongly regulated platforms that offer better tools, more educational resources, stronger customer service, and a safer trading experience.
There are also companies that have put more of an effort into their websites. If they're not going to invest in creating a navigable, readable website then one wonders what kind of effort they're going to put into any other tool they put at a customer's disposal.
Unless you just really love everything ForexTB has to offer because it fits your own personal trading style and needs we would suggest continuing to shop around. The only people who can even think about using ForexTB effectively are those who can afford a Platinum or VIP account, and there's no good reason why people who have that kind of capital to invest wouldn't take it somewhere that offers more support, and better tools.