How should you compare forex brokers, and find the best one for you? In our forex brokers reviews list, we have taken into account a wide range of ranking factors, from fees and spreads, to trading platforms, charting and analysis options – everything that makes a broker tick, and impacts your success as a trader.
The "best" forex broker will often be a matter of individual preference for the forex trader. It may come down to the pairs you need to trade, the platform, currency trading using spot markets or per point or simple ease of use requirements.
But we can help you choose…
Below are a list of comparison factors, some will be more important to you than others but all are worth considering. Details on all these elements for each brand can be found in the individual reviews.
Forex Brokers in United States
How To Find The Best Forex Broker
The main criteria for finding the best Forex Brokers in Bangladesh 2021 are these – we will expand on each area later on in the article:
Trading Conditions/Fees – This is the most important part of your global Forex broker appraisal. There is no way around that. One forex broker may charge you 10 times less for the same trade than another. Take note of "hidden" fees, such as withdrawals fees, or inactivity fees.
Market Coverage – You need to be able to trade the fx pair or product of your choice/preference.
Accessibility and Affordability – Beginner forex traders and small-timers need love too. You should never be forced into making a minimum deposit that you cannot afford to lose. Minimum deposits range from $10 to $1000 (or the £ / € equivalent). It might be worth investing more for a platform that suits you better, so stay open minded.
Trading Platforms – The forex trading platform and the tools it features are your primary weapons in your personal war for profits. Pick the one that suits you best. Remember many platforms are configurable, so they can be tailored to suit you. Personal preference will play a large part here, as many trading platforms offer very similar services, but look and feel very different. Is a mobile platform your priority, or a desktop web trading platform?
Mobile Trading Apps – Being able to trade on the go may be important. Some mobile apps are superior to others. Ideally the mobile platform will function just as the web based version.
Deposits and Withdrawals – You have to move funds to and from the broker, quickly and preferably cheaply. The Deposit/Withdrawal methods supported by the forex broker determine whether or not you can accomplish that. Financing an account may also require a specific payment method.
Reputation – People talk. It is well worth listening to what traders say about a forex broker they have already tried.
Regulation – When push comes to shove, legal recourse is your first, last and only hope to settle the problems you might have with your forex broker. A proper regulatory framework is preventive in nature. It aims to keep such problems from popping up in the first place.
Customer Support – You need someone to talk to when you run into problems with your deposits, actual trading, or – God forbid – withdrawals. Competent support is a must. From opening an account, to help with the platform, customer support can be important.
Company Background and History – Knowing the past exploits of your forex broker can give you a better idea of what it is up to now. A listed company has to publish numerous elements of information about their balance sheet for example. You want peace of mind that your trading funds are segregated, and held safely and securely.
Education – It never hurts to improve your understanding of how the forex markets work and how you can make the most of the opportunities they present. Some brokers offer extensive educational tools.
Account Opening / Registration – Is it a simple process to open an account? Do clients need to be verified? These processes are not always the same and might be worth considering if opening a trading account has been problematic in the past.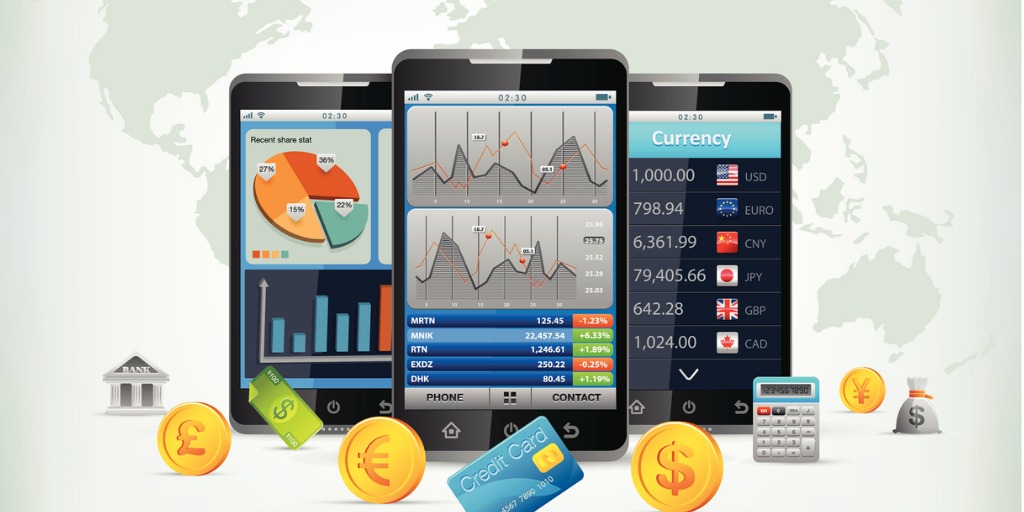 Broker Costs
The services that forex brokers provide are not free. You pay for them through spreads, commissions and rollover fees. Low trading fees are a huge draw.
The fee structures differ from one forex broker to another, and even from one account type to another. There are two widely used basic setups.
The broker charges a spread only. All other fees – with the exception of the rollover rate – are included in the spread.
Besides the spread, a commission is charged as well. This commission is based on the amount you trade.
Spreads
Of these two forex broker fee arrangements, the second one is arguably the more transparent. That said, the commission/spread combination may not be the cheaper choice in every instance.
The spread can be fixed or variable. Fixed spreads are always constant. ECN broker may even deliver zero spreads. Variable spreads change, depending on the traded asset, volatility and available liquidity.
A currency market and spread go hand in hand.
Daily spreads may only differ slightly among brokers, but active traders (or even hyper active traders) are trading so frequently that small differences can mount up and need to be calculated to compare trading costs.
The lowest spreads suit frequent traders.
Some brokers focus on fixed spreads. There are indeed 1 pip fixed spread forex brokers out there too.
Forex brokers with low spreads are certainly popular. Do take commission and rollover/swap into account as well with such brokers though.
What Is The Rollover Rate?
Forex positions kept open overnight incur an extra fee. This fee results from the extension of the open position at the end of the day, without settling. The rollover rate results from the difference between the interest rates of the two currencies. The first of the pair is the base currency, while the second is the quote currency.
Forex Pairs Traded
While most forex brokers offer impressive-looking selections of currency pairs, not all of them cover minors and exotics. Does the broker offer the markets or currency pairs you want to trade?
If you are trading major pairs (see below), then all brokers will cater for you.
If you want to trade Thai Bahts or Swedish Krone as the base currencies you will need to double check the asset lists and tradable currencies.