Pepperstone is an Australian-based company that launched in 2010. The founders were traders themselves, individuals who were extremely frustrated by delayed executions, expensive prices, and poor customer support. They wanted to provide a different, better experience.
Did they succeed? Numerous awards suggest they're coming close. For example, in 2021 the InvestinGoal Best Broker Awards named them the "2021 Best Broker in the World," the "2021 Best Broker in Australia," the "2021 Best cTrader Broker," and the "2021 Best Scalping Broker." They've won the respect of some of the biggest traders in the industry.
They've achieved a customer base of 73,000 traders who put in an average of $12.55 billion trades every day, which means they've become one of the world's largest Forex brokers by trade volume, if not by customer base.
Is Pepperstone the right broker for you? Here's everything you need to know to make your decision.
Account Types Offered
There are two types of accounts at Pepperstone: Razor and Standard.
All accounts have a minimum 0.01 lots trading size and a 100 lots maximum trading size. All accounts offer 30:1 leverage. All accounts are available in AUD, USD, JPY, GBP, EUR, CAD, CHF, NZD, SGD, and HKD. All accounts allow scalping and hedging, and all accounts give you access to expert advisors, news trading, and no-dealing desk execution.
Both accounts come with institutional-grade spreads.
The standard account comes with zero commissions. Different rollover swap terms are available based on whether you choose MT4, MT5, or cTrader. It is considered best for new traders who want a simple pricing structure from which to calculate profits and losses.
Scalpers and algorithmic traders are encouraged to try the Razor account. While commissions do exist on this account they are just $7 AUD round turn 100k traded. The Razor account comes with much tighter spreads and so ultimately offers a lower cost on algorithmic and scalp-style trades.
Pepperstone does offer an account for professional traders called the Active Traders account. Spreads start at 0.0 pips. The account is specifically designed for high-volume, institutional traders.
Finally, Pepperstone is one of the brokers who offer a Swap Free account for Islamic traders. These accounts act in accordance with Islamic banking law and are interest-free, $0 commission accounts with STP spreads.
Trade Types Offered
With over 1,000 trading instruments to choose from, Pepperstone offers a massive array of options for traders to diversify, though some traders still say they don't offer as many instruments as they might prefer.
CFDs are available on Forex, commodities, cryptocurrencies, shares, EFTs, and more. Forex is the most commonly traded asset on Pepperstone, but many traders do enjoy their robust offerings.
Those who wish to trade Forex will find they offer 61 Forex pairs, including major, minor, and exotic pairs. They offer a total of 12 commodity CFDs and 300 index and stock CFDs.
As indicated by some of their awards, they are a platform that allows scalping, which sets them apart from some of their competitors who choose not to allow their customers to engage in those strategies.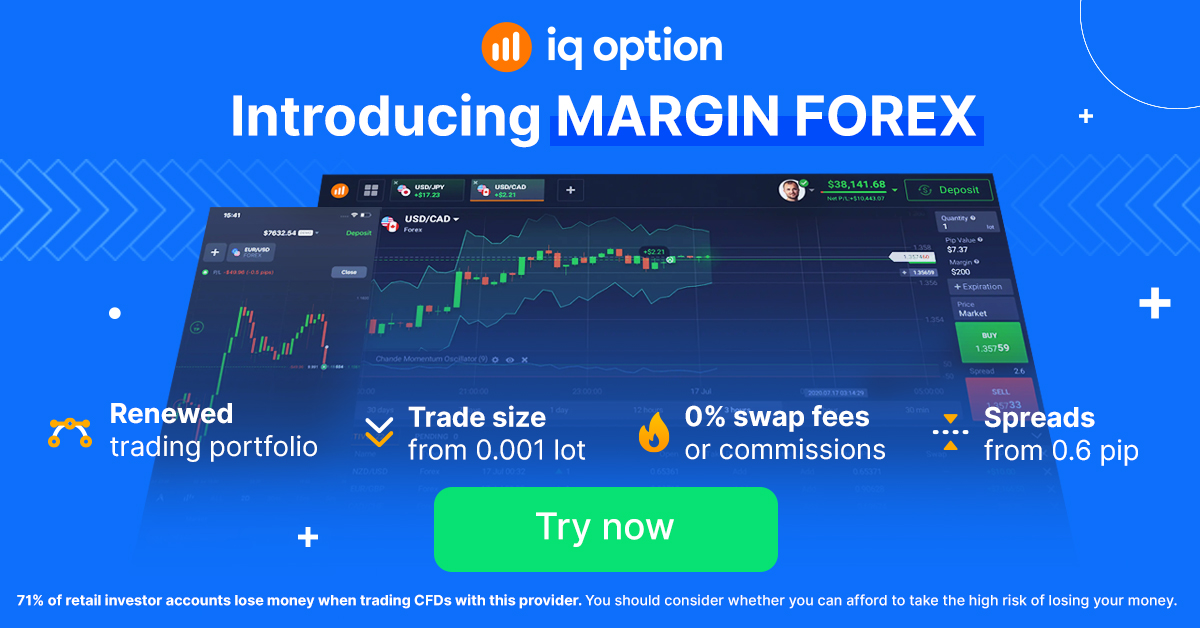 Trading Platforms & Tools
Pepperstone definitely does its own research. They have their own global research team and they offer a daily newsletter called the Daily Fix, written by Head of Research Chris Weston. This newsletter offers traders incredible insights into the opportunities that are available to them.
You can, in fact, read biographies of each of their analysts. This will tell you a great deal about the people who are helping you make decisions about your trades. Each has an impressive resume that makes them well worth paying attention to.
Meanwhile, customers will get their choice of three platforms: the well-known MetaTrader 4 Platform, the updated and super-powerful MT5 platform, or cTrader, an intuitive, easy platform with advanced order capabilities and customization. cTrader in particular is designed to be beginner-friendly.
cTrader offers some really nice features, such as an analysis of your own trades to help you understand your strengths and weaknesses as a trader. It also offers the ability to add multiple take-profit orders, allowing you to manage your risk by specifying the exact price at which you'll close out an open position. Other risk management tools include limit orders and negative balance protection.
cTrader also offers a large range of indicators and detailed order tickets, including base currency dollar value or pip distance.
Whether you choose MT4, MT5, or cTrader is a matter of individual preference. There's no significant advantage or disadvantage to choosing any one of these, save that MT5 will have the most powerful features and cTrader will be the easiest to work with. Traders choose their platform when they sign up for their accounts. You can read a side-by-side comparison of MT4 vs. MT5 here.
In all 3 cases, you'll be able to use the platform via web app, PC, smartphone, or tablet, which means trades are absolutely convenient at all times.
Customer Support
Pepperstone's 24/5 support team has won several awards, including the Professional Trader Awards 2019 "Best Client Relationship Manager Service" award. In 2016, this customer service team won the Australia FX Trends Report #1 in Overall Client Satisfaction Award and #1 in Customer Service Award. They've also received a BrokerNotes AAA support rating.
While it's been some time since they've taken home another trophy chances are you're going to have an excellent experience any time you need to interact with this team.
You can access it via live chat, email, and phone. The team is multilingual and includes agents that speak English, Spanish, Polish, Chinese, Japanese, Korean, Vietnamese, and Arabic.
Deposits & Withdrawals
Pepperstone accepts Visa, Mastercard, POLi, bank transfers, BPay, PayPal, Neteller, Skrill, and Union Pay. Keep in mind that you may only withdraw to the same payment method you used to fund the account in the first place. Bank wire will always be the slowest, taking three to five working days to complete.
Deposits and withdrawals alike are both pretty quick and easy to manage via your secure client area.
They don't charge fees for deposits or withdrawals, though some payment methods impose fees of their own that Pepperstone has no control over.
Spreads, Commissions, & Fees
Some of Pepperstone's commissions are exceptionally low. For example, you'll pay just $0.02 USD per share, per trade on EFT CFDs. They've also sought to offer some of the lowest spreads in the industry.
In 2018 the Investment Trends Australia Leverage Trading Report awarded Pepperstone the "#1 for Spreads" Award. You can expect spreads at Pepperstone to be ultra-competitive, improving your ability to make a profit.
There are some differences in spreads depending on whether you use MT4, MT5, or cTrader, and there are some variations depending on whether you have a Standard account or a Razor account. Nevertheless, the spreads remain competitive.
Pepperstone doesn't use requotes, which is a nice feature. It means you don't have to worry about slippage, allowing you to exercise even greater control over your costs.
Regulation
Pepperstone is regulated by the Australian Securities and Investments Commission. This is the type of tight, tough regulator we like to see when recommending platforms to our readers. ASIC is one of the world's leading broker regulators which means you can feel secure knowing you're going to have recourse if you feel Pepperstone violates the law at any point.

Furthermore, Pepperstone acts in compliance with the regulations of several other nations, including the European Securities and Markets Authority, BaFin, and the Financial Conduct Authority. They're also under the authority of regulatory bodies in Dubai and Kenya. All told they have seven licenses from regulatory bodies around the world.
This means you should be well covered no matter where you choose to do business with Pepperstone.
Reputation
Pepperstone really seems to be living up to its mission to create a platform that traders really love, one that doesn't share all the same headaches and hassles that other platforms share. It has a 4.6 rating on Trustpilot across over 1,100 reviews, with 76% of those reviews rated at "Excellent" and only 8% of those reviews rated at bad. That's almost unheard of in this industry, where unhappy customers who have taken big losses happen to be the norm.
What do customers love? For one thing, Pepperstone doesn't seem to be putting up any withdrawal hurdles, which is the number one complaint that we see when evaluating other brokers.
Customers also seem to love the customer service agents they work with. Many reviews mention individual customer service agents by name. Here are a few example reviews.
"I had a problem where I accidentally deleted the chart bar on my MT4 account. I couldn't figure out how I did it or how to fix it. I got onto chat and communicated with a consultant called Demetra. She was very patient with me and very helpful. Good to see people that know what they're doing. Thank you, Demetra." -George Niotis
Here's another.
"Excellent broker. Fully transparent with clients. No hidden charges or commissions. No issues with withdrawal, everything on time. Perfect choice for trading to use this broker. Pepperstone is the best." -Jinesh Lohar
And a third:
"Helpful customer service. Demetra was very helpful and solved my problem really quickly. Easy to deposit, easy to start trading, connects to MT5 easily, no complaints yet. Overall I am happy with my Pepperstone service." -Kian Wei Tan
When Pepperstone shows up in the news the coverage seems universally positive as of this writing.
Accepted Countries
You may use Pepperstone in many countries around the world, including:
Australia
Thailand
The UK
South Africa
Singapore
Hong Kong
India
France
Germany
Norway
Sweden
Italy
Denmark
The United Arab Emirates
Kuwait
Luxembourg
Qatar
Pepperstone is not available in the USA, New Zealand, Brazil, Canada, or Saudi Arabia.
Alternatives
Compare AvaTrade and Forex.com to evaluate other brokers with a similarly stellar reputation. Compare Fusion Markets for another Australian broker with competitive spreads and commissions. Compare LegacyFX for another broker with a strong commitment to transparency and honesty.
Bonuses & Promos
High-volume traders can take advantage of the Active Trader program, which allows clients to earn discounts on trading commissions. The discounts depend on how many standard lots you trade each month. Discounts are refunded daily and directly into your trading account the day after a position closes.
FAQs
Is Pepperstone a safe, legitimate trading platform?
Pepperstone is absolutely safe. It operates in a strict regulatory environment, has a physical address in Australia, and has been around for enough time to establish itself as a stable business.
The website has been properly secured with SSL certificates and encryption protocols that ensure that customer money and data are all fully protected. Client funds are segregated in banks around the world, which means you can be sure that Pepperstone is never using your money to fund its operations.
Its top-notch reputation among clients and industry leaders alike says that this is quite possibly one of the safest platforms any retail trader can do business with. While working with Pepperstone will not insulate you from the risks of trading CFDs, you can be very certain they won't break the rules or disappear into the night with your money.
Indeed, given the amount they've invested into educating their customer base they even seem invested in helping their customers succeed. Remember, they were traders themselves, and this seems to translate into a massive amount of empathy for the people they are trying to serve.
What is Pepperstone's minimum deposit?
Pepperstone doesn't require a minimum deposit if you're signing up for a standard account. If you want the Razor account you'll need to deposit at least $200.
Is Pepperstone good for beginners?
Peppertrade's cTrader platform alone is designed to be beginner-friendly, with advanced risk management features and a simple interface. The platform also offers a comprehensive library of educational videos in addition to the educational resources that Pepperstone is already offering.
Speaking of their educational resources, they're extensive. There's a vast library of articles marked by trader expertise level, and many of them are marked exclusively for beginners. Pepperstone regularly runs webinars.
They've also devoted several articles to learn how to trade specific assets, like learning to trade CFDs, crypto, Forex, and shares.
Education is absolutely key to becoming a successful trader, and so we applaud this effort.
We also love that novices can choose the platform they are most comfortable with. If you don't love cTrader you can still drop back to the more common MT4 and MT5 platforms. You can get a demo account on any of the three platforms. The demo account comes with £50,000 in virtual funds.
As such, we can wholeheartedly say that yes, Pepperstone is a great choice for anyone who is hoping to learn the ropes.
Does Pepperstone give a bonus?
Pepperstone doesn't offer a deposit bonus. They don't tend to do so, preferring to invest those funds into providing traders with an excellent experience. Many traders don't seem to miss their bonuses much, because the competitive spreads and commissions keep costs low enough to make up for it.

What leverage does Pepperstone offer?
Pepperstone offers leverage of up to 30:1. This modest leverage may help keep some traders out of trouble, as it can prevent traders from ending up in a massive amount of debt to this brokerage.
If you have a pro account and are operating outside of Europe or Australia you may be able to take advantage of leverages that go up to 500:1.
Who owns Pepperstone?
Founders Owen Kerr and Joe Davenport own Pepperstone. Both received the Australian EY Entrepreneurs of the Year Award in 2014.
Prior to founding Pepperstone, Kerr was a Quant Developer for Bastia Asset Management. He's worked as a Consultant for Ernst & Young and an Analyst for IBM. He attended Harvard Business School from 2018 to 2020.
Davenport is the quieter member of the pair, but the two seem to work together as a stable team. Kerr has himself continued to make enormous profits on the Forex market.
Is Pepperstone a market maker?
Pepperstone is indeed a market maker. That is one of the reasons why they're able to accept such low minimum deposits. It's also why they can offer lower commissions and tighter spreads than many competitors. This does mean they can act as a counterparty to many of your trades but does not mean they are acting actively against you.
Is Pepperstone Right for Me?
Pepperstone does one thing very well: it pays attention to what clients want, and it works hard to deliver those features. The entire Pepperstone team seems to work very hard to give clients the experience they want when they trade.
If you live in one of the countries where Pepperstone is available then this broker is an excellent choice. Their incredible suite of features, their professional approach, their transparency, their honesty, and their excellent customer service truly set them apart. The investment they've made into client education speaks for itself, speaking of a broker that wants to watch its clients succeed.