IQ Option is one of the younger trading platforms out there, but it's still got some longevity given its 2013 launch date. 48,091,542 users currently choose to make IQ Option their trading partner, and make over 1.3 million trades with the platform every single day. They were the first Russian binary options broker.
Forex Reportcalled their online platform "revolutionary," and said that it offers "simple, innovative methods for trading in binary options." Of course, this platform has now stepped into other trading products as well, with a robust offering that matches many other competitors.
The platform has won numerous awards for exceeding industry standards. They're also engaged in corporate social responsibility, having established its own charitable foundation to create economic, financial, and social opportunity in Africa by solving basic needs problems such as health, nutrition, and safety. They focus primarily on helping children.
Is IQ Option the right broker for you? Here's everything you'll need to know in order to make an informed decision.
Account Types Offered
IQ Option was the first service in the industry to offer a free demo account, a practice which every other reputable broker has now taken up. They still offer demo accounts today.
In addition, you can take advantage of a standard trading account or a VIP account. The VIP account requires a minimum deposit of $1900 and a minimum trading volume of $15,000.
The VIP account does come with some benefits, like free participation in trading promotions, 3% additional returns on traders, and the assignment of a personal manager to help users navigate the process.
IQ Option does offer a lucrative affiliate program that traders can also take advantage of, giving them another avenue for making money with IQ Option.
Trade Types Offered
IQ Option is one of the few platforms to offer binary options to traders. They also offer Forex trades, cryptocurrency trades, commodity CFDs, stock CFDS, EFTs, and indices. They offer numerous tools to help traders reduce or manage their risks while making informed decisions based on real-time data and market movements.
Their Forex offering lets you explore and trade major, minor, and exotic pairs. Their CFD offering focuses on the largest and most well-known companies. Their crypto offering puts Bitcoin, Ethereum, Ripple, and other assets directly at your fingertips. There are over 150 stock CFDs to choose from.
They also offer a new product, FX Options, available only in EU regulated markets. These options offer fixed risk investments. Payouts on these options can get up to 2000% when traders know what they're doing. They're affected by all the same values as traditional options. There's a $30 minimum trade on FX options, but they maintain all the normal liquidity associated with the FX market.
Cryptocurrency multiples are another innovative product. They work like a leveraged trade, amplifying the payoffs on the underlying assets. Multiples are even riskier than cryptocurrency CFDs however, so traders should only use them if they are very certain they understand exactly what they are doing.
All in all, their trade offerings are extensive, and while they don't necessarily offer the biggest and most intensive selection of assets most traders will find ore than enough to keep them busy and profitable right on the platform.
Trading Platforms & Tools
IQ Option has its own proprietary trading app which is available for Mac, Windows, Android, or iPhone. This platform has plenty to recommend it, including multi chart layouts, technical analysis tools, historical quotes, and more.
Experienced traders will love the news feeds and economic calendars which feature over 100 of the most widely-used technical indicators and widgets. Customizable price alerts allow traders to get up-to-the-minute information about what's going on in the financial markets.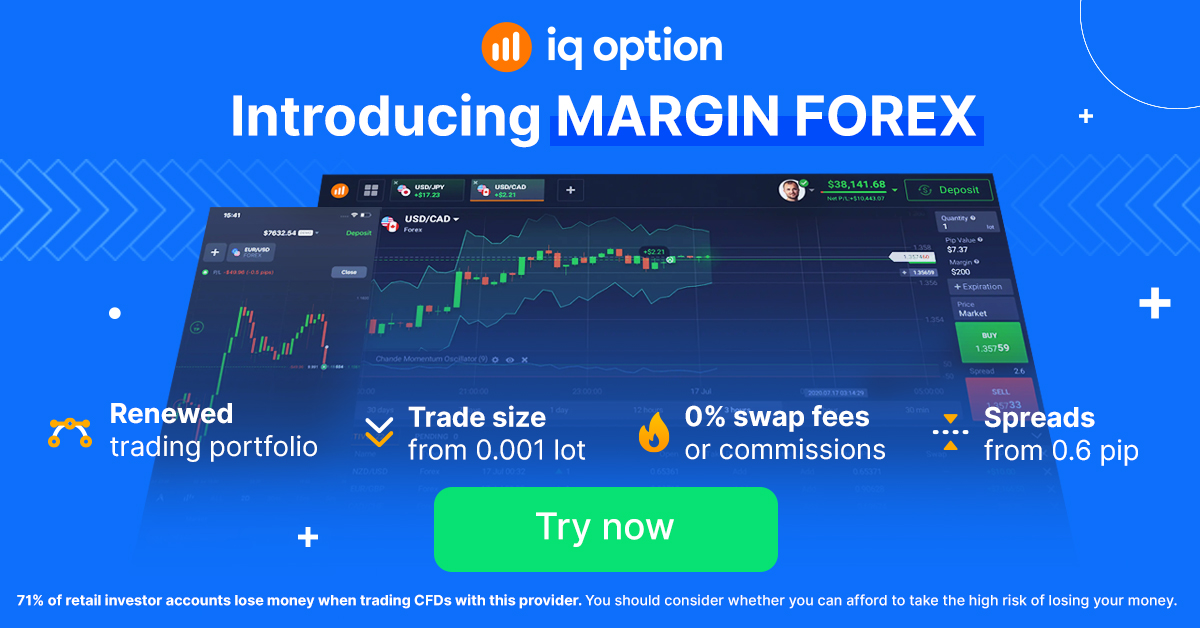 Another important tool is the IQ Option community, which allows traders to discuss ideas and opportunities, or follow other, more experienced traders to learn from what they are doing.
Customer Support
IQ Option boasts lightning-fast customer service. They answer in less than a minute on their online chat service and in less than 20 if you send a complaint via email. You can reach the 24/7 chat service on their website or email them at support@iqoption.com.
They do have phone support as well, with a separate phone number for every country where they do business. These are:
Brazil: +0800 878 3257
South Africa: +27 87 550 21 61
Argentina: +54 115 173 7455
Mexico: +52 18 002 889 985
Macau: 0800 504
Hong Kong: 800 931 703
Singapore: +65 3163 7458
Nigeria: +23 41 227 91 63
Chile: +56 442 045 012
Vietnam: 121 020 156
UAE: 800 032 0891
Indonesia: 001 803 3216 0102
India: 000 800 040 13 61
Thailand: +66 2 104 07 95
Columbia: 01800 519 0167
Taiwan: 00 801 491 442
Saudi Arabia: 800 850 0621
Though it  may be slower than just reaching out to support, you can also find them on Facebook and Twitter.
Their website is unfinished as of this writing, so you might encounter some frustrations trying to learn about their policies and procedures while navigating it. This is a definite customer service problem that IQ Option should try to rectify immediately.
Deposits & Withdrawals
In 2016 IQ Option switched to instant withdrawals, allowing it to process 68% of withdrawal requests immediately. It takes less than 24 hours for them to process most withdrawal requests. There is a small withdrawal fee of $31 if you make a bank transfer, so it's usually better to use one of their other services.
To avoid fees, most will want to use their credit card or debit card options. IQ Option also works with a number of eWallets.
Spreads, Commissions, and Fees
Traders love IQ Option for its tight spreads. Swap fees are kept relatively low and can be avoided simply by ensuring that you never hold a trade overnight.
You do have to watch out for a dormant account fee. There is a €10 dormant account fee, charged monthly. If you're not going to trade actively then it's better to close out your account unless you know you'll only be away from your trading desk for a very short period of time.
Some cryptocurrency trades generate a 2.9% commission.
Regulation
IQ Option is regulated by CySEC in Cyprus. Their license number is 247/14. While CySEC is not the toughest regulator in the world, neither is it the easiest. For example, CySEC brokers are required to have at least €750,000 in operating capital, which isn't as high as you'd find in some countries but isn't laughably low, either. They also will compensate clients up to €20,000 if IQ Option goes insolvent.
CySEC further demands that member companies keep trader bank accounts separate from their own operating funds, which means you can rest easy knowing IQ Option is never using your money to pay their bills.
CySEC also requires IQ Option and other brokers like it to provide them with annual audit reports.
However, IQ Option would be a stronger, safer broker if they'd seek to work with a regulator that has a stronger reputation. CySEC still doesn't have the best reputation for proactively protecting the safety and security of consumers. Brokers absolutely love CySEC and flock to its jurisdiction and in part this is because the regulatory environment isn't all that strict. That doesn't mean that CySEC-regulated brokers are the best choice for traders.
Reputation
IQ Option has secured a great deal of highly positive news coverage. As mentioned, it is an award-winning platform. Its reputation in the marketplace is certainly more than secure.
Its reputation among customers is a little bit more mixed. It has just 3.1 stars on Trustpilot, across a total of 751 reviews. 58% of those reviews are negative and only 35% of them are rated "Excellent."
This isn't the whole story though, as it's evident at a glance that some of these negative reviews are fake, with some claiming trouble with features IQ Option doesn't even have while trying to direct users to a spam email address.
Happy customers like the ease of use, the promptness of the withdrawals, and the fact that they are, in fact, making money on the platform.
"A good broker, one of the few who does not cheat, since there are a lot of scammers on the network. This one is verified and everything is honest without cheating. Deposits and withdrawals are fair. But I think it could not be otherwise, since they have been working for a long time. This company is a good choice for crypto and Forex trading. I advise beginners to take a look." -Kristin Emmerich
Here's another example.
"In my personal opinion, the platform is reliable and stable. Besides, the withdrawal works without problems. It has a well-functioning software and a fairly diverse set of tools, which are quite enough for any tasks directly related to the implementation of trading strategies. A very decent platform overall."
What's the other side of the story? Once you filter past the obvious spam reviews you find customers who have problems with the withdrawal and verification process. Here's an example:
"I can't withdraw. They said they are reviewing my account. And my money is stuck up there. I wish I knew they were a scam before I deposit. Run away from the guys. I sent them email and they are not approving my withdrawal saying they are reviewing it. My account is fully verified before I deposit. If you are not fake, give me my deposit back. I have texted you guys for 10 days. They keep saying they are reviewing my account. When will this end? When will you give me my deposit back, thieves?" -Apson
IQ Option has answered many of these reviews, claiming that they will never hold legitimately earned funds and that they only block withdrawals in cases where there is a verification problem or a problem with traders who did not follow the terms and conditions. Often the problems happen to clients who are primarily outside the EU.
In short, the reputation indicates that IQ Option will be an outstanding choice for many traders. However, if you are not within the EU, that is, within the area that CySEC has legal jurisdiction over, then you might want to find another broker just in case.
Accepted Countries
IQ Option is available in the following nations:
Brazil
South Africa
Argentina
Mexico
Macau
Hong Kong
Singapore
Nigeria
Chile
Vietnam
UAE
Indonesia
India
Thailand
Columbia
Saudi Arabia
Sadly, this platform is not available in the United States or Canada.
Alternatives
Compare to Deriv.com for a broker that lets you take advantage of binary options. Compare to Axi for a broker that offers comparable-to-better educational resources. Compare to Forex.com if you're looking for a broker that's available in the United States and which is more strongly regulated.
Bonuses & Promos
Thanks to changes in regulations IQ Option is no longer able to offer much in the way of bonuses or promotions. Instead, they do offer a trading competition which traders can participate in after paying a small participation fee.
Prizes in these competitions vary but they can be quite lucrative. Some make it all the way up to $100,000.
FAQs
Is IQ Option a safe, legitimate trading platform?
Yes. IQ Option is a platform with some longevity and a history of helping its customers obtain success.
It has physical offices. You're looking at a legitimate broker working within the boundaries of the law, not a scam that's just going to disappear with your money. Plenty of traders do make money with IQ Option.
Their cybersecurity is good and tight and is well within industry standards. Again, there have been no major problems reported.
Note that as of this writing IQ Option is facing some legal problems in India over alleged crypto fraud. Customers in India should be advised that if IQ Option loses the lawsuit they will be banned from operating there. In addition, all customers should be aware that there are alleged hidden withdrawal fees and issues that Indian customers have faced.
Is IQ Option properly regulated?
Yes. Though we wish the regulation they were under was just a little bit tighter, CySEC is a legitimate regulatory authority with adequate consumer protections. In addition, IQ Option itself seems to be committed to doing right by its traders, producing a mutually beneficial arrangement rather than a predatory one.
However, be advised that the arm of that regulation really only reaches as far as the borders of the EU. Customers outside of the EU may have little recourse if something goes wrong.
What is IQ Option's minimum deposit?
You can launch an IQ Option account with just $10.
Is IQ Option good for beginners?
IQ Option has some nice resources for beginners. There are video tutorials on basics like technical and fundamental analysis, on options trading, on how to get the most out of CFD trading, and more.
They also have several pages devoted to training traders on the basics of more complex subjects, such as margin trading.
It's not the most extensive library we've ever seen, but it'll get a trader off to a fine start. The presence of the IQ Option community also helps by giving beginners an excellent avenue for support. Beginners who are willing to start understanding analytics and data and who have a good head for such things will be in a good position to begin making money right away.
The platform itself makes it a nice choice for beginners, since it's intuitive and easy to use. The proprietary platform is designed to get traders up and running quickly.
Does IQ Option give a bonus?
IQ Option is unable to give a deposit bonus because of CySEC regulations. However, they do offer the chance to win a lot of extra money through their trader contests.
What leverage does IQ Option offer?
In some cases IQ Option offers high leverages of up to 1:500. Be careful when trading with leverage as it vastly increases the amount of risk that you will have to deal with. You could end up owing IQ Option money instead of building your wealth!
Who owns IQ Option?
IQ Option is owned by IQ Option, Ltd. Its CEO is Timofey Baranov. Prior to taking over as CEO of IQ Option, Baranov worked as the Head of Department at CFT, a Russian financial services firm. Prior to that he was a sales representative in Western Union St. Petersburg.
Is IQ Option a market maker?
Yes. This means they do make money when you lose on your trades. While they have shown no signs of manipulating trades to win, this does mean some will see them as having a conflict of interest.
Is IQ Option a good broker?
One thing we really love about IQ Option is the amount of information it provides. For example on the stock page they've grouped stocks by top gainers, top losers, stocks that pay the best dividends, stocks that have performed the best since the beginning of the year, and collections such as Warren Buffet's favorites or Top 10 revenue boom companies.
They also give traders the ability to invest by sector such as energy, health care, or real estate. This is all incredibly useful information that can help traders make solid, informed decisions about their next steps and we appreciate the platform for offering it.
We aren't so pleased by the withdrawal issues and scandals, nor the hidden withdrawal fees of up to 2% after that first initial free withdrawal. We advise traders to test the process for themselves long before they reach a point where they've made thousands of dollars on the platform just to make sure they won't run into any problems.