FX Primus sets itself apart by billing itself as the safest place to trade. They claim to do this both through technology and by offering a strong education. Unfortunately, some of their practices do not live up to the hype. Nevertheless, it is a platform worth considering.
Every day, traders make up to $6 trillion of orders on this platforms, all at the click of a button. The firm has been around since 2009, offering additional safety and security simply by virtue of longevity. It is a solid and established operation.
FXPrimus has won some awards, such as the Most Trusted Broker in South-East Asia and Africa for 2020 award and the Best Partners Program Asia in 2021.
Is FXPrimus the right choice for your trade needs? Here's everything you'll need to know.
Account Types Offered
FXPrimus offers three account types. The first is the FXPrimus Variable Account. This account gives you access to a wealth of free educational resources that are not currently available on the website. They also offer a wealth of trading tools and commission-free trades. This is the account for most standard retail clients. The minimum deposit for this account type is $500.
There's also the FXPrimus ECN Premium Account. This account is available to any trader who is willing to invest $2500 or more. This account type offers unlimited access to all offerings including SMS updates and trading signals. These account holders get the benefit of a weekly seminar to help them become even better traders.
The VIP account is available to customers who deposit $10,000. They even receive live market update telephone calls in addition to VIP trading signals that will help them grow that wealth.
Finally there's the demo account, a fantastic tool for helping traders learn the FXPrimus profile while testing their strategies.
Trade Types Offered
FX Primus offers over 130 instruments, including Forex, indices, precious metals, equities, futures, and energy investments. Forex is the most popular option on their platform.
Their Forex products offer all of the major currency pairs, as well as several lesser-traded pairs.
The indices products allow you to trade CFDs on the Dow Jones, the NASDAQ 100, and more.
They offer a small selection of cryptocurrencies, including all the majors: Bitcoin, Litecoin, and Etherium.
Trading Platforms & Tools
When you sign up for FXPrimus you'll have the option of downloading MT4 for Windows or Mac. You can also use FXPrimus' WebTrader or download the mobile trading app on your iPhone, iPad, or Android device. The MT4 platform is equipped with state-of-the-art modules to help you enhance your trading experience.
If you are a professional trader you might want to take advantage of the PAMM platform, which gives you the opportunity to showcase your trading strategy, gain followers, and earn commissions or performance fees. The PAMM platform lets you access advanced statistics, reports, and real-time performance data. You can keep your strategy from being copied directly, but followers will be able to use your insights to choose their own trades.
Beginners can choose the PAMM Investment Platform for Followers. This platform allows you to view the trading performance of Masters and choose which trades to follow automatically. Followers may also access some fairly sophisticated statistics and reports.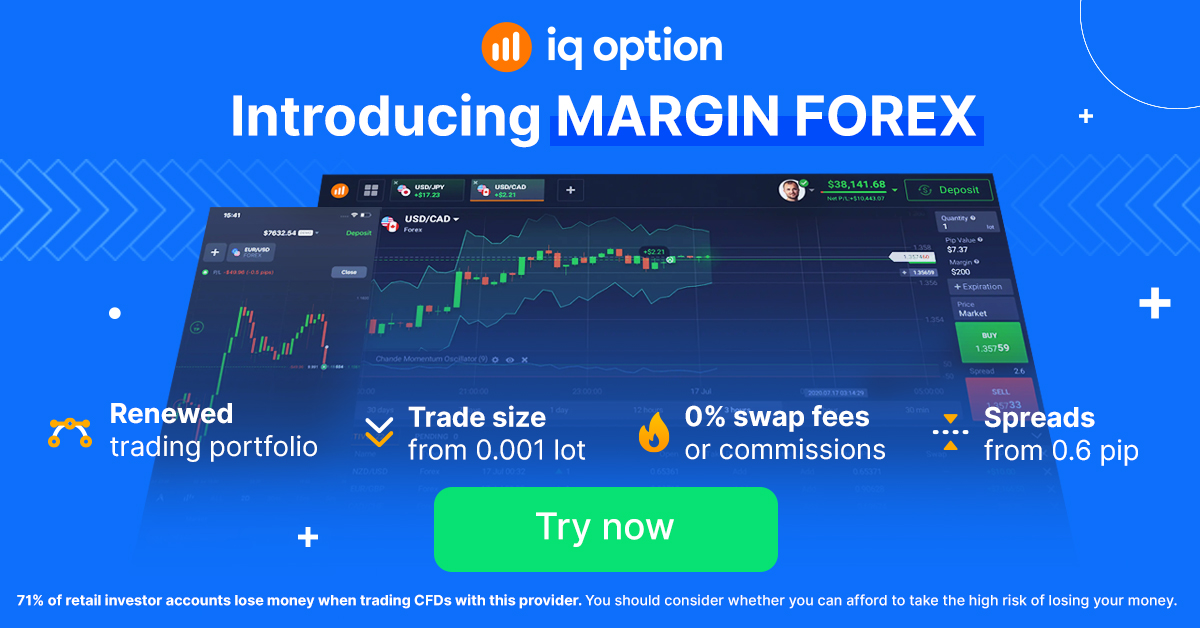 VPS hosting is available, which means you can take advantage of servers that don't put your trades at risk by going down and of the extra security that a VPS account offers. To get access to the VPS you'll need a $50,000 minimum deposit.
Don't miss the Weekly Market Outlook. This newsletter goes straight to your email inbox. It will recap last week's market activity while offering things to look for in the week ahead. You'll also receive technical insights into top-traded instruments. They also offer free access to market research throughout the week.
Customer Support
Every customer receives a personal account manager who offers one-on-one training and individual ongoing guidance. You get a 30 minute initial consultation. Your account manager is then available to you 24/5 to help you navigate the trading process and tools.
This personalized customer support is multilingual, ensuring that every customer will be able to get help in the language that is most comfortable for them.
If for some reason you cannot get in touch with your personal account manager you can send an email to marketing@fxprimus.com.
FXPrimus is also available on Facebook and Twitter if you need to reach out to them there. This is always helpful as it means you can sometimes get some public attention on your complaints if necessary, or direct message the company to get faster help.
There is a FAQ, but they do not answer a very extensive selection of questions.
Deposits and Withdrawals
FXPrimus offers a number of funding solutions including Visa, Safecharge, MasterCard, TrustPay, Skrill, Neteller, and eMerchantpay.
FXPrimus promises that its clients all benefit from deep liquidity, and that they work with top-tier financial institutions to ensure that customers can get access to their money fast.
You may deposit or withdraw funds in USD, EUR, SGD, GBP, PLN, or HUF. The minimum deposit is $100 per transaction.
There are never any deposit or withdrawal fees with FXPrimus.
Spreads, Commissions, and Fees
FXPrimus offers two live spread options, either ECN or Variable depending on which account type you choose.
The ECN Premium account starts their spreads at 0.5 pips but charges a commission of $10 per lot. The commission decreases as your trading volume decreases, but make sure you're working these spreads and commissions into your profit and loss equations. Daily Forex said the actual day-to-day, in-use spread were "notable and unacceptable."

"It is," says Daily Forex, "unclear where and how to obtain the advertised spreads as low as 0 pips."
There are also $30 fees for your first month of inactivity, as well as $10 for each subsequent one. Pay attention to your trading schedule as these fees can wipe out an account very quickly.
Regulation
FXPrimus is regulated by CySec, with license number 261/14, by VFSC with registration number 14595, and by the FSCA with license number 46675.
As far as regulation goes none of these are particularly strong regulators. VFSC is on the tiny nation of Vanuatu, for example, a nation which will offer a broker a license in as little as 3 months and requires a minimum operating capital of just $2000.
CySEC is the regulatory authority of Cypress, and they have allowed quite a few broker infringements to escape with very little consequences for their actions. They are slow to respond to breaches and don't communicate well with people who lodge a complaint.
So while it wouldn't be safe to say that there is no regulation at all, it would be safe to say that FXPrimus isn't exactly regulated well enough to make its oversight live up to any promises that it might be able to stand as one of the "safest brokers in the world."
While you always trade at your own risk, doing business with this broker may be particularly risky, despite claims that they submit themselves to regular audits.
Reputation
In spite of operating in a lax regulatory environment, FXPrimus is developing a solid reputation in the marketplace. It has a 4.2 Trustpilot rating across 90 reviews. 70% of those reviews have given FXPrimus an excellent rating.
Customers report that the account manager system works very well. Here's an example.
"I have been using FXPrimus for a few months after testing a few brokers and have found this broker to be the best. What solidifies my stay is the senior broker who I'm assigned to, Jack, he has assisted wherever needed and always makes time to chat and advise." -Kyle Young
This means that the account manager system is more than a slapdash assignment and you will be able to start working with someone who will get to know you, your account, and your trade needs. This is a system that is likely to continue to contribute to a strong FXPrimus reputation for many years to come.
There may be some blips that happen when account managers leave the company, since one of the bad reviews reads as follows.
"I've written three emails and gotten zero responses. 2 to support (weeks ago) that never got so much as an acknowledgement. 1 to withdraw funds. No reply there either. I've tried to add withdrawal info but when I do the button to submit stays grey. Very unhappy!"
Withdrawal issues are always cause for concern. Hopefully FXPrimus will smooth out this process in the future.
Accepted Countries
You may use FXPrimus in any of the following countries:
The UK
Australia
Germany
Thailand
China
The USA
South Africa
FXPrimus offers new countries all the time, so if you don't see your country at this time you might double check their website to see what's new.
Alternatives
The PAMM Masters platform is very similar to eToro's platform allowing you to get paid when people follow you and copy your trades, and may also be worth looking at if you are hoping to add to your income in this fashion.
Compare FXPrimus to Axi for its wealth of educational content, all of which will leave you pretty confident in your ability to trade by the time you've gotten through it all.
Compare to Forex.com for a wider variety of products, and for a company with even more longevity that has received licensing from much tougher regulatory bodies.
Bonuses & Promos
As of this writing, FXPrimus offers a huge bonus of up to 100% on all deposits, up to $10,000 for all accounts. That's one of the most generous ones out there. While the bonus program is of course subject to terms and conditions it's well worth considering if you can meet the terms.
FAQs
Is FXPrimus a safe, legitimate trading platform?
FXPrimus is trying to become known as one of the safest and most legitimate platforms you could possibly do business with, but it may have some distance to go before it can truly live up to these claims.
Still, those steps are being taken. For example, FXPrimus has taken steps to secure client funds that other companies have not taken. They've appointed a third party, Boudica Client Trust, to oversee the withdrawal process and to make sure every withdrawal is executed without any delays. They also keep client funds in segregated bank accounts and never use your funds to pay for their own operations or debts.
One feature of FXPrimus that sets it apart in the safety and security category is the fact that they carry 5 million EUR in professional indemnity insurance.
They also run strict stress tests on all of their products to make it difficult, if not impossible, for traders to reach a negative balance.
Finally, they use cloud-based servers armed with the latest in hack-prevention software to protect their clients from losses associated with cyberattacks.
Is FXPrimus properly regulated?
FXPrimus is regulated, but in countries where regulations are so loose as to border on the useless.
If FXPrimus really wants to forward its mission of being the safest platform they will need to consider stepping up their game by seeking licenses with regulatory bodies that have more stringent rules and which are more apt to do something about consumer problems as they arise.
What is FXPrimus's minimum deposit?
The minimum deposit is $500, which will give you access to the standard account. You'll need $2500 to get to the next account tier and $10,000 to get to the highest account tier.
Is FXPrimus good for beginners?
FXPrimus does offer some educational content that beginners can learn from, but they don't offer nearly enough to really ensure they meet their mission of using education to become one of the safest trading platforms. Compare to Axi with its well-organized libraries of videos, guides, ebooks, and seminars.
The weekly Expert Guest Seminars are a nice, unique feature that both beginners and experts can benefit from.
Either way, beginners may have to look to other resources to become top-notch traders and to get fully comfortable with the platform. The fact that MT4 is so standard does help as the functionality won't be much different than any other platform.
Some of their educational content may be behind a VIP paywall. Very few beginners hae the means to open a VIP account, and those that do probably should not be attempting to trade at that volume.
Does FXPrimus give a bonus?
Not only does FXPrimus give an 100% bonus up to $10,000, it gives a $4 cash back reward for every lot traded. This offer is expected to be available for a limited time but it is available as of this writing.
This literally means if you deposit $10,000 you'll get a $10,000 bonus.
Do be aware there are many terms and conditions govern these bonuses. For example if you are being managed by a MAM or PAMM then you have to open a new self-directed trading account. You have to keep your leverage under a 300:1 threshold. You also have to perform a certain number of trades before you are eligible to receive the bonus.
What leverage does FXPrimus offer?
Leverage is capped at 1:30 for retail clients and 1:200 for institutional traders.
Customers who use leverage do so at their own risk. It's possible that you will end up owing money to FXPrimus instead of cashing out for big profits. Fortunately, FXPrimus offers negative balance protection to ensure that you are protected from extreme market volatility.
Who owns FXPrimus?
FXPrimus is privately owned. Its President is Terry Thompson. He has over 13 years of experience in the equities market. He began his career as an equity trader on Wall Street. He started a high-frequency Forex hedge fund in 2007 called the Quant Technology Absolute Return Fund, focusing on high-frequency trading.
Mr. Thompson believes that "the ability to control risk is critical not only to executing a successful trading strategy but also a successful business."
Is FXPrimus a market maker?
Yes. This means the company does profit every time customers trade at a loss.
Is FXPrimus a good broker?
As of right now, FXPrimus is a mediocre broker that has the potential to be a very good broker. While some of the steps that have taken help to set it apart and uphold its mission, there are a wealth of other steps they will need to take to truly meet their goals.
On the good side the presence of an account manager on each and every account is wonderful.
On the other, the high spreads, high commissions, and high fees are a problem. The lack of any real oversight is a problem. The technology is not nearly impressive enough to live up to their mission statement. They certainly aren't offering the kind of education they claim to offer, which is a problem they could start rectifying immediately.