FXCM has been around for over 20 years. It is considered to be a leading broker in the Forex, crypto, and CFD trading markets. They were founded in 1999, with a mission to provide global traders with access to the world's largest and most liquid markets.
It is an award-winning platform. It's won the ADFN International Finance Awards for being the Best Zero Commission Broker (2021). It won the Online Personal Wealth Awards for Best FX Platform in 2021. It's the 202 Shares Award Winner in the Best Trading Tools and Research Category.
FXCM has about 130,000 customers worldwide, both retail clients and professional investors.
Is FXCM right for you? Here's what you need to know.
Account Types Offered
FXCM offers three types of accounts: the standard account and the demo account. Opening the account is quick and easy. They also offer an Active Trader account for high-volume traders who want to keep commission costs under control.
You will have to provide a photo ID when you sign up. Sign up might be delayed because FXCM will need to take steps to verify your identity in order to remain in compliance with anti-money laundering laws.
Trade Types Offered
FXCM offers all the most common trade types, including Forex, stock CFDs, indices in the form of CFDs, commodities in the form of CFDs, and cryptocurrency CFDs. You can also trade on baskets such as the Dow Jones FXCM Dollar Index basket and the FXCM Stocks Basket.
One thing that's nice about FXCM's stock and indices offering is that it will let you start small. You can purchase as little as 1/10th of a share to start with. This is a boon for traders who have less capital to work with. However, these aren't stocks, they are CFDs. That means you don't own the stock at any point, and you'll be working with one of the riskiest financial products on the market. When you trade CFDs you are speculating on stock gains and losses rather than making a long-term investment.
The same is true for the commodities CFD offering. You can purchase micro-portions, but at no point are you ever really purchasing commodity shares.
If you use the baskets you'll still be speculating with CFDs, but you'll be doing so against groups stocks or currencies that have done well in the past. It is an option which can help mitigate some of your risks, but you should be very certain that you understand these products before you proceed.
Trading Platforms & Tools
Like most brokers, FXCM uses MT4. They accept all Expert Assistance software. One thing that sets them apart is that they allow scalping EAs. Not all online brokers do. If scalping is part of your strategy then that is a strong point in FXCM's favor.
The platform continues to offer powerful tools for evaluating trading signals, volume data, sentiment, and more.
You can access your MT4 platform on your desktop, laptop, tablet, or mobile device.
Traders can also take advantage of FXCM Plus, which offers additional trading signal and technical analysis tools. You can take advantage of all of MT4's powerful automated trading features without issue.
FXCM also offers you a powerful VPS hosting option. This third party "virtual" computer insulates you from losing trades to ISP blips and increases your security. You can start your VPS service either through LiquidityConnect.com or Beeksfx.com.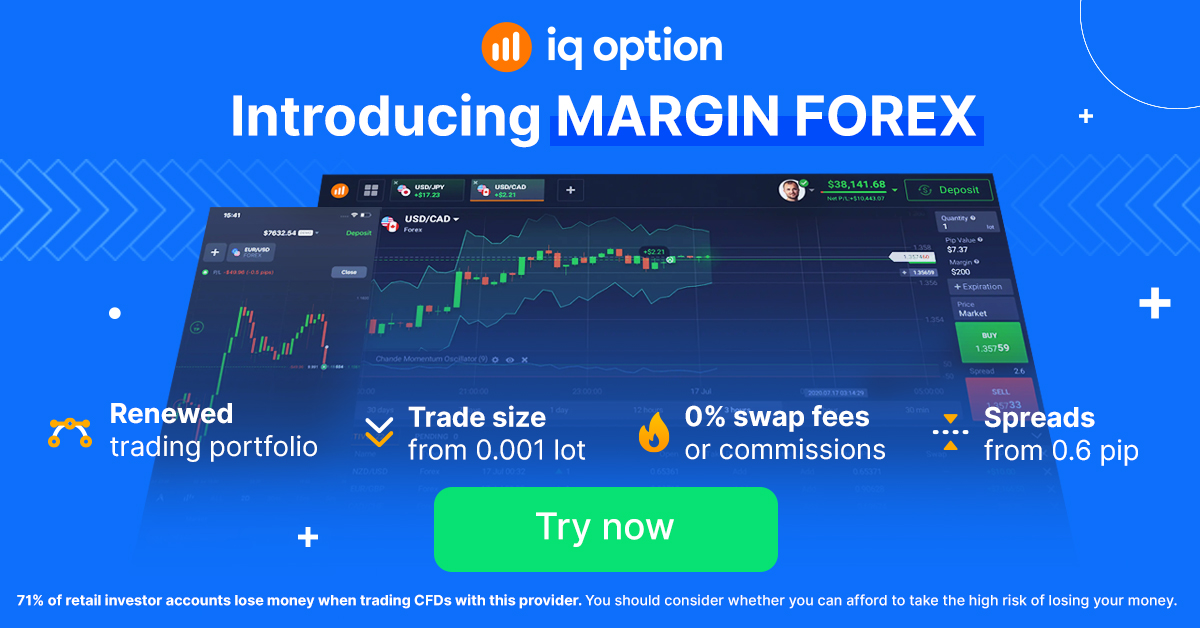 The proprietary platform is Trading Station. There's a web app, an option for Macs, and an app on the apps store of any mobile phone you use. Trading Station offers charting and order entry functionality, as well as trade automation. TradeNinja allows you to copy trades by more successful, more experienced traders.
Customer Support
FXCM offers 24/5 customer support via live chat. Customers may also send a text message to +44 7537 432259, use WhatsApp, send email to info@fxcm.co.uk, send account-specific inquiries to admin@fxcm.co.uk, or call any of these international free numbers.
In general, customers report having a good experience with customer support.
FXCM cites "Treating Customers Fairly (TCF)" as one of the "key principles of the Financial Conduct Authority (FCA)." FXCM says that they strive for high retention rates and referrals from customers, and strives to offers the "best products we can" and to provide "clear information about those products and services."
They also promise to tell customers about any relevant conflicts of interests as soon as they become aware of them, but their history as late as 2014 indicates they have fallen down on this job in the past.
In general, you can probably expect a standard-to-good customer experience with this platform.
Deposits and Withdrawals
You can add or withdraw money through your account through your client-service portal. You can use your debit or credit card, an EFT or Bank Wire, Skrill, Neteller, Klarna, and Rapid Transfer. You can also make deposits via Visa, Mastercard, and Discover. Credit cards and debit cards are the fastest way to fund your account. You can also make deposits via the FXCM Trading Station Mobile App.
Like most brokers, FXCM does not accept third party payments. That is any deposit received from an account in a different name or held by someone other than the trading account holder.
Spreads, Commissions, and Fees
Spreads are on-par with the spreads offered by other platforms. FXCM does not charge commissions on trades. They do charge for positions which are still held at 5 PM EST/10 PM UK.
Regulation
FXCM has chosen to submit itself to the authority of several regulatory bodies around the world. They are in fact vocal advocates of foreign exchange regulation themselves.
The regulatory bodies governing them include the FCA in the UK, ASIC in Australia, the CIF in the EU, and the Financial Sector Conduct Authority in South Africa. Some of these are extremely strong regulatory bodies, which is a huge point in FXCM's favor.
The stronger the regulation, the safer the platform is likely to be. Unfortunately, these regulatory bodies have had to step in to deal with FXCM before. While it is comforting to see that they have done so, it might give you pause to know that they've had to.
Reputation
FXCM isn't the most well-known platform out there, so it's harder to evaluate its reputation than it might be if it had more customers. However, in spite of winning several industry awards, the outlook in terms of customer reputation isn't the best ever. The platform only has a 3.7 rating on Trustpilot across a spread of 72 reviews.
Those who enjoy the platform say that the platform is seamless, that it offers  swift transactions and prompt customer service. Many customers found the tutorials very helpful. Quite a few mentioned that they were happy with the spreads on offer.
Those who have had problems with the platform cite difficulties getting their money back, and being presented with demands for unnecessary paperwork and documents. Some also cited a difficult onboarding experience. Some cited technical issues that caused them to lose money.
Here's an example of one of the more concerning reviews.
"Held 3 short positions on Friday 6/11/21. ALL IN the GREEN. Then charts were stuck/frozen 5 hours on Friday afternoon/evening, seems nobody cared until I called. Then ohhh ahhh I see we'll check, within a minute I got the answer, they know already it is not working?? I wanted to close positions, not possible. The situation DID NOT CHANGE till the markets closed on Friday. Finally got STOPPED out of all positions over the weekend—with a loss!!! That's exactly how you as a broker SHOULD NOT DO IT! I wonder if this happens to FXCM as they are on the market for years. TIll now, nobody contacted me. Well, I am glad I have accounts with 3 more brokers." -Marla Juares
Some of the reviews do seem to be fake negative reviews attempting to send Trustpilot customers to a shady outlook.com email address.
Accepted Countries
You may trade with FXCM if you are in:
The UK
Spain
Australia
Canada
China
Hong Kong
Denmark
France
Italy
The Philippines
Indonesia
Malaysia
South Africa
Vietnam
Argentina
Bermuda
Costa Rica
Finland
Germany
Japan
Mexico
Norway
Peru
Singapore
South Korea
Sweden
Taiwan
Turkey
The Bahamas
Brazil
Chile
Columbia
Cyprus
Dominican Republic
Greece
Hungary
Luxembourg
New Zealand
Panama
Poland
South Africa
Switzerland
Thailand
United Arab Emirates
Venezuela
If your country isn't on this list you should double check that FXCM is legal within your borders before attempting to trade there.
Alternatives
Forex.com offers some similar capabilities and resources, as does AvaTrade. If you like the copy trade functionality and are interested in trading in cryptocurrencies you might try eToro.
Bonuses & Promos
As of this writing, FXCM is offering a $25 free switch bonus if you switch from your old broker to FXCM. It also offers a cash back rebate program that's credited automatically every month.
FAQs
Is FXCM a safe, legitimate trading platform?
FXCM has been around since 1999, which means it is definitely not a fly-by-night operation that's out to scam people in the traditional sense of the word. They at least state that they strive to meet the strictest financial standards so as to provide one of the best online trading experiences on the market.
They have multiple physical offices around the world and have provided contact information for each and every one of them. This is a not a company that is likely to just disappear into the night.
They are vocal advocates for consumer protection. This is another excellent sign.
FXCM does segregate your funds into banks across the world, which means that there is no chance that they can misuse your funds or spend them. They only use banks that have a high credit rating. In the event that FXCM goes insolvent they will never be able to use your money to pay off their creditors.
Unfortunately, FXCM  has also been marked by some banking scandals for taking positions opposite their customers in order to profit off of their losses. This conflict of interest was never disclosed to customers.
Is FXCM properly regulated?
Yes. FXCM is regulated by the FCA, license #217689.
What is FXCM's minimum deposit?
You can start trading with FXCM for as little as $50.
Is FXCM good for beginners?
FXCM does offer a wide variety of educational courses which can help beginners learn the platform, and make the most o fit.  The library has enough articles, ebooks, and webinars to get the average beginner started. While the website isn't exactly easy and intuitive to navigate the information is there for anyone who cares to go looking for it.
The beginner-friendliness of the platform ends there, however.
Save for the Forex product, almost every product that FXCM offers is a CFD. These are considered to be the most complex financial instruments you can possibly trade on. They're also considered to be some of the riskiest. The entire point of the game is to make bets against whether the stock will rise or fall within certain periods of time.
These are not trades that beginners should be diving into. Traders should only dip their toes into CFDs after getting the hang of trading more stable products that are easier to understand. The ability to copy trades does offer some insulation against this problem, as do tools like FXCM Plus.
If a beginner does try the platform, we would suggest sticking to Forex in the beginning.
Does FXCM give a bonus?
FXCM's bonuses and promotions change often. Check their website to see if there are any which apply to you at this time.
What leverage does FXCM offer?
FXCM offers up to 400:1 leverage on Forex, Index CFDs, and commodities CFDs. The amount of leverage you can take advantage of does depend on which country you are trading out of, and leverage offerings can be subject to change.
Leverage should of course always be used with caution as it makes trades riskier and could result in you owing a significant sum to FXCM if something goes wrong.
Who owns FXCM?
FXCM is owned by Leucadia, part of the merchant banking arm of the Jefferies Financial group. Rich Handler is the CEO. Handler is credited with saving FXCM from bankruptcy in 2015.
Handler has been at the head of 14 different other companies. He currently holds the position of Co-Chairman and President at Landcadia Holdings III, Inc., he's the CEO and Director at the Jefferies Financial Group, the CEO of Jefferies High Yield Trading LLC, the CEO of Jefferies High Yield Holdings LLC, and the CEO of Leucadia National Corp. He's also the CEO of the Handler Family Foundation.
He received an MBA from Stanford University and an undergraduate degree from the University of Rochester.
Is FXCM a market maker?
FXCM is a market maker which means it does trade against customers and profits on your losses. It consistently takes positions that are opposite the ones taken by FXCM's retail customers in order to score as much of that money as possible.
"FXCM represented to its retail customers that when they traded Forex on FXCM's 'No Dealing Desk' platform, FXCM would have no conflict of interest. According to these representations, retail customers' profits or losses would be irrelevant to FXCM's bottom line, because FXCM' stole in the customers' trades was merely as a credit intermediary. According to FXCM, the risk would be borne by banks and other independent 'market makers' that provided liquidity to the platform.
Contrary to these representations, FXCM had an undisclosed interest in the market maker that consistently 'won' the largest share of FXCM's trading volume—and thus was taking positions opposite FXCM's retail customers. That market maker was an FXCM-backed startup firm that was founded by a former FXCM executive while he was working at FXCM, that operated for the first year of its existence out of FXCM's offices, and that shared most o fits trading profits with FXCM.
FXCM also made false statements to NFA staff to conceal its role in the creation of its principal market maker as well as the market maker's owner's previous role as an FXCM executive."–FinanceFeeds.com
While this story represents moves FXCM was making from 2009 to 2014 and while FXCM does not bill itself as a market maker, consumers should likely proceed as if these sorts of moves are still being made. Leucadia Investments did take over the company in 2015, which could indicate customers will be safer in the future, but it still may be smart for traders to look elsewhere unless they absolutely love everything else that FXCM has to offer.
Is FXCM a good platform?
Like most online brokers, FXCM offers a platform you should use at your own risk. Carefully consider the state of their reputation and the problems they've had in the past, as well as their suite of offerings.
Many traders would do well to consider other, safer alternatives.