A platform with a lot of longevity, FXChoice bills itself as "the trader's wise choice." It's been around since 2010, and has established itself as one of the leading ECN brokers. It is primarily a CFD platform, which means it will appeal to the high-risk trader who has mastered the markets well enough to start making profits on these instruments.
While there is little fault to be found with the platform itself, savvy investors might want to think twice before using this platform. There are a few items that should give most traders pause. Namely, FXChoice has chosen to base itself in a country with very little regulatory oversight, has severe customer service and reputation problems, and has a website which is not particularly easy to navigate and use.
Despite these issues there are still customers who swear by FXChoice and who have used the platform for a very long time.
Not sure whether FXChoice is right for you? Here is everything you need to know to make your decision.
Account Types Offered
In addition to the standard free demo account offered by most reputable brokers, FXChoice offers two account choices.
The first is the Classic account. Classic gives you access to the FXChoice MT4 platform. Commissions are already built into spreads for convenience, simplifying profit and loss calculations and making Expert Adviser apps easier to use.
The second type is the Mt4/5 Pro accounts, which gives you access either to the MT4 platform or to the MT5 platform. Spreads are significantly tighter and commission is charged separately. Pro accounts offer a greater variety of tradable instruments.
Trade Types Offered
FXChoice offers a wide range of CFD investment products.
These include Forex CFD Specifications, Crypto CFD Specifications, Index CFD Specifications, Commodity CFD Specifications, and Share CFD Specifications.
The Forex CFDs are spread across a wide variety of pairs:
AUD/USD
AUD/CHF
AUD/NZD
AUD/JPY
AUD/CAD
CAD/CHF
CAD/JPY
EUR/USD
EUR/CHF
EUR/ZAR
EUR/NOK
EUR/NZD
EUR/JPY
EUR/GBP
EUR/CAD
EUR/AUD
GBP/USD
GBP/CHF
GBP/NZD
GBP/JPY
CBP/CAD
GBP/AUD
GBP/AUD
NZD/USD
NZD/CHF
NZD/JPY
NZD/CAD
CHF/JPY
USD/CHF
USD/SEK
USD/ZAR
USD/SGD
USD/RUB
USD/NOK
USD/MXN
USD/JPY
USD/CAD
Their commodity CFDs include oil-based CFDs and precious metal CFDs.
Their Index CFDs includes the E-Mini NASDAQ-100 Index, the E-Mini S&P 500 Index, the Nikkei 225 Index, the DAX Index, the FTSE 100 Index, and the Mini-Dow Index.
Cryptocurrency CFDs include Bitcoin, Litecoin, and Etherium.
They also offer a variety of single-share CFDs such as Facebook, Disney, Microsoft, Netflix, Zoom, and more.
While this is a wide array of CFD options, the fact is that CFDs, the riskiest financial instrument, remain the only choice on FXChoice. You're not even trading in Forex or cryptocurrencies directly. You're opting for contract-for-difference derivatives, an extremely complex financial product. Make sure you research this trade type inside and out before you proceed.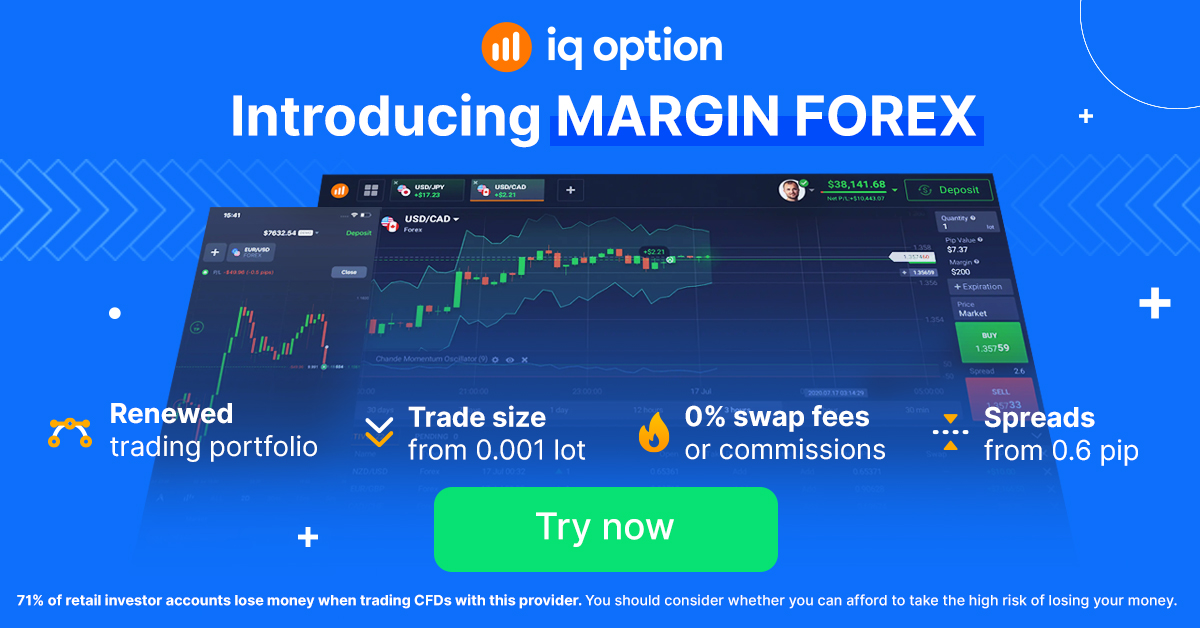 "CFDs are unique in that you do not actually own the shares. Rather, you make a profit—or a loss for that matter—on the difference between the price at which you bought and the price at which you sold at the close of contract. The problems only occur if you overgear yourself and use your full  margin capacity with making use of stop losses. For instance, if you open a CFD position by just 3%, this would potentially erase all your available funds and you may then even need to deposit more funds to compensate for the shortfall. Of course, this can't happen when trading shares directly, but then you don't get the benefits of gearing, either." –Contracts-for-difference.com.
Did you understand every word in that paragraph? If you didn't, keep educating yourself on CFDs before opting to dive into FXChoice's product mix.
Trading Platforms & Tools
As mentioned, FXChoice customers gain access either to MT4 or MT5 depending on their account type. You can also take advantage of mobile trading.
It doesn't look like FXChoice has gone out of its way to create any new features or capabilities or customization. They've just linked their customers up to these popular platforms and let them work as usual. This means you'll have all that MetaTrader power at your fingertips and won't lose any functionality, but you won't gain anything special by using this platform, either.
FXChoice also lets you tap into the Myfxbook's AutoTrade service. This service lets you copy trades from experienced, established traders. There's no joining fee and you won't need any additional software and systems. The system shows real and accurate performance reports. Copy trades serve both as outstanding learning tools and as outstanding shortcut research tools.
One tool that should not be overlooked is the Company News section of the site's home page. FXChoice warns customers of potential volatility so that traders can do a better job of managing their risks.
Finally, FXChoice offers a VPS service, which is safer than trading from your own computer. It essentially allows you to form a virtual computer to run your trading software. This prevents losing trades to ISP blips as well as offers you a better measure of security. Anyone with a balance of $3000 or more qualifies to use the FXChoice service.
Customer Support
FXChoice offers 24/5 customer support. You can email them, take advantage of live chat, or request a callback. They've included an FAQ to help customers navigate some of the most common issues on their own. They're also accessible via social media on Facebook or Twitter, which means you can get public attention on a problem if you have to
If Trustpilot reviews are any indication, customer support does not always resolve issues to client satisfaction. While customer service representatives may be accessible there's little guarantee they're going to be able to resolve your issues.
Deposits and Withdrawals
FXChoice one of the most comprehensive suite of options for deposits and withdrawals in the industry. It allows you to use standard wire transfers and ACHs from your bank, but you can also use Skrill, Neteller, Bitcoin, Bitcoin Cash, Litecoin, Ethereum, Tether, Fasapay, Perfect Money, the Paysafe card, AstroPay, Poli, Load, Sticpay, Airtm, Advcash, and ePay.
Withdrawals are fast and easy. They'll be processed within 24 hours of your request so long as you make your withdrawal on a weekday. Your payment system will dictate how fast you get your money. For the fastest withdrawal, use eWallet to get your money all but instantaneously.
Do be aware that some of these services come with fees that can reduce the amount of your deposit. FXChoice also does charge a small withdrawal fee as well.
Spreads
FXChoice has exceptionally tight spreads starting at 0 pips, which makes trades more affordable.
Some of your spreads will depend on which account type you choose. If you choose the Classic account commissions will be built into the spread, so they won't look as tight. Nevertheless even Classic account spreads start from 0.5 pips.
With a pro account spreads can start as low as 0 pips but they'll be coupled with a commission of $3.5 per side, or $1.5 for high-volume traders.
In short, FXChoice has taken steps to ensure that their trades remain affordable and potentially profitable for retail clients at every skill level.
Regulation
FXChoice is regulated by the Ministry of Belize Securities and International Financial Services Commission. Their license # is 000067/164.
Be advised that Belize's regulatory environment is considered extremely light by industry standards. Brokers are, for example, only required to prove they have $100,000 in operating capital. By contrast, most other brokers must come up with $1 million in operating capital in stricter countries.
In Belize client funds must still be held in segregated accounts so brokers don't misuse client funds, and brokers are still required to provide audit reports and financial statements, but the reports aren't necessarily as in-depth as are required in the United States, Australia, or the UK.
While you can expect the IFSC to shut down pure-scam brokers the amount of protection that is offered is truly minimum.
"Most IFSC Forex brokers get off easily for any financial irregularities, as the penalties imposed by the IFSC may not be sufficient to deter any fraudulent activities. All reasons contribute towards a lackluster performance for IFSC regulated brokers in the international FX trading market. Several companies also falsely claim to be regulated by the IFSC, which further compounds the problem faced by the organization due to widespread financial scams and consumer abuse. Due to these traders, a significant majority of Forex traders are highly apprehensive about dealing with Forex brokers in Belize." –Forexbonuses.org
In short, if a broker's regulatory oversight is important to you when making a choice, and you want yours to be as tight as possible, then FXChoice might not be the right broker for you. If you feel confident that the broker itself is operating honestly and doesn't need any stronger oversight than what it's already got, then you can take the chance if you like the other features of the platform.
Reputation
FXChoice is struggling to maintain a good reputation among consumers. It only has a 2.7 star rating on Trustpilot, and only 13% of those 30 reviews are rated at excellent. Some of this is the result of an apparent spammer's fake reviews, with a series of outlook.com addresses attempting to send consumers off to other money managers.
Yet there are also complaints from long-time clients. Critics say there are issues with liquidity, issues with surprise spread shifts, and problems with hedged trades not working the way they're supposed to.
It does look like FXChoice reaches out to legitimate customers on the platform and attempts to work out problems and issues however, which shows a high degree of customer service.
Accepted Countries
You may create an account with FXChoice if you are trading in any of the following countries:
The UK
Belize
Canada
Australia
South Africa
Singapore
Hong Kong
India
France
Germany
Norway
Sweden
Denmark
The United Arab Emirates
Saudi Arabia
Kuwait
Luxembourg
Qatar
You will not be able to create an account with FXChoice if you are trading in any of these countries:
Afghanistan
Iraq
Italy
Korea
Spain
Sudan
Syria
The United States
Guam
The Northern Mariana Islands
Puerto Rico
The Virgin Islands
American Samoa
Alternatives
If you want a similarly sophisticated platform with a wide variety of features then Forex.com might be the right platform for you. If you're interested in crypto and want the copy trade feature, consider eToro. If you're interested in a similar platform with a lot of great features for beginners, consider AvaTrade.
Bonuses & Promos
FXChoice offers a 15% trading bonus up to $5000 USD. As with most accounts that offer deposit bonuses, you will need to mak ea certain amount of trades and meet some terms and conditions before the money will be credited to your account.
Check out this video to figure out how to heck your volume vis a vis whether or not you are getting close to converting your bonus money into an actual cash award.
FAQs
Is FXChoice a safe, legitimate trading platform?
FXChoice is committed to customer safety. They invest heavily in ensuring their platform is equipped with the latest in cybersecurity. They use SSL technology to encrypt all communications and encode all passwords. They do not share your personal information with third parties at any time.
They do have a physical office and address, which is always a good sign.
FXChoice has also been around long enough to prove its legitimacy. It is not a scam, but that doesn't mean it doesn't have some problems. One has only to look to their reputation to know why retail traders should perhaps be looking to other options.
Is FXChoice properly regulated?
FXChoice is regulated, but it's regulated in one of the most lax regulation environments in the world. Brokers may love Belize, but traders should be wary of brokers who decide to set up shop there.
FXChoice does not appear to have sought regulatory oversight in any other nation and does not appear to be making any moves towards doing so as of this writing.
What is FXChoice's minimum deposit?
You can start your FXChoice account with just $100 or the equivalent in any currency FXChoice accepts. As of this writing, FXChoice accepts USD, EUR, GBP, CHF, AUD, CAD, Gold, Bitcoin, Bitcoin Cash, Litecoin, Ethereum, and XRP.
Is FXChoice good for beginners?
While FXChoice offers some educational articles and videos that might help beginners succeed, this information is presented across the site in fairly disorganized fashion. The platform is the same one you'd use on just about any trading site, and copy trade functionality does exist.
All this means that FXChoice is an okay option for beginners, but that its somewhat mediocre in terms of what it has to offer them.
If you are a beginner and you do choose to run with FXChoice then we recommend pursuing an extensive education from other Forex and trading sites. Take full advantage of the demo account and make sure you understand exactly what you are doing before you proceed.
Add all this to the fact that this platform is barely regulated and offers only a step into some of the most risky trades on the financial markets, and most beginners might want to steer clear. Attempt a more strongly regulated platform first, and start making your trades with financial products that don't present quite as many dangers.
Does FXChoice give a bonus?
Yes. FXChoice has a 15% bonus for qualifying verage does FXChoice offer?
FXChoice offers leverage of up to 1:200.
Note that if you use leverage you could end up owing FXChoice money. Leverage is just another word for a debt that may pay off, if your strategy happens to be profitable.
Limit leverage to limit risk. This is especially true on CFD products, since CFDs are some of the riskiest trades any retail customer can possibly make.
Who owns FXChoice?
There's not a lot of information out there about who owns FXChoice. Belize is a country that allows companies like FXChoice a lot of secrecy. This layer of secrecy means it's hard to evaluate the executive that might be at the head, or any other member of the leadership team. Proceed at your own risk.
Is FXChoice a market maker?
FXChoice is just a broker, not a market maker, which means they do not profit off of your trade losses. This is one point in their favor, as it means you don't have to worry that they have a reason to manipulate the trading environment in any way. Instead, they make all their profits off commissions, fees, and your spread.