"Trading for everyone, everywhere." Fusion Markets is an online broker based in Australia. The founders have made it their mission to make traders accessible to everyone, regardless of the capital they can come up with. They have set out to radically lower the price people pay to trade Forex, CFDs, and other financial products.
So far, they've met their mission. They tend to offer commission rates 36% cheaper than competitors.
They've won several awards, including the 2021 Best Discount Forex Broker Award and the best MetaTrader Broker from BrokerChooser. They also won the Best Discount Forex Broker award in 2020.
Here's everything you need to know about whether this low-cost platform is right for you and your trading style.
Account Types Offered
You can choose between two account types.
The Zero Account is the most popular one. Spreads start at 0 pips. Trades are assessed a small $4.50 commission, which is an extremely competitive commission set-up.
The Classic Account is designed for beginners. Commission gets included in the spread, offering a what-you-see-is-what-you-get trading experience to individuals who are already trying to juggle and absorb a lot of information.
Like most reputable online brokers, Fusion Markets also offers a free demo account which allows you to test their trading platform and tools. You can open two if you want to test both the Zero and the Classic, allowing you to see how each one plays out for you.
If you are looking for a Swap-Free or Islamic account you won't find those here. Fusion Markets doesn't have them.
Customers may change account types at any time.
Opening an account is fast, easy, and painless, though you'll have to verify your identity with Fusion Markets just as you would have to with any other platform. Be sure to have a copy of your passport or photo ID handy when you open your account, as well as a copy of a bank statement or utility bill.
Trade Types Offered
If you're looking for a broker that will let you conduct multiple trades across a variety of products in a single location, then Fusion Markets is sure to satisfy.
You can trade over 90 Forex currency pairs, and it looks like Fusion Markets is adding new paris all the time. You can also trade CFDs on 4 digital currencies: Bitcoin, Ethereum, Litecoin, and Ripple. You can choose CFDs on 10 major stock indices.
If you'd like to invest in precious metals you can trade in Gold, Silver, Platinum, Aluminum, Copper, Nickel, Lead, Palladium, and Zinc. This is a robust offering, given most competitors only allow clients to trade in Gold and Silver.
If you'd like to step into the commodities market you can trade on coffee, wheat, cocoa, and sugar. Fusion Markets also allows you to trade on the oil and natural gas markets.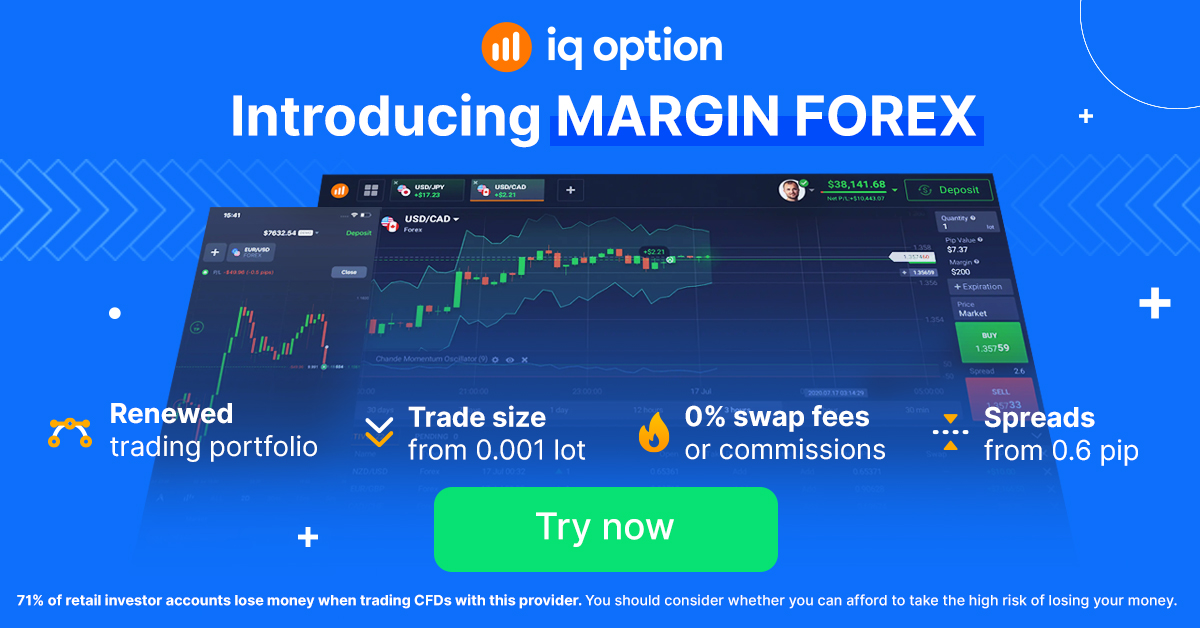 You should be mindful that every product other than the Forex pairs is a CFD product, which is considered to be one of the most high-risk financial products you can possibly trade on and with. Make sure you understand all the risks involved before you begin trading on these markets.
Trading Platforms & Tools
Like most brokers in its class, Fusion Markets will give you access to MetaTrader 4, either in its web-based form, its mobile form, or its downloadable form for Windows or Mac. You'll have access to all of Mt4s expert advisor automated trading and machine learning tools, along with all of the flexible one-click trading options that MT4 is known for. You can customize the web platform to suit your trading strategy.
If you are hoping to upgrade to MT5 then Fusion Markets does give you that option. Choosing to use MT5 gives customers the opportunity to tap into a wide variety of features they can't get on MT4, including faster processing speeds, advanced pending orders, 80+ technical analysis objects, and an in-built virtual private server (VPS).
If you are a professional money manager or are hoping to become one then you'll want to look into Fusion+. This platform offers copy the strategies of other successful traders and allows others to copy your trades. They make it easy to set up accounts for clients and to copy your own strategies from client to client so that you don't have to reinvent the wheel each time.
Professional traders can also take advantage of the Multi Account Manager.
On their website you'll find a live pricing tool that shows live, low-cost spreads across a range of products and asset classes. This tool helps traders manage costs.
One weakness of the Fusion Markets platform you can only use the basic order types, that is: Markets, Limits, and Stops. You can use order time limits like Good Til Cancelled or Good Til Time. Another weakness is that you can't set alerts and notifications on anything other than one of the two desktop platforms. This may be a deal-breaker for traders who rely heavily on mobile alerts.
Note that you will only have trading access 24/5. This platform does not allow you to trade when certain markets close.
Customer Support
All live account owners are assigned their own trading specialists who can help them navigate the Fusion MT4/MT5 trading platform.
You can also contact customer service by calling +61 3 8376 2706 or by emailing Fusion Markets at help@fusionmarkets.com. Fusion Markets also offers an extensive FAQ which can help account holders resolve some of the most common problems. Users report they sometimes receive replies within a few hours or even minutes.
Fusion Markets is committed to providing a high-quality customer support experience. Customer service representatives are typically very friendly and warm. They're well-trained and tend to do an excellent job of resolving issues and educating customers.
Fusion Markets are also accessible via Twitter, LinkedIn, and Facebook.
One weakness of the Fusion Market service is that it is not available 24/7. It's available just 5 days per week. In a world where many traders require the ability to trade and work at all hours, this can be a significant problem.
Liquidity
One of the things customers love about Fusion Markets is the speed with which the broker is able to process and send deposits. Some brokerages make clients wait quite awhile to get their money back out of their accounts once they've made a deposit and started making trades.
Not so for Fusion Markets, who understands that many of the customers they deal with really need the money they're trying to withdraw if they're trying to get it out at all.
Payment methods include Visa, Master Card, and bank transfer. Fusion also offers PayPal, Skrill, Neteller, FasaPay, and Jeton. They're constantly adding new funding methods. All of these payment methods may be used with 0% fees.
Commissions, Spreads, & Fees
Commissions are kept deliberately low. There are no hidden fees, such as credit or debit card fees. There are no financing rate or conversion fees either. Fusion Markets says they are committed to transparency and they have so far followed through with their promises in this regard.
You also won't have to worry about inactivity fees. The ability to trade when you want, how you want, as much as you want, without penalty is one of the biggest advantages of doing business with Fusion Markets.
Spreads are kept low so that trades are kept accessible. Here are some example spreads for several popular Forex pairs.
In general, your trading costs should be kept low and manageable with Fusion Markets.
Regulation
Fusion Markets is regulated by ASIC (#226199) and the Vanuatu Financial Services Commission (40256). They also hold an Australian FInancial Services License (#226199).
The ASIC has especially strict criteria for brokers like Fusion Markets. ASIC requires its brokers to file reports regularly, and provides a forum for people who need to file a grievance.
Reputation
Fusion Markets has an excellent reputation. In addition to the awards they have begun to win they maintain 4.5 stars on Trustpilot across 460 reviews.
Happy customers comment on the outstanding customer support, the super-tight spreads, and their excellent range of trading products as reasons why they enjoy the platform.
One happy customer claims to have tested hundreds of brokerages but calls Fusion Markets the best brokerage they've ever dealt with.
Here's a sample review.
"Been with Fusion Markets for almost a year now and have been in contact with their support team and the founder himself Phil Horner several times during this time. The first thing I monitor with a broker is how they handle support requests. Have had accounts with several brokers and have experienced from the bad to very satisfying. Fusion Markets is one I would qualify as very satisfying. I'm also a sucker for high-quality data which is also a major reason for finally choosing Fusion Markets. I have just recently checked out their MT5 platform which has the best price data that I have seen. I guess that would be a good thing for algo traders. Also a plays, they have the option for two-way authentication for the client's account web page login. Keep up the good work Fusion Markets. Hopefully you stay in business for decades to come."
It goes without saying that it's not that usual for a retail customer to receive contact from the founder of any trading platform. This indicates an unusual level of hands-on interest in making sure that Fusion Market customers have an incredible experience, and is something to be commended.
All in all this platform is known for being honest and living up to its ideals of integrity, and this allows many customers to overcome some of its technical weaknesses.
Accepted Countries
You can use Fusion Markets in the following countries:
Australia
Thailand
Canada
The UK
South Africa
Singapore
Hong Kong
India
France
Germany
Norway
Sweden
Italy
Denmark
The United Arab Emirates
Saudi Arabia
Kuwait
Luxembourg
Qatar
You cannot use Fusion Markets in any of the following:
The United States
Ghana
Iran
Iraq
Pakistan
Japan
China
Belgium
New Zealand
Burma
Cote d'Ivoire
North Korea
Lebanon
Somalia
Sudan
Syria
Zimbabwe
Liberia
Alternatives
If you like the copy trade functionality of Fusion Markets you can do the same with eToro in the cryptocurrency market. Forex.com offers a sophisticated alternative to users in the United States. Avatrade has an intuitive interface with a similarly outstanding reputation.
Bonuses & Promos
Fusion Markets does not offer any sign-up bonuses. They do offer a refer-a-friend promotion. Get a unique referral link, send it to your friend, and get $50. Your friend will also get $50.
Like most refer-a-friend promotions, there are certain terms and conditions that will have to be met before either account will be credited.
There's also an affiliate program, as well as an IB Partner program that allows traders to earn an ongoing commission for clients they refer to Fusion Markets.
FAQs
Is Fusion Markets a safe, legitimate trading platform?
Yes. One way you can tell is to note that they have two, physical offices in the countries where they are regulated. They even invite customers to walk into their offices. You can meet actual employees who work for the company face-to-face, which means they're subject to more accountability than some of their competitors.
Another way you can tell is by looking at how Fusion Markets handles your money.
Fusion Markets deposits all client money into segregated Client Trust Accounts. This means they are never able to use your money or comingle it with their own funds or profits, a practice which keeps your money safer.
Fusion Markets does offer some risk management tools such as Stop Loss and Take Profit options.
One area where Fusion Markets could stand to improve is in their cybersecurity. They don't offer two-step authentication, for example, which means that their accounts are a little less secure than some of their competitors.
Is Fusion Markets properly regulated?
ASIC, or the Australian Securities and Investment Commission, is one of the world's toughest regulatory bodies.
What is Fusion Markets's minimum deposit?
There is no minimum account size. This is part of Fusion Market's commitment to keeping trades accessible to the average person.
Is Fusion Markets good for beginners?
Fusion Markets is no more complicated than any other platform, but they don't necessarily offer a lot of support for beginners. While the ability to start with a small bankroll is helpful for the new trader, this platform has not invested in creating a lot of educational resources other than their blog. There are no videos, no tutorials, no eBooks, and no guides.
This means the new trader is going to have to go elsewhere to obtain their education. While every trader gets their own account specialist, that specialist can't necessarily help a trader create their strategy. They can offer some training, on how to use the platform and read the charts, but that's not going to be enough of an education to help most new traders succeed.
In general, Fusion Markets is a better platform for intermediate and advanced traders who know what they're doing but who wish to keep their trading costs low.
What leverage does Fusion Markets offer?
Fusion Markets does offer traders the ability to use leverage. You can choose your own to a maximum of a 500:1 ratio.
Traders should be careful when using leverage. Owing money to Fusion Markets could kill any advantages their cost-effective platform offers.
If you are considering using leverage, make sure you aren't using a Fusion Pro or Fusion VFSC account. Keep your leverage at less than 30:1. If you do, you can take advantage of Fusion Market's negative balance protection service.
Who owns Fusion Markets?
Phil Horner is the founder and CEO of Fusion Markets. He's a veteran of the Australian Forex industry. Prior to founding Fusion Markets Horner was the Chief Executive Officer at Pepperstone and a Sales and Marketing manager at AxiTrader, another online brokerage.
Is Fusion Markets a market maker?
Yes. This means they will make some profit off of your losses. While this is unlikely to touch the quality of your experience or your ability to make money, it is worth keeping in mind. In the case of Fusion Markets their ability to make these profits is one reason why they're able to keep costs so low.
How can I deposit funds at Fuion Markets?
Fusion Markets offers multiple ways to deposit funds. They include Visa, MasterCard, PayPal, Skrill, Neteller, and more. There are no fees on deposits.
You can choose between six different currencies: USD, EUR, GBP, AUD, JPY, and SGD. The limited selection of currencies can serve as a disadvantage for some traders in some countries, since when your country's currency doesn't match the currency you use to trade you may have to pay conversion fees. Some traders get around this by opening a multi-currency account at an online or digital International bank.
Does Fusion Markets allow hedging?
Yes. The practice of hedging, that is, buying and selling the same product at the same time, is allowed.