Forex.com claims to be the #1 FX broker in the United States. It's certainly a stable option with longevity that is hard to beat: its parent company has been around for nearly a century. It's currently the largest Forex broker in the United States. The platform itself has been operating since 2001, making it one of the oldest online trading platforms around.
Currently, Forex.com serves more than 32,000 commercial, institutional, and payments clients and more than 330,000 active individual accounts. In addition to being one of the legal options for customers based in the United States it operates in nearly 200 other countries, making it a flexible option for International traders and Forex enthusiasts across the globe.
The platform has won numerous awards. In 2021 it won the ADVFN International Financial Best Forex Platform Award and the 2021 Best Education in the Online Personal Wealth Awards. It's won numerous other awards in numerous other categories over the past decade.
Account Types Offered
You can take advantage of three account types at Forex.com.
The first is the standard account for individual day traders. This is a traditional, spread-pricing, currency-trading experience. This is the only account type that offers you access to MetaTrader4.
The second type is a commission account for traders seeking ultra-tight spreads with fixed commissions.
The third is an STP Pro Account for serious high-volume FX traders who wish to enjoy maximum control. These accounts are designed for people who have at least $25,000 in capital to deposit. The Pro Account definitely gives traders access to tools that would typically only be available to institutional traders, and may be well worth the high initial deposit if you have that kind of capital. For example, Pro Account users can see pricing on either side of the order book, both the buy price and the sell price. Armed with that information you can make trades in seconds and have a chance at making them more profitable than the trades made by standard account holders armed with less information.
As with other platforms, you can open a demo account so that you can get to know the tools and interface before committing to using Forex.com as your broker of choice.
Trade Types Offered
Forex.com deals primarily in the Forex market, as one might expect, and offers up to 82 trading pairs depending on the type of account you sign up for.
Nevertheless there are a few other options. For example, the platform does offer gold and silver trading so that you can hedge against inflation and diversify your portfolio.
Forex.com also offers futures and futures options through The Small Exchange. This Exchange offers a standardized futures product that is small and simple. It's made up of the most traded and liquid underlying assets. These futures are cheaper than stocks and require far less capital than full futures trading does.
The Smalls Exchange offers five markets, including the Small Stocks 75 Index, the Small US Dollar Index, the Small Precious Metals Index, the Small 10YR US Treasury Yield Index, and the Small Global Oil Index.
Trading Platforms & Tools
Like many other brokers in the industry, Forex.com traders primarily operate out of MetaTrader4. You'll gain access to up to 80+ technical indicators for charting your trades. You'll be able to access the platform on PC, Mac, tablet, or mobile phone.
Your Forex.com MT4 account comes with Expert Advisor apps.
Alarm Matrix lets you trigger alerts based on certain market moves.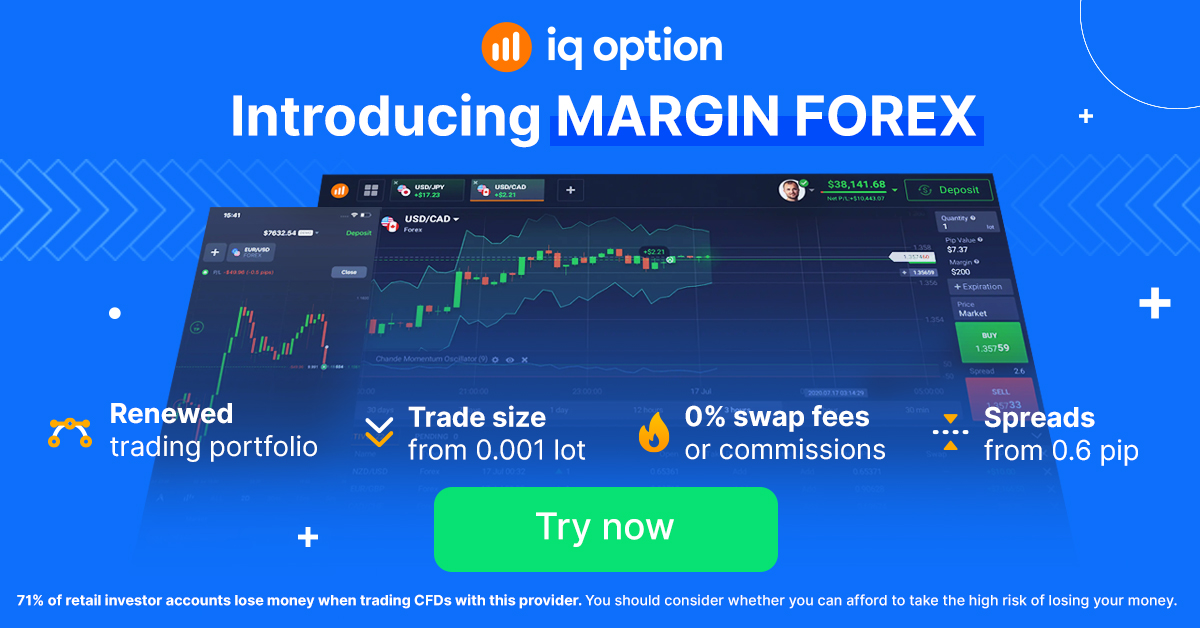 The Correlation Matrix tool lets you manage risk by finding correlations between the markets and their price changes. You'll be able to color code them and get a sense of which pairs you should be trading.
A Correlation Tracker tool lets you inspect a historic connection between trade pairs, display both price charts side by side, and execute quick trades with the help of a simple trade ticket.
Market Manager is a dashboard that lets you see your current open positions and profits, and lets you set orders by specifying profits and losses, or prices.
Mini Terminal lets you focus on a specific market, such as the AUD/USD market. You can set orders right in the terminal and create templates for faster order entry. You get quick links for closing positions, too.
Sentiment Trader lets you factor sentiment into your trading decisions. You'll be able to watch both the long and the short sentiment for any given market, and you can take a look at historic sentiment data as well.
The Tick Chart Trader lets you enter and exit the market at the touch of a button. You'll be able to see real-time bid/ask changes and price markets against one another. The chart plus the speed together are exceptionally powerful tools.
Finally, there's Trade Terminal, a feature rich app that lets you get the same trade dashboard that professionals use.
Forex.com offers several tools designed to help you succeed with their products. Trading Central is an automated analysis tool that gives you actionable trade opportunities by identifying patterns and analyzing the volatility of potential trades.
The tool offers proprietary research indicating pivot points and potential shifts in the market, and gives you access to an in-tool look at what's driving the conversation in the markets.
You can also gain access to Performance Analytics. This powerful tool puts the power of analytics at your fingertips so that you can analyze your profit and loss. You'll see a scorecard that will compare your performance against set targets. You'll see your best trades, your worst trades, and your profit and loss history. You can also see your win rate and your risk to reward ratio, and each of your habits are analyzed so you know where your trouble spots are. You'll actually get to see which factors have led directly to your wins and losses.
Performance Analytics even helps you inspect how psychological factors have impacted your trades.
This information is invaluable for anyone who is concerned about improving their trading strategy. This is data that can take emotion out of the equation and give you real, actionable insights about what is and is not working for you.
Finally, there is a free tool available on the platform that you can use before you even sign up for an account. This is the Trader Type Quiz that can give you insights into what sorts of trading strategies would be right for you.
Customer Support
Forex.com offers 24/7 customer support. You can send them a message through the website or email them at info@forex.com. They're also available on Facebook and Twitter.
They've included an extensive library of the most common questions the support team gets asked right on their website, so it's possible you may not need to talk to a live person to resolve your issue.
Liquidity
Making a withdrawal is relatively painless at Forex.com. Deposited funds must be returned to the outgoing source.
There is a minimum of $100 before you will be allowed to withdraw, or your entire account balance, whichever is lower. You can withdraw a maximum of $25,000 if you're funding the withdrawal via bank transfer and up to $50,000 if withdrawing with a debit card.
If you are making a wire transfer there's no limit on withdrawal size.
At times, your withdrawal may be processed in installments. This is due to the laws which demand that Forex.com must return the funds to their source.
Spreads
With Forex.com your spread will depend on the account type you choose, but they do tend to remain competitive. Here are some example spreads from a Standard account.
The spreads are lower on a commission account, as little as $0.2 in some cases, but you'll pay $5 in commission per 100 K. Here are example spreads from the Commission account.
Regulation
Forex.com is one of the most rigorously regulated brokerage platforms on the market today. They are registered with the Commodity Futures Trading Commission (CFTC) and the National Futures Association (NFA).
They're also regulated in six other jurisdictions worldwide, including the FCA in the UK, the FSA in Japan, the IIROC in Canada, CIMA in the Caymans, ASIC in Australia, and MAS in Singapore.
Reputation
This long-lasting, NASDAQ-traded company has an award-winning industry reputation.
Their Trustpilot reviews do offer some cause for concern. They only carry a 3.2 rating across 115 reviews. Reviews seem to be evenly split between individuals who are very happy with the platform and those who are very unhappy with the platform.
Yet a read-through of some of the bad reviews indicates some of them come from people who are not customers, and some come from customers who did not read or follow the instructions for verifying their identity in accordance with anti-money laundering law. Often, Forex.com is taking the time to explain how reviewers can improve their results.
Not sure who to believe? Try a demo account first, and see how you feel about it yourself. Take the time to get educated if you are not already a Forex expert, and carefully read their policies. You're likely to have a very good experience with them. Many of the happy customers report that they've been using Forex.com for years and have not encountered issues.
Accepted Countries
Forex.com is available in 190 countries and counting, so it would be impossible to list them all here. There's a good chance that it will be available almost anywhere you might wish to try to make a trade.
Alternatives
AvaTrade offers similar functionality and has outstanding reviews, though it isn't available in the United States. eToro is another US-based broker but it only deals in cryptocurrencies. CMC Markets offers far more products and plenty of currency pairs for Forex traders.
Bonuses & Promos
Forex.com offers an Active Trader Program that allows you to earn when you make more trades. This program includes 15% cash rebates, interest paid up to 1% on your average daily available margin balance, balance and priority support from a dedicated Market Strategist, the waiver of bank fees for wires, and access to exclusive events and product previews.
FAQs
Is Forex.com a safe, legitimate trading platform?
With it's 100-year history and its track record of fast, reliable trades, Forex.com is one of the safest places you can go to trade on the foreign-exchange markets. Forex.com is a global market leader that isn't going away any time soon.
Forex.com takes many steps to ensure you and your money are as safe as possible. For example, they keep all customer deposits separate from their own operating funds and distribute those deposits across a global network of custodian banks.
They help you manage risk by keeping pricing fast and accurate. They also remain fully accountable for each and every trade execution.
Is Forex.com properly regulated?
In truth, any platform based in the United States is going to have more stringent regulations than those from nearly any other country. The US is known for tight consumer protections to the point where many trading platforms aren't legal in the States. When you find one that is, you can trade with confidence.
In addition to following government regulations, StoneX Group, Inc.'s Risk Committee has set review and monitoring guidelines of their own. They do not, for example, engage in proprietary trading, which helps to ensure that their company remains a stable, steady source of reliable trades for all of their customers.
What is Forex.com's minimum deposit?
Forex.com has some of the highest minimum deposit requirements in the industry, which makes it a poor choice for those who only have a little bit of capital to invest. You must have $1000 to open a Standard or Commission account, and $25,000 to open an STP Pro account.
Is Forex.com good for beginners?
Forex.com is excellent for traders at every level of their career. They've invested a lot of time and money into creating an outstanding array of educational content. They've grouped it into Beginner, Intermediate, and Advanced educations.
By the time you've worked your way through the material you should know exactly what you are doing and be well-positioned to begin trading with confidence.
The also offer individual trading courses such as "Trader Themes," "Trading Concepts," "Understanding Forex," and "Managing Risk." They offer several webinars to help you dive even more deeply into these topics.
The only issue that may give new users pause is the $1000 minimum deposit. Many beginners have not yet generated that much capital. One option would be to save up to the deposit so that you can make the most of a very reputable and solid trading platform.
Another option may be to look into similar platforms that require smaller trade amounts. It doesn't hurt to be slow to jump in, nor does it hurt to spend some time testing your understanding on the demo account to make absolutely sure you've absorbed the material properly.
Your goal will be to figure out how to keep your losses small while offsetting them with sizeable gains when your currency calls prove to be correct. Your other goal is to learn how to make consistent profits every day. You're not looking for that one big win: you're looking for incremental gains that can help you build wealth over time.
Does Forex.com give a bonus?
Forex.com offers an opt-in welcome bonus. After you sign up for your account you can receive a 20% bonus on the amount funded, to a maximum of $5000. That means if you deposit $1000 you'll get $200 back. To get the $5000, you'd have to deposit $25,000.
Once you sign up for the account you can fill in the opt-in form with your account number, name, and email address. The bonus will hit your account after you meet certain trading requirements.
What leverage does Forex.com offer?
Forex offers leverage of up to 50:1 for traders who want to take larger positions with less capital. This of course is a risky maneuver, especially for novice traders. Since these leverage ratios are far more generous than you'll find on many other trading platforms it is going to be more important than ever to ensure you can cover any losses before you attempt to use leverage.
Who owns Forex.com?
The StoneX Group, Inc., owns Forex.com. This is a publicly traded company (NASDAQ:SNEX). StoneX is a company that is dedicated to connecting clients to markets. They own multiple brokerage platforms and are a Fortune-100 company that's been around for nearly 100 years.
Is Forex.com a market maker?
Forex.com began as a market maker, but it has now transitioned into being an ECN. An ECN is a type of broker that allows investors a way to trade outside of traditional trading hours, which is why Forex.com can offer 24/7 trading to its clients.
Forex.com gets all of its revenue from the spread and from commissions, as well as from swap fees for customers who choose to hold their currency overnight, as Forex trading is primarily meant to be a short-term trading strategy.
All this means they have no financial stake in your losses and have plenty of reasons to want you to win, as you'll then make more trades that make the more money. They have kept their pricing very transparent.
How can I deposit funds at Forex.com?
Forex.com recommends that you use an ACH to deposit funds. You can transfer a maximum of $10,000 per transaction and funds are available immediately. These are no-fee transactions. Wire transfers are available but take longer.
Debit cards are also available, but must be verified prior to use. You can do this by providing Forex.com with an image of the front and back of your card. Debit cards must be linked to a bank, so you might have to provide Forex.com with a copy of your bank statement to proceed.
Forex.com also accepts paper checks.
Forex.com will not accept any third-party funding. They also don't accept Western Union, PayPal, or other third-party payment services. You will have to have a bank account or a debit card to trade with Forex.com.