eToro isn't just a trading platform. It's a social trading platform where you can connect with over 20 million traders. It began its life as RetailFX in 2006. It is an Isreali trading company based out of Tel Aviv, and it currently has over 13 million registered accounts. They currently operate in over 140 countries. They've been trading in cryptocurrencies since 2013.
If cryptocurrencies are your passion then eToro might just be the right account for you. Here's everything you need to know about this platform.
Account Types Offered
eToro offers just one standard account type, though they also offer the same demo "training" account that many other platforms offer, which gives users $100,000 in virtual currency to play with. They do offer accounts both to individual users and to business users.
eToro does offer a special program called the Popular Investor Program. This program allows successful crypto traders to make additional income by allowing other users to "copy" their trades. Every time a user copies a trade, the investor who came up with the trade receives a fixed income and moves up in the program's ranks. The amount of money per each copy is based on a series of tiers, which is in turn based on the number of followers the investor has received.
Popular Investors also receive money for referring new users through the eToro affiliate program, and are invited to special events.
You cannot join the Popular Investor Program until you've had an account and have been making active trades for over one month.
How much can you earn? The most successful Popular Investors gain a following. They do this by engaging with the community and showing off their skills. They also tend to create very robust profiles that allow people to learn about who they are.
As of right now, this program is unique to eToro.
Trade Types Offered
eToro is primarily a cryptocurrency trading platform. It allows investors to build a portfolio with 17 of the most popular coins. They do not offer any other trade type, though their website reports that they intend to start offering stocks in the future.
They currently offer access to trades against Bitcoin, Ethereum, Ripple, Dash, Litecoin, Ethereum Classic, Cardano, Bitcoin Cash, IOTA, Stellar, EOS, NEO, TRON, ZCASH, Tezos, Compound, Chainlink, Uniswap, Yearn.finance, Dogecoin, Aave, Algorand, Decentraland, Basic Attention, Polygon, and a number of exchanges against popular currencies like the Pound, the Euro, and the Yen.
Trading Platforms & Tools
eToro uses its own proprietary trading platform and app. This platform is easy to use, with a variety of charting and research features. The social trading features that allow you to benefit from the wisdom of top traders are built right into the platform. Copy trader lets you copy the trades of popular investments so you, too, can benefit from their strategies and learn from them as they play out.
eToro even allows users to copy entire portfolios. There are four portfolios to choose from. These are CryptoEqual, CryptoPortfolio, Crypto-currency, and TheTIE-LongOnly portfolio. Each of these offers a different approach to investing in cryptocurrency. These portfolios get rebalanced periodically to ensure they continue to meet the needs of the investors who choose to use them.
The eToro platform is available on PCs, Macs, iPhones, and Android devices. The interface is sleek and modern, intuitive and easy to use. You won't have to memorize a thousand new tools or learn how to build your own charts.
There are also options to stop loss and take profits so that you can manage your risk. You can set predetermined price points for closing an open position. If a position reaches a certain amount of loss the open position is closed. That is, the crypto is sold and you get your money back out of it. Take profit offers the same feature if the crypto reaches a certain price point, ensuring that you take advantage of opportunities.
There is also a Trailing Stop Loss feature which lets you keep a position open so long as markets are moving in a beneficial direction. If they start to dip again, you can go ahead and sell while prices remain high.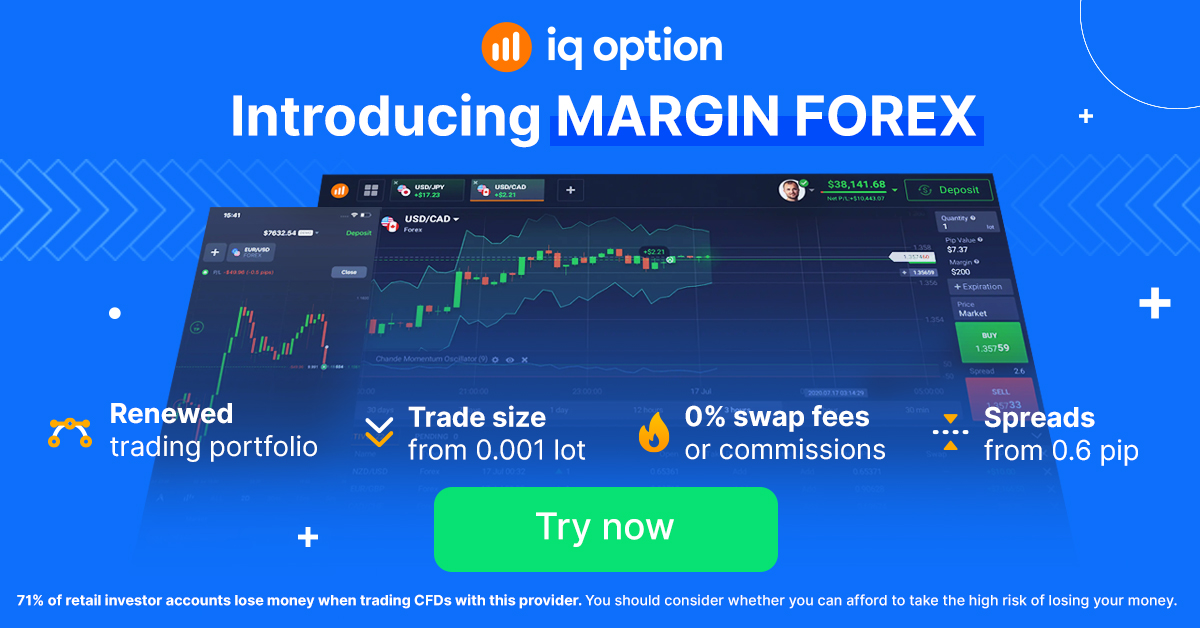 While these automated trading strategies could mean missing out on even bigger profits, they do also mean that you will be able to make a far more predictable profit or take a far more predictable loss. They also mean you won't have to babysit the platform 24/7 just to protect your money.
Some of the users say that the analytics and statistics features are fairly limited. It is true that they do not seem to be as robust as on other platforms, which means you might want to incorporate other research tools while managing your trades.
Customer Support
eToro's customer support is not as robust nor as responsive as some of their competitor platforms. They have a ticket-based system. Tickets can be entered through the eToro website. It can take up to two weeks for the eToro team to respond to a ticket.
There is an option to chat with a live agent over the Internet but there is no phone number for you to call. The website urges users to contact live agents only if there is an "urgent matter."
eToro has attempted to reduce the need for customer service by providing answers to many of their frequently asked questions right on the website.
Despite these limitations, a good number of reviews seem to indicate that eToro has done well by its customers. The agents are known for explaining and educating customers, for being polite and friendly, and for doing their best to get problems resolved as quickly as possible.
eToro users can also reach out to eToro via social media. They are currently on Facebook, Twitter, Instagram, LinkedIn, and YouTube.
Liquidity
eToro offers many methods for withdrawing funds from your account. Funds are always withdrawn using the same account as was used to make the deposit. eToro prefers credit cards, PayPal, and bank transfers.
The amount of time it takes to receive the funds and to process the withdrawal depends on which payment method you are using.
Obviously those 8 business day wait times can be rough for some users, and you'll want to plan for them if you plan to use eToro. PayPal may be your best option for keeping your money accessible and available.
There are no withdrawal fees, but eToro does require you to have a minimum of $30 in your account before they will let you make a withdrawal. If you use the eToro money wallet, which is the service that allows you to transfer cryptocurrency from eToro to a bitcoin wallet or similar service, then there are some fees.
Once you transfer cryptocurrency out of eToro you can't send it back in. You can use it as normal. You will need the eToro Money crypto wallet app to make these transfers.
Spreads
All of eToro's pricing is done on the spread. eToro will tell you they have very competitive spreads. Other analysts have called eToro's spreads relatively high. Here's a chart of some of their current spreads so you can decide for yourself.
The good news? No commissions and no hidden fees. They also only charge one spread, first charged when you buy the asset and adjusted when you sell it. This is in direct contrast to other brokers who charge spread both when the asset is bought and when the asset is sold.
Regulation
eToro is licensed to operate in the United States. This requires them to seek a license from the securities department of each and every state. You can find all of their licenses and their disclosures here, as well as contact information for each securities authority should you need to submit a formal complaint against eToro at any time.
They are not yet registered in all 50 states as of this writing. That means all American citizens will not be able to use the platform. If you live in the USA, you can use the USA availability map to determine if eToro is available where you live.
They are also regulated by the CySEC authority in the EU, the FCA in the UK, and by ASIC in Australia.
Reputation
Unfortunately eToro has a fairly mixed reputation. They've been caught up in a class action suit. They've been fined by the CySEC regulatory authority and were added to a blacklist in Quebec. They forced the sale of a huge amount of stock during the GameStock shortstop squeeze and enforced a stop-loss on non-leveraged buy positions to bring down the price of GameStop shares.
They have gathered over 6,430 reviews on Trustpilot, but have just a 2.8 star average. Only 27% of their reviews are rated at "Excellent." 50% are rated at "Bad." Yet they seem to have been inundated with fake, spam reviews all attempting to get users to contact a private broker at a spammy email address.
Users who enjoy the platform say it's easy to use, they've learned a lot, and they like the Copy Trade feature a great deal.
Accepted Countries
eToro is registered in dozens of countries, including the United States, many parts of the EU, the UK, Africa, South America, the Middle East, Central America, and Asia.
Alternatives
CMC Markets will give you access to all the same cryptocurrencies while opening doors to other trading products. AvaTrade has a strong reputation and will also allow you to invest in cryptocurrencies. However, neither platform operates in the United States.
Bonuses & Promos
Even if you are not a Popular Investor you can earn some money with eToro's give $50, get $50 referral program. If you refer a user and they make a trade of at least $100 then both you and your friend will receive an award. You can claim the Refer-a-Friend award up to 10 times. There are no bonuses for initial deposits.
FAQs
Is eToro a safe, legitimate trading platform?
Despite its colorful reputation eToro is a legitimate business operation that is being regulated. It does exactly what it says it does on the tin. They have invested in top-notch cybersecurity, offer transparent pricing, and takes steps to make its clients aware of the risks involved in the trading process. If you use the Copy Trade feature you'll be following real people whose photos and profiles you'll be able to see.
They have a physical office located in New Jersey and they've been around long enough that you don't have to worry that they're going to pack up and leave. There are ways to hold them accountable if there are any issues or problems, and when they have been held accountable in the past they have taken steps to rectify the situation.
Still, their spotty reputation is worrisome, cryptocurrency investments are exceedingly volatile, and they offer no real ability to diversify your portfolio. Investors should tread cautiously.
Is eToro properly regulated?
Yes. eToro acts in accordance with FINCEN in the US as well as all state Securities authorities in the states where they do business. In other countries, they are regulated by the FCA, by CySEC, and by the ASIC.
These regulatory bodies are watching eToro closely as they have taken the company to task in the past. This may actually be a good sign, as it means that their claims of being regulated are verified and legitimate.
What is eToro's minimum deposit?
eToro requires customers to deposit a minimum of $200 to open a standard account. Investors may also invest $1000 to join the Popular Investor program.
If you wish to take advantage of the CopyPortfolio feature then you'll need a minimum deposit that corresponds with the portfolio you plan to use. TheTie-LongOnly requires a $2000 minimum investment. CryptoEqual, CryptoPortfolio, and the Crypto-Currency portfolios require a $5000 minimum investment.
Is eToro good for beginners?
Yes and no.
eToro's easy-to-use interface is certainly a boon for beginners, and they've put together some educational videos where they talk about using the platform, crypto updates, and trading for beginners.
The ability to learn from more experienced investors in real time is a boon, especially if you are paying attention to their strategies and thoughts rather than simply copying them.
However, cryptocurrency itself is a rough market for a beginner to dive into. It's extremely volatile and difficult to predict. Bitcoin and Ethereum aren't going away, but some of the lesser-known currencies could fold. In addition, the value of these currencies has historically been all over the place.
For example, in April of 2021 Bitcoin's value rose to $64,000; as of this writing, just 3 months later, it had dropped by nearly 50%. The main feature of Bitcoin investing is that it is a "big risk, big reward game." Some people will gain big rewards, but many others will lose big. The Motley Fool calls cryptocurrencies an investment that is "not entirely safe."
It is vital for beginners to learn absolutely everything they can about the Bitcoin market before they attempt to make trades on eToro, and should investigate each coin type closely before making any trades. This isn't a failing of the platform, but it is a risk of the investment vehicle.
Does eToro give a bonus?
eToro offers a referral bonus but does not offer a deposit bonus of any kind.
What leverage does eToro offer?
Leverage is not an option for all users on eToro. Most regulations in most countries do not allow leverage to be used in cryptocurrency investing. Some allow them to be used for CFD cryptocurrencies, but CFDs are not available to users in the United States.
When leverage is available, you'll need to investigate the current leverage minimum and maximum for the instrument you are trying to choose.
Who owns eToro?
Founders Yoni Assia, Ronen Assia, and David Ring, the founders, still own the eToro Group, Ltd., which is the owner of the platform.
Yoni Assia's great passions are financial markets and computer science. Prior to founding eToro he was on the Board of Directors for Meitav Dash, one of Israel's largest investment houses. Prior to that he was the cofounder and development manager of WiTech Communications' CDRide, an on-ride video technology company. Prior to that he worked as a programmer.
Ronen Assia has spent 14 years working in eToro, handling product management and product marketing.
David Ring is a serial entrepreneur who has also founded IMGN, DeepNen, Colu, and ColoredCoins. ColoredCoins is a Bitcoin 2.0 technology infrastructure. Colu digitizes economies. DeepNen is an AI company. IMGN is a film company.
Is eToro a market maker?
eToro does use the market maker model, which means they do profit off of investor losses. They assure traders they do not interfere in trader positions or manipulate prices in any way.
Indeed, eToro says that they wish investors to make as much money as they can.
How can I deposit funds at eToro?
eToro takes credit and debit cards, Paypal, Neteller, Skrill, Rapid Transfer, iDEAL, Klarna, bank transfer, and Trustly online bank.