With 24/7 trading, 20+ years in the business, tight spreads and lots of investment products to choose from, Deriv.com is certainly a broker worth exploring. It boasts over 2.9 million traders worldwide, making it one of the most popular platforms around. They're responsible for over 8 billion in total trade turnover and conduct roughly 65 million trades every single month.
Deriv.com is recognized worldwide for its reliability and security. It has won quite a few awards in the past. It has lived under other names in the past, starting with BetOnMarkets.com and Binary.com. The rebrand to Deriv.com is fresh, new, and an apparent improvement over past iterations that were already quite good.
Deriv.com employs 500 team members in 40 countries, and has 10 physical corporate offices. In short, Deriv.com isn't going anywhere anytime soon and is the type of broker that can be found and held accountable in the event that anything goes wrong with a trade. From what we've seen, however, very little does go wrong with trades, and customers are on the whole extremely happy with the platform.
Is Deriv.com the right option for you, too? Here's everything you'll need to know.
Account Types Offered
Deriv.com offers a standard account option, the MT5/DMT5 account option, and a demo account option. The demo account is a mirror image of the real time live trading area, which means that there won't be huge disparities between using your demo account and using the real Deriv.com account.
It can truly serve as a teaching tool that can help you test your strategies and understand what it might take for you, personally, to start building wealth as a day trader on the Deriv.com platform.
Each account offers a different trading experience. Make sure you choose the account type that matches what you want to do.
Deriv.com also offers a number of affiliate and Introducing Broker programs, as well as payment agent programs. If you're interested in creating your own trading app you can power it with Deriv.com's APIs and earn a 5% in mark-up earnings from every trade clients make.
Trade Types Offered
Deriv.com offers a strong array of trade types including margin trading, options, and multipliers across four separate markets: the Forex market, the stock and indices market, the synthetic indices market, and the commodities market.
Deriv.com is one of the few broker platforms that offers binary options, which they call digital options, as well as lookbacks and call/put spreads. If you are very good at predicting the outcomes of market movements and don't want to buy the underlying assets then Deriv.com's options trades might be right for you.
Markets are available 24/7 on Deriv.com which many traders find to be a boon, allowing them to work whenever and however they want. In addition, Deriv.com provides lots of tools for traders to calculate their potential profit or loss long before they purchase a contract, which helps to manage risk and aids in the decision-making process.
Traders may take advantage of a wide variety of risk management tools including stop losses, take profits, and deal cancellations.
Trading Platforms & Tools
Traders may choose between three separate platforms.
The easiest and simplest is DTrader. Simple charts, technical indicators, and widgets all offer a nice introduction to the trading world without bogging you down in too many details. There are fewer assets on DTrader than on the other trading platforms, but it will get you started. DTrader also allows very small position sizes. Potential payouts exceed 200%, which tells you it's a powerful tool in spite of being a simpler one.
Those who wish to take advantage of automated trades will need to look to DBot. Dbot comes with three pre-built strategies. It also gives you the capability to build your own trading robot in 5 easy steps as well as 50 assets that you can send your bot off to begin trading on. You can receive notices via Telegram to tell you how your bot is doing throughout the day, and you can access tutorials, guides, and references to help you build the best automated trading strategy you can possibly build.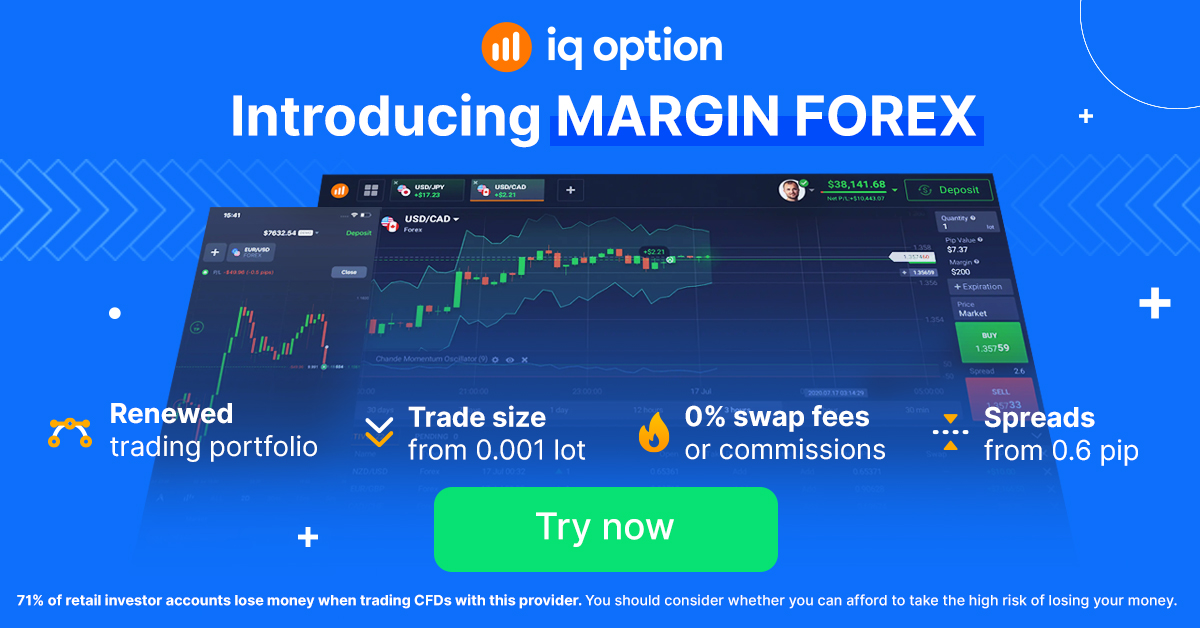 Those who want an all-in-one FX and CFD trading platform will need to use Deriv MetaTrader 5, or DMT5. DMT5 will be more or less familiar with every feature this one has to offer, and will enjoy being able to trade on over 100 assets while making use of the program.
There is also Deriv X, a customizable, multi-asset trading platform. Traders who know exactly what information they need and want to track will benefit from the drag-and-drop widgets that allow them to weed out the information they don't want and keep a close eye on the information they do. Deriv X also gives customers the ability to watch their margin impact before each and every trade. It comes with 90+ indicators and 13 drawing tools.
Traders also get the ability to subscribe to MT5 signals. This allows traders to minimize risks by copying the strategies of expert traders. It also saves clients time by ensuring they don't need to open, monitor, or close trades to keep their strategies rolling. There are no hidden fees or commissions.
Tools like the Margin Calculator, the Swap Calculator, and the Pip Calculator help you keep a close eye on your risks throughout the trading process.
The platforms are all highly secure and intuitive, and are built to help both new and expert traders maximize their gains.
Customer Support
Support on Deriv.com includes a self-service help center portal and a live chat feature.
You can also reach Deriv.com through their accounts on Facebook, Twitter, and LinkedIn.
The customer support team is available 24/7/365, which puts it ahead of many competitors. Deriv.com has also taken the time to make many answers about their platform, products, and services available on the help center.
Deriv.com believes in a "customer first" trading experience, and has put their money where their mouth is in this regard by making their platform and the entire trading experience easy to understand and navigate.
Deposits and Withdrawals
Payment methods include wire transfers, credit cards, debit cards, e-wallets and cryptocurrency. Available e-wallets include Skrill, Neteller, PaySafe, Fasapay, and WebMoney. Cryptocurrencies include Bitcoin, Ethereum, Litecoin, and Tether.
Withdrawals are processed in 1-2 working days and there is a $10 minimal withdrawal. Deriv.com does not charge fees to withdraw your profits.
Spreads, Commissions, and Fees
You won't have to worry about any hidden or unusual charges or fees with Deriv.com. The platform has also become known for its tight spreads. Trading fees are limited and commissions are kept low. They're known for being very competitive in this regard, and have been known for this level of competition for the 20+ years they've been doing business.
Some assets, such as commodities, come with zero-commission transactions that many traders are sure to find extremely attractive.
Regulation
Deriv.com is regulated by the Malta Financial Service Authority (license #IS/70156), the Labuan Financial Service Authority (MB/18/024), the British Virgin Islands Financial Services Commission and the Vanuatu Financial Services Commission.
None of these regulators are known for being particularly strong or particularly strict. For example, the Vanuatu Financial Services Commission only requires brokers to have $2000 in start-up capital. That's not a typo: two thousand dollars.
Nevertheless, some of these regulators are taking steps to raise their standards. For example, the Malta Financial Services authority is taking steps to tighten up the regulation it imposes on brokers like Deriv.com.
Reputation
Deriv.com has a lot of happy customers who have left some very warm, very modest reviews. Users like the user-friendly nature of the platform, the aesthetics of it, and all of the features. They also like that you can trade 24/7 as opposed to the 24/5 structure offered by many competitor platforms.
They have secured a rating of 4.2 on Trustpilot across 655 reviews, and only 10% of those reviews are negatives. A whopping 62% of their customers rate Deriv.com as "excellent." When reviews are negative, Deriv.com is listening, answering, and reaching out to customers to try to solve their problem.
Here's an example review from a happy customer.
"Deriv.com is the best solution to achieve your dreams come true. I think actually Deriv.com and the Binary.com (older version) is the very trusted and secure trading platforms compared to other platforms. And also this Deriv.com platform is very user-friendly and anyone can understand easily, so I can guarantee, all of you to use this platform and it will make your dreams come true. Thank you very much." -Theranga Herath
Here's another one:
"I am an inexperienced trader still learning from mistakes, however, I love the way the platform is set up. It explains all sorts of trades clearly and gives advantages comparable to other markets before one can trade. I believe Deriv is indeed on the trader's side and not against them. I will definitely become wealthy with your ever-present support!" -Vosper Limbumbu
In short Deriv.com seems to have earned the trust of nearly everyone who deals with it, and provides enough resources for individuals to truly learn exactly what it takes to make money on the platform.
Accepted Countries
You can trade with Deriv.com in the following countries:
The UK
Australia
Thailand
South Africa
Singapore
India
Germany
Norway
Sweden
Italy
Denmark
Saudi Arabia
Kuwait
Luxembourg
Qatar
Deriv.com is not available in the United States, Canada, Hong Kong, Israel, France, Malaysia, Malta, Paraguay, or the United Arab Emirates.
Alternatives
Compare eToro and FX Choice for the ability to copy trades. Compare Axi for the wealth of trading information that's available to beginners. Compare Forex.com for the sheer number of products, or for a US-based broker.
Bonuses & Promos
The regulations governing Deriv.com prevent it from offering many bonuses or promotions. As of this writing Deriv.com is not offering any bonuses of any kind. Given the low fees and tight spreads promotions may not be entirely necessary to make Deriv.com into an excellent value.
FAQs
Is Deriv.com a safe, legitimate trading platform?
Deriv.com stands apart as a very safe and reputable platform. They tick nearly every box on what a trader should look for.
First and foremost there is their 20+ year history. They also have 10 physical offices worldwide. This tells you that Deriv.com is not going anywhere anytime soon.
Second, they've taken the time to invest in proper cybersecurity. They use SSL website encryption to secure all client data. They ensure they are always using the latest industry protocols, which means your personal information should stay safe.
Third, as mentioned, they've really worked to ensure their traders understand their products and services, including the risks and rewards of using their products. This is an extremely important and oft-overlooked area as thoroughly understanding the trades that you make is one of the best ways you can safeguard your own money.
Fourth, they have taken steps to segregate your money from their money. That means they're not using the funds in your account to expand their business or pay their debts. It's yours, and it's treated that way. If Deriv.com goes bankrupt, your money is protected.
The box it doesn't check? Regulation. They've chosen to operate in weak regulatory environments which makes them a little less trustworthy than competitors who have sought to adhere to more rigorous standards. However, Deriv.com seems committed to conducting its affairs with integrity overall, which may mean that this is a small concern for many traders who otherwise love the platform.
What is Deriv.com's minimum deposit?
Deriv.com is very friendly to traders at all levels of their trading career. Traders may open an account with as little as $5.
Is Deriv.com good for beginners?
Deriv.com does go out of its way to make sure customers understand each and every one of their products. Here's an excerpt from their page on Margin trading.
This ensures the information is quickly and readily available to traders no matter where they are exploring about the site, and we find that to be a strength. This is a seamless education method that puts all the right information front and center.
The transparency and clarity that Deriv.com brings to helping traders calculate their potential profit or loss is another solid boon.
We'd also be remiss if we didn't mention DTrader itself as a plus in the beginner-friendly column. This platform makes trading as simple as possible. While your Dtrade strategy might lack some sophistication it will definitely give you some excellent data points from which to learn the basics. Eventually, you can switch platforms and develop more sophisticated strategies.
You can tap into an extensive Deriv.com community to find answers from other traders, which means growing your own skills as a trader a lot more quickly.
Because the demo account really does mirror the live trading area you get more out of it than you would get on some trading platforms, making it an excellent resource for brand new traders.
Does Deriv.com give a bonus?
No. Deriv.com has submitted itself to regulators which do not allow deposit bonuses. You can try taking advantage of their affiliate programs instead.
What leverage does Deriv.com offer?
The amount of leverage you will have access to will depend on the products you're trying to trade. In most parts of the world this will be 1:30 on Forex and 1:50 on cryptocurrencies. Other parts of the world may make this leverage greater or less.
Trading on leverage does increase your risk by a considerable margin. Make sure you can afford your losses. Otherwise you may end up owing money to Deriv.com instead of making money with them.
Who owns Deriv.com?
Deriv.com is owned by founder and CEO Jean-Yves Sireau. Sireau developed a binary option tradings system in 2007, for which he was granted a patent. He's been granted several more patents for his systems and methods enabling smart and profitable financial market speculation.
Is Deriv.com a market maker?
Deriv.com has acted as a market maker in the past, though they do not appear to do so on every transaction. In the past they have done so in order to offer greater leverage to their clients. For example, when they were still Binary.com they used to raise their leverage as high as 1:1000. It is unclear whether they will continue that practice now that they have made the shift to Deriv.com.
Is Deriv.com a good broker overall?
Deriv.com is an impressive broker with a lot to offer to traders at every skill level. With its powerful platforms, low commission rates, tight spreads and outstanding customer service, it's built a solid place for itself as a trustworthy platform where savvy traders can make good money.