CMC Markets offers a wealth of trading opportunities. It's one of the oldest brokers in the industry, with an impressive history dating back to 1989. It originally launched as the Currency Managing Corporation and was one of the first to offer an online Forex trading platform in 1996.
They've won over 50 awards over the years, including the 2021 Global Forex Awards from B2B, the 2021 Best Spread Betting Provider from Spread Bet, the 2021 Money MagazineBest of the Best in the Stockbroking category, and more.
It's not the prettiest platform or website out there, but it does offer plenty of features. It's a sophisticated platform that expert traders will truly enjoy using. Its greatest strength? The number of trading instruments available. CMC Markets have one of the most robust set of options ever.
Here's everything you need to know to decide if CMC Markets Markets is right for you.
Account Types Offered
CMC Markets offers both an individual account type and a corporate account type. The accounts are similar, save that the corporate account is aimed towards traders who are managing funds for clients.
Like most platforms in the industry, CMC Markets offers a demo account so you can learn their trading tools. It does not require you to provide any credit or debit card information in order to get started.
Trade Types Offered
CMC Markets's trading options are exceptional in their breadth and variety.
You can choose between 300+ Forex instruments, 60+ indices, 15 cryptocurrencies, 9000+ shares and EFTs, 100+ commodities, and 50+ treasuries. This makes CMC Markets one of the strongest platforms around for developing a diversified portfolio and trading strategy.
Their products include CFDs, share baskets, rates, binary options, and bond trading too, which are not products you'll find available on every online brokerage.
All together, they offer an exciting package of over 10,000 instruments you can invest in. This makes them an extremely attractive choice for sophisticated investors hoping to diversify their portfolios.
Trading Platforms & Tools
You can use CMC Markets's Next Generation platform or you can use MT4. Either platform is available on PC, Mac, or mobile phone.
Next Generation is an excellent tool. It offers access to over 115 technical indicators and drawing tools, more than 70 chart patterns, and over 12 built-in chart types. You'll have access to an extensive price history for every major product covering the past 20 years. Charts are customizable, allowing you to drill down to the data that matters most to you. You can even trade directly from charts as opportunities emerge.
Next Generation also includes a price projection tool, pattern recognition tools, and trader sentiment tools that let you view the number of clients and their position value in real time. You can even filter down to the top clients so that you can watch the most successful traders.
Want to learn from other traders? CMC Markets also includes a chart forum community that allows you discuss and share your analysis with other traders. You won't have to make decisions alone.
Like most trading platforms CMC Markets is also MT4 compatible, and it works hand-in-hand with Next Generation to give traders plenty of tools.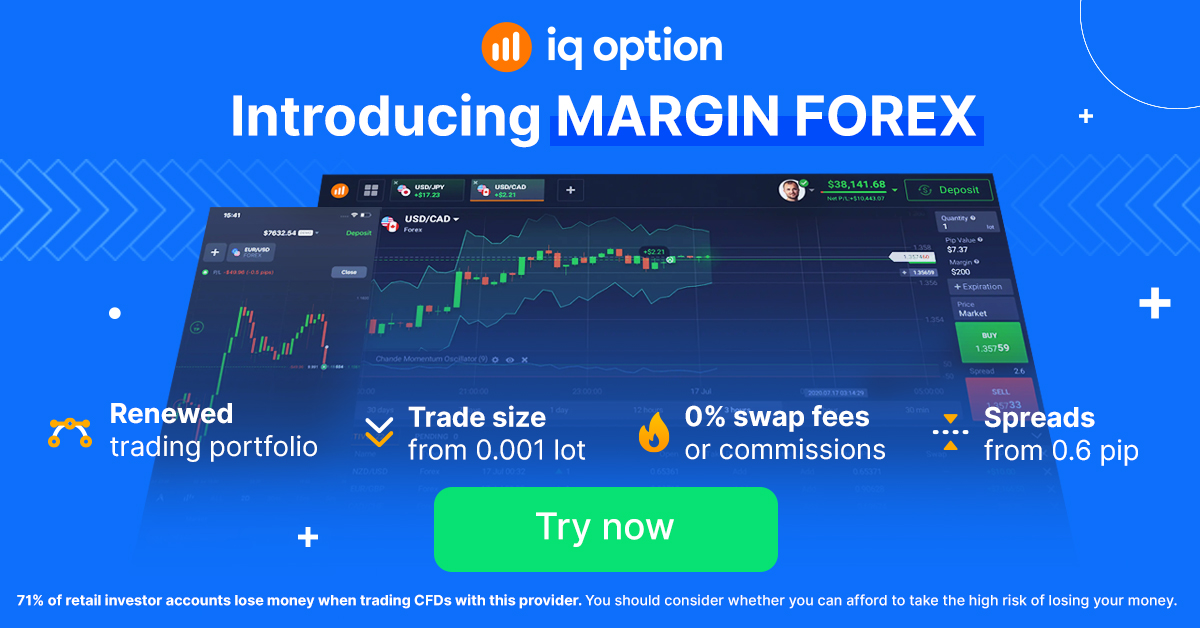 Customer Support
CMC Markets offers 24/7 customer support, with a team that's trained to help with a variety of issues. These include switching markets, charges, the platform itself, price adjustment issues, account applications, all of CMC Markets's products, trading problems, funding, withdrawal, security, and complaints.
The CMC customer support team is multilingual, and speaks the language of every country they do business in.
The team responds quickly, responding to 98% of their calls in under 20 seconds, and are open whenever any market they deal in is open. In addition, they offer a wealth of information on their website that covers the most common issues that CMC Markets clients run into. These extensive FAQs may mean you don't have to spend much time on the phone.
If you do need to get a representative on the phone, you can call +44420 7170 8200. You can also email clientmanagement@cmcmarkets.co.uk.
If you have a complaint and the customer service team is unable to resolve it to your satisfaction you can reach out Bundesbank, which is the German regulatory authority, or the Public Arbitration Board of the Deutsche Bundesbank.
Liquidity
One of the most important considerations when attempting to choose a platform is the ease of getting to your money when you need to. That's why it's so important to evaluate the withdrawal and deposit policies for any broker you want to work with.
CMC Markets does not use third-party payment platforms like PayPal or Skrill, which might be a source of frustration for customers who rely heavily on these services. Instead, CMC Markets requires you to fund your account with either a wire transfer, a credit card, or a debit card. Debit and credit cards must be Visa or Master Cards. They don't accept checks or cash deposits, and they don't accept payments from any third-party sources or accounts.
Withdrawals are processed the same day as they are requested, as long as you request them before 2 PM for UK-based withdrawals, or 11 AM for non-UK withdrawals. The account you are withdrawing to must be in your name, and CMC Markets may request proof of identity before processing any withdrawal requests. To speed up the withdrawal process, you should ensure your bank details are on file.
Spreads
CMC Markets offers some of the most attractive spreads in the industry.
CMC Markets is known for keeping their pricing transparent, which allows you to stay on top of your costs at all times.
Regulation
CMC Markets has chosen to do business in countries with some stringent regulatory requirements. They are regulated by the Bundesandstalt in Germany (license #154814) and the Financial Conduct Authority of the United Kingdom (#173730).
All this means that you have recourse if you ever feel that CMC Markets has dealt unfairly with you. In addition, CMC Markets is held to strict laws and requirements that govern their policies and how they do business. All of this should leave you quite confident that your money is safe with them.
Reputation
Despite winning numerous awards and lasting for over 30 years, CMC Markets is struggling with its reputation just a little bit. They have just 4 stars on Trustpilot, a rating that has been gathered across 1,238 reviews as of this writing.
One frustration customers are expressing is that they do charge fees on your account if you don't make any trades. Make sure you understand their fees, terms, and conditions before signing up. For example, there is a dormant account charge of £10 or its equivalent in the currency you're working on. If your account continues to remain inactive they will eventually close your account.
Price adjustments are another pitfall that has tripped some customers up. If you hold an open CFD position with an issuer who announces a subdivision or share consolidation, or makes changes to its capital structure, then CMC Markets makes an adjustment on the shares. You may be debited for a price adjustment, even if you're holding a short position.
You can avoid some of these issues just by avoiding complex products like spread bets and CFDs. These are high-risk products and they're difficult for novice investors to make money on. Try safer Forex pairs or commodities trading first before diving into these products, and make sure you can afford to absorb any losses.
Customers who like CMC Markets say that it's easy to use, and that customer service is supportive. Customers do say that client managers are very willing to answer questions and help out. Many of the clients who are happy with the service have stayed on for years.
Accepted Countries
CMC Markets only operates in a limited number of countries. These are the UK, Canada, Germany, Poland, Norway, Sweden, Denmark, Spain, Italy, and France.
Alternatives
The closest competitors to CMC Markets are eToro, Forex.com, AvaTrade, and Ninja Traders.
Bonuses & Promos
CMC Markets will give you $250 if you introduce a friend to CMC Markets. They'll also give $250 to your friend. They must trade on a CFD account with them, so this may be a difficult bonus to earn. CFDs are some of the hardest products to make a profit on.
Nevertheless, you can refer as many friends as you like, and receive the $250 bonus each time you both meet the terms and conditions.
FAQs
Is CMC Markets a safe, legitimate trading platform?
Yes. Not only is CMC Markets one of the oldest and most well-established companies in the industry, but the company in fact goes out of its way to provide clients with as much safety and security as possible.
First, CMC Markets client money in distinct accounts at reputable banks. Your funds and their funds are kept separate. They also don't lodge your money towards margins with hedging counterparties. Your money will not be used by CMC Markets at any time.
CMC has also taken steps to protect customers in the event that their platform goes bankrupts. Customers will receive their deposits from their separately managed bank accounts, less the administrative costs of distributing and processing the funds.
CMC has also taken steps to protect your information. They use your information to do checks to combat fraud but do not otherwise sell it or expose it. They also use 2-factor authentication to protect your account. They will not work with third party banks or payment processors in order to ensure that every dime of your money gets to you when you choose to withdraw it.
The company itself is listed on the London Stock Exchange. They have multiple offices around the world. You can count on the company to stay put, which is an important consideration when you are attempting to choose any online broker of any kind.
CMC Markets also offers a wide variety of risk-management features. For example, you can set default stop-loss and take-profit orders to minimize your risks. Pay a small premium and you'll receive 100% certainty that your stop-loss orders will be executed at the exact price you set, regardless of any market volatility. If the order does not get triggered then CMC Markets promises to refund your GSLO premium in full.
They also have tools to help customers control slippage. You can specify a boundary price range on your order ticket. If the price at order execution is outside the range, then the order gets rejected and you lose nothing.
Is CMC Markets properly regulated?
Yes. CMC Markets is regulated by Germany and the UK. These are strict regulatory environments. You don't have to worry about this broker operating out of some shadowy country with barely any laws.
What is the minimum deposit at CMC Markets?
There is no minimum deposit at CMC bank. This means that it's a good broker for smaller investors to start with.
It will take some capital to make some money, and if you are operating from a small bankroll you'll want to choose products that are friendlier to smaller trades. Always watch the spread and the fees to ensure that you can make a profit.
Is CMC Markets good for beginners?
Even though they offer a demo account, CMC Markets is not the most beginner-friendly platform out there. While you can trade almost any financial product under the sun on the platform, the vast array of options can be overwhelming for someone who doesn't have a lot of experience yet. In fact, one of the other major complaints that CMC receives is that their interface can be very confusing for someone who isn't used to it.
CMC Markets does offer some online trading guides, but they have not invested in nearly the level of content and education that some of their competitors have. There are a handful of useful videos, and they do offer some news and analysis content, but a beginner could be forgiven for getting very lost very quickly. There are a few webinars to choose from, but they aren't extensive.
Some of this also boils down to the fact that CMC Markets is an older company. The look and feel of their website is slightly outdated and the website itself is a little confusing to navigate, even before you get to the trading platform.
If you are a newcomer to day trading, your best bet is to sign up with a platform that's a bit more beginner friendly. Then if you are interested in taking advantage of CMC's robust product line you can make the switch to their brokerage platform later. Another option would be to seek a thorough education from numerous additional sources before investing any money with CMC Markets. Failing to understand exactly what you are doing at any point could lead to unexpected losses and fees you didn't plan for.
Experienced investors will no doubt find the wide variety of options to be a true delight, as well as the added security features. CMC Markets does seem to be invested in providing customers with tools to help them succeed, but the use of them may not be readily apparent to those who have yet to do their homework.
Does CMC Markets give a bonus?
CMC Markets does not give a deposit bonus. They do offer a referral bonus.
What leverage does CMC Markets offer?
CMC does allow you to trade on a leverage that's capped at a 30:1 ratio. They offer five tiers depending on your overall position per instrument.
Be very clear on whether you can afford to cover your options if you choose to use CMC's leverage options. You can end up owing the broker money, instead of making a profit!
Who owns CMC Markets?
CMC Markets is still owned by its founder and CEO, Baron Peter Andrew Cruddas. He has a long career of working in foreign exchange markets. He is also the founder of the Peter Cruddas Foundation, designed to enable children to succeed as he has succeeded. Cruddas came from a modest background, working his way up from poverty and low-paying jobs to become one of the richest men in London.
Is CMC Markets a market maker?
Yes. This means they do make a profit on your losses. While this does not necessarily mean they are working against you, it is worth taking into account when making decisions about whether you will work with them or not.
How can I deposit funds at CMC Markets?
You can deposit funds via direct deposit, debit card, or credit card only.
Will applying for a CMC Markets accounts impact my credit report?
CMC Markets does a basic identify verification check. This means they ask you for a photo ID and for a selfie. They then do a "soft" credit pull that doesn't show up to lenders who pull your credit file. It will show up when you pull your own credit report, but it shouldn't impact your credit score in any way.