Binomo has been around since 2014, and now has nearly one million traders working with it every day. According to their website, they oversee millions of successful trades every week, though they don't exactly clarify what qualifies as a "successful trade" in their eyes.
Its focus is primarily on small trades and on the trade type known as a "binary option." This means they are offering traders the chance to call whether an asset will be trading higher or lower within a specific time period (also known as call/put options).
Binomo.com has won the FE and IAIR Awards for excellence in global finance and markets. MSN Money calls it a reliable broker. We have not found evidence that they have won any additional awards. They don't even seem to be advertising any on their website: go to binomoblog.com/binomo-awards and as of this writing what you will see is a blank page.
Is Binomo.com right for you? Here's what you need to know.
Account Types Offered
Binomo offers a standard account and a VIP account. VIP accounts add a personal manager who can answer any questions you might have, a series of special offers and bonuses, and strategies and recommendations. VIP accounts also get 10% of their weekly losses back as cash deposited directly into their account.
VIP members also get investment insurance. If your balance ever reaches zero then Binomo will return those funds with real or bonus funds.
VIPs regularly get extra funds for risk-free trades and deposit bonuses of up to 200% on balances.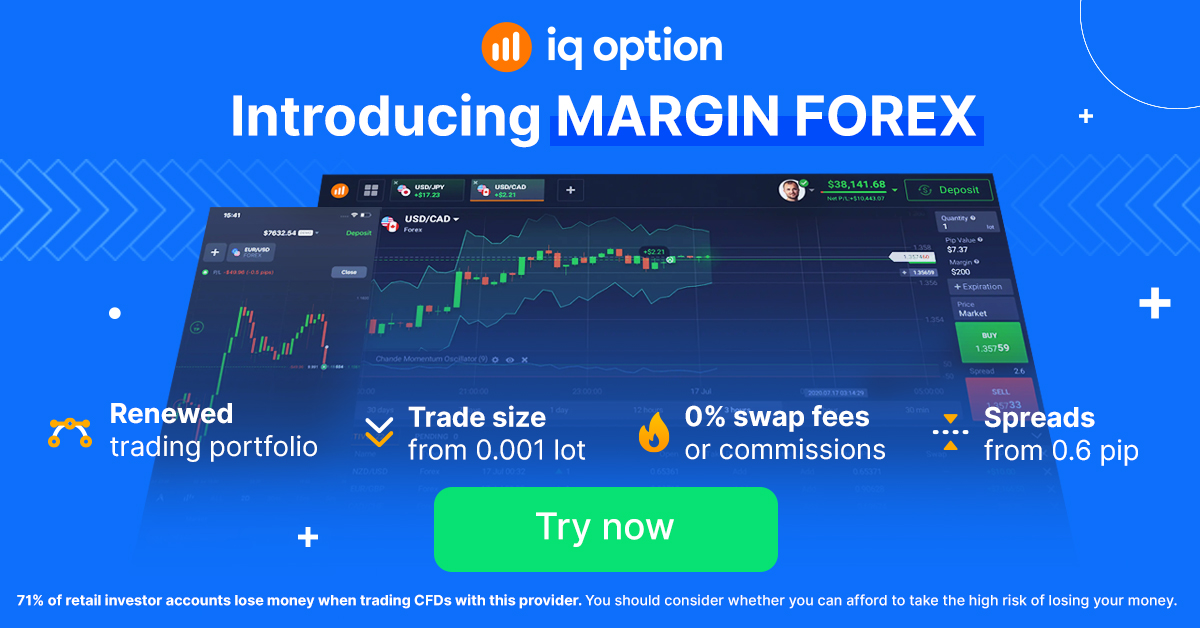 To start a standard account you need just $10. To start a VIP account you'll need $1000, which is still pretty low when compared to competitor VIP accounts.
They used to have a Gold account that sat between the standard and the VIP accounts, but they no longer seem to be advertising that account on their website.
Trade Types Offered
Binomo has a limited array of assets on offer. This includes Forex currency pairs, leading equity CFDs, and indices. There are over 40 different assets for traders to speculate.
They also only offer "high/low" trading contracts, otherwise known as binary options.
This is a speculation method that asks traders to speculate on whether the price of the underlying asset will be higher or lower than it is at the moment you execute the trade. If your prediction is correct you can receive payouts of up to 90%. This is a very simple trade type and that very simplicity does appeal to many traders.
Contracts can be made to last for a matter of minutes if traders wish. The expiry time is extremely important when evaluating whether you will call high or low.
Binomo offers a unique type of trade known as the "non-stop." There are no restrictions regarding the number of trades that can be concluded simultaneously. You can open several positions at the same time and continue trading.
Trading Platforms & Tools
Binomo's trade platform is known for being fast, efficient, and easy to use. It includes a decent array of advanced tools. The Binomo app is especially easy to use, allowing traders to engage with the markets wherever they are. Push notifications are available. The platforms are identical whether you're using them on your mobile phone or on your computer.
You will not be able to use signals or bots as these are against Binomo's policies.
The website itself is spartan, difficult to navigate, and does not appear to have much information on it. News and blog posts are available to provide traders with some help, but for the most part Binomo traders are on their own.
Customer Support
You can reach customer support via email at support@binomo.com. They're also available via Facebook and Twitter, if you prefer to reach out via social media. They respond within 24 hours.
You can also reach support live on the platform.
There is no customer support phone number, which seems to be a weakness. Sometimes you need to get on the phone with a person to have your issue resolved.
Deposits and Withdrawals
Binomo accepts Visa, Mastercard, JCB, American Express, and Union Pay. They don't offer nearly the variety of e-Wallets or banking options that some of their competitors do.
If your profit is twice as much as your initial deposit then Binomo charges no withdrawal fees. If these conditions aren't met then Binomo charges a 10% withdrawal fee.
Spreads, Commissions, and Fees
Binomo charges a small commission whenever a trader makes a profit.
"Binomo is not a platform that will benefit from your losses. The main idea is that Binomo wants all traders to be successful, so charging commissions when a trader has lost makes no sense to the company. Binomo and traders are on the same team."
Binomo doesn't charge any fees for opening or closing an account.
Like most brokers, Binomo charges a $10 inactivity fee. They begin assessing this fee if you leave your account inactive for 30 consecutive days. If you know you're not going to be trading for awhile it may be wiser to just go ahead and close the account.
Regulation
Binomo is regulated by the Financial Commission (FinaCom). This is not a government body of any kind. The Financial Commission describes itself as an "independent self-regulatory organization and external dispute resolution (EDR) body that is dedicated specifically to Forex."
They do dispute resolution and process complaints, and do so faster than government bodies might, but they don't have any authority to punish brokers who engage in underhanded tactics. All they can do is revoke membership, which is pretty weak. They can also put their members on a black list that most people will never see.
They only focus on Forex, which means you may not be covered if you use any of Binomo's other products.
Because Binomo is a "Category A" member of FinaCom, they do offer a Compensation Fund of up to 20,000 EUR per complaint against the broker member. For some clients, this Compensation Fund will not scratch the surface of the capital they put in to their Binomo accounts.
We really prefer to see stronger, government-based regulation out of any broker. For one thing, FinaCom gets its money from the brokers who become members, not from the clients who might be hurt by those brokers. That gives the brokers an undeniable edge in any dispute.
For CFDs, they have sought a certificate for securities trading from the Vanuatu Financial Services Commission (VFSC), one of the weakest regulatory bodies offered by any government.
Reputation
Binomo's reviews are quite mixed. They have a 3.4 star rating on Trustpilot across 197 reviews. 45% of those reviews are "Excellent" whereas 35% of them are bad. Some of their negative reviews do seem to be fake reviews meant to sell other services, but not all of them.
Traders who had trouble with the platform report trouble getting their winnings paid.
"I sent a trade of $80. It won, but I didn't get any profit and they returned my initial balance. I have all the screenshots." -Issam Kadhi
Traders also took massive losses, though whether this was something Binomo did is difficult to say. The nature of binary options is highly risky.
"Very very bad experience. I kept depositing the money and Binomo was just in a hurry to take it. I lost almost 17 Lakhs rupees, which is a very high amount. I would want to receive my amount back. When you contact the support team they say only we have passed the issue to your Manager and will get back to you." -Chowdary Sravani
Those who do like it really like the platform and seem to be traders who specialize in binary options and enjoy them.
"Awesome platform for trading, it has a fast withdrawal system, easy to use platform with many indicators and a good charting system. It also has a tournament section which is very rare in binary options platforms. Free tournaments are also available for beginners which are available daily and for everyone." -Kanchan Kumari
Binomo.com has no major scandals in the news that we could find. This mixed reputation ultimately says that your mileage may vary.
Accepted Countries
Binomo is available in 133 nations around the world. You cannot use Binomo if you are in any of the following nations:
The United States

North Korea

Thailand

Canada

Australia

Malaysia

Austria

Belgium

Bulgaria

Croatia

Czech Republic

Denmark

Estonia

Finland

France

Greece

Hungary

Ireland

Italy

Germany

Latvia

Lithuania

Luxembourg

Malta

The Netherlands

Poland

Portugal

Romania

Slovakia

Slovenia

Spain

Norway

Iceland

Liechtenstein

Sweden

The United Kingdom

Andorra

The Vatican

Monaco

San Marino

Cyprus

Switzerland

Israel

Syria

Singapore

Hong Kong

New Zealand

Iran

Japan

Russia

Belarus
Alternatives
Compare Forex.com for a highly regulated and reputable platform available in the United States. Compare Pepperstone and Vantage FX for two platforms with incredible reputations.
If you are looking for a platform that will let you trade in Binary options you can look at Pocket Option, BinaryCent, Nadex, IQCent, Race Option, and Binary.com, each named one of the Top Binary Options Brokers of 2021 by Observer.com.
Bonuses & Promos
Binomo offers lots of bonuses and promos. There's a 25% welcome bonus on the standard account. The VIP account offers regular bonuses, including a 200% deposit bonus. They also offer regular promotions and tournaments.
Is this a good sign? While it may seem exciting, and like a good deal, it's telling that people are losing so much money with this broker that they can gleefully refund a VIP 10% of their losses. We advise you to take advantage of the bonuses, promos, and contests if you choose to trade there but not to be blinded by them.
FAQs
Is Binomo a safe, legitimate trading platform?
Binomo has some longevity, which is a positive mark in its favor when evaluating its trustworthiness. They also have invested in all the necessary and proper
On the other hand, it's not regulated by any governmental organization. They've joined FinaCom, which just is not strong enough to protect customers at all. That's who will handle any Forex trade. They have also sought a certificate for securities trading from the VFSC, a regulatory body so weak that it only requires brokers to have $2000 in operating capital before they open their doors to the public.
They did recently undergo a Verify My Trade (VMT) audit, a specialized service that certifies the quality of trade execution. VMT "cooperates with the Financial Commission." These audits happen monthly on 5000 executed trades. This really only means that someone considers their trades to be fast enough and their prices accurate enough to ensure customer satisfaction.
They offer very little information on their website, which is not something we like to see when evaluating any broker. It was difficult to even find information on the account types or trading instruments on offer. This seems to be the opposite of a company that operates transparently.
In short, we believe Binomo to be a fairly high risk company to do business with and suggest that traders evaluate other options. The low minimum deposit does not seem to make up for the very real risk factors. We wouldn't go so far as to call it a scam—they have enough happy customers to suggest that they do what they say they do—but neither would we tell you that it's a 100% safe place to do business.
What is Binomo's minimum deposit?
Binomo has one of the lowest minimum deposits on the market, requiring just $10 to get started. Trades start at just $1.
Is Binomo good for beginners?
Binomo's demo account doesn't give you a lot of money to work with, just $1000. Yet if this is close to the actual capital you might be bringing to the table, that's not necessarily a disadvantage. On the other hand, brokers that offer more funds in their demo account leave you more time and room to learn.
That said, the only type of trade Binomo offers is the simplest type: the binary option, where you decide if an asset will trade higher or lower within a set time period. It doesn't take a lot of time to learn the basics of this trading method, though learning how to intelligently evaluate any given asset so that you are trading and not gambling still requires a great deal of time and research.
What we don't like to see, though, when we refer a product as a beginner-friendly one, is a company that doesn't offer a lot of safety nets. The all-but nonexistent regulatory framework this company operates in makes it an "iffy" option for any trader, let alone a beginner who hasn't had time to develop as a trader yet.
We also like to see a variety of educational resources for beginner traders, and we don't find that with Binomo.com. All they seem to offer is a "Glossary of Terms" which doesn't begin to scratch the surface of what a trader would need to know about even the relatively simple art of binary options trading.
The only real advantage for beginners is the simplicity of the trading product and the simplicity of the platform. These are not enough for us to call Binomo a good platform for beginners of any kind.
What leverage does Binomo offer?
Binomo does not offer leveraged trades. It is one of the only platforms in the industry that does not use leverage.
Who owns Binomo?
Binomo is owned by Dolphin Corp, located in St. Vincent and the Grenadines.
Good luck figuring out who the CEO of the company is. It shows up as "Mr. Kelly Binomo," which is obviously not a real name nor a real person. At the very least, the people behind Binomo.com don't seem to want to be very transparent about who they are or what they're doing.
Is Binomo a market maker?
Most of the time when you see low minimum deposits and lots of promotions you are looking at a market maker. Trading against their own customers is usually the only reason why a company like this can afford to offer those kinds of benefits.
They claim they don't do anything of the sort, but some of the choices they have made makes claims by the company seem a little suspect.
Is Binomo right for me?
Choose Binomo at your own risk. While there are traders who have had a good experience with the platform, they seem to have left themselves dozens of ways to wriggle their way out of responsibility should trouble arise. They aren't regulated well enough to protect you and they aren't transparent enough for you to hold any real people accountable should something go wrong.
In addition, if you are a trader who wants any trade type more complex than a call/put option then you will need to look at other options.
Binomo's interface may be sleek and fun, but that doesn't make it someone worth recommending. We strongly suggest that our readers find other places to grow their money.