Available in over 100 countries and trusted by over 60,000 traders, Axi has certainly made a splash in the internet brokerage and Forex industries. It's been around since 2007, and has continued to open branches around the world.
This award-winning platform is even the Official Online Trading Partner of the Manchester CIty Football Club.
Its awards include the 2019 Best MT4 Forex Broker from AtoZmarkets.com, the 2019 Best Forex Broker Europe award from forex-awards.com, the 2019 Best Forex Broker in the Middle East award from forex-awards.com, and the 2020 Best EMEA Region Broker from ADVFN International Financial Awards.
While it has made a name for itself as being a fine option for less experienced traders or traders with smaller bankrolls, it is nevertheless open to larger partners who want to engage in institutional trades.
Is Axi the right trading platform for you? Here's everything you need to know to make an informed decision.
Account Types Offered
Axi offers three account types: the demo account, the personal account, and the institutional account.
Institutional accounts are for professionals doing trades on behalf of clients. They pay a $7 commission on every trade.
For most individual day traders, the standard personal account is going to be the way to go, as no commission is charged.
Opening an account is quick, easy, and self-explanatory.
Trade Types Offered
Axi allows you to engage in Forex trading, Indices trading, commodity trading, precious metals, oil trading, and cryptocurrencies. Axi will also allow you to trade on live spreads.
It is primarily known as a Forex market platform.
Trading Platforms & Tools
Axi uses MetaTrader4 but has modified it to offer Axi-exclusive tools. MT4 is the most popular online trading platform, offering a wealth of tools for beginners, advanced traders, and professional traders alike. You can access Axi's MT4 platform from your PC, Mac, or mobile phone.
The Axi tools include Autochartist, PsyQuation, and MT4 NexGen plugins.
Autochartist automatically scans the market to spot opportunities for you while providing you with insights to help you best take advantage of them.
PsyQuation is free to all clients and is designed to work as a trading coach. This software analyzes trades for you, helps you identify potential mistakes, and gives you tailored alerts, all to help you succeed. It's essentially a machine learning platform that can help you reduce trading mistakes.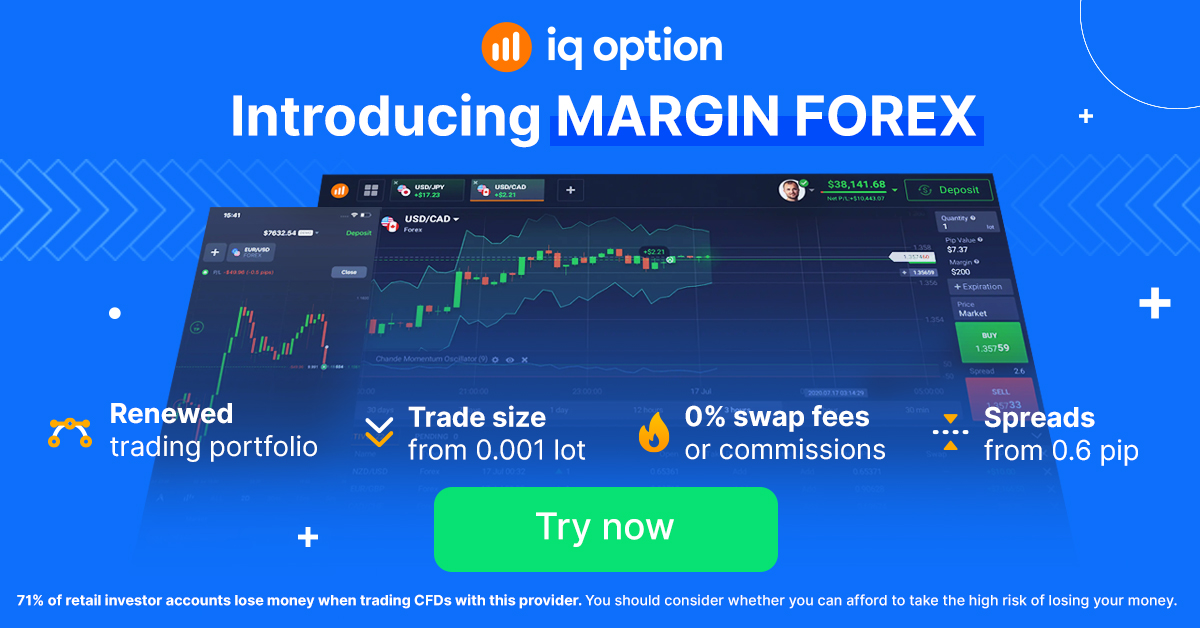 There are a number of NextGen plugins.
Sentiment Indicator allows you to look at the way your fellow day traders are trading so that you can try to take advantage of movements in the markets.
Correlation Trader lets you spot new opportunities and cut down on money management errors.
Alarm Manager lets you get notifications about events on your account and in the market, take automatic actions, and send automatic updates to your followers via Twitter, email, or SMS. It's essentially a personalized automated trading platform.
The Economic Calendar allows you to access a news feed right inside the tool and even build news feeds that are relevant to your trading profiles and strategies. The calendar view gives you the day's biggest market events, and you can set certain alerts and alarms based on a variety of criteria to ensure you never miss an event that's important to you.
There's also the automated trade journal, which is a really nice feature. One of the ways to become a better day trader is to keep track of everything you do and what the results of each of your strategies was. This lets you refine strategies in a scientific fashion and discover what works for you.
These automatic reporting and business intelligence tools will let you do this without having to resort to paper or to Excel, and you won't have to reinvent the wheel to discover the best way to keep track of what you're doing.
Some traders do not like the fact that MT4 is the only option that Axi offers to its customers, and this is regularly cited as a disadvantage of the platform. If you like MT4 it shouldn't be a problem, but this is worth keeping in mind.
Also worth noting: Axi's blog is an excellent tool. They've taken the time to build their library of resources with well-written market analysis posts, educational posts, and news about specific markets that you might trade in. They also offer a wealth of trading strategy articles. Taking the time to go through the entire library will help you become a better trader overall.
Customer Support
Axi's customer support offers both good news sand bad news.
The good news: there are multiple ways to contact Axi, including customer service numbers in 11 countries plus one international number.
These are:
Australia 1300 888 936
China 400 057 9816
Germany 0800 7244085
Hong Kong 800 903 578
Indonesia 0018030164060
Malaysia 1800 81 6529
New Zealand 0800 480 404
Singapore 800 120 6765
Spain 80 060 01 30
Thailand 0018001200664622
UK 0800 018 3306
The International number is +61 2 9965 5830.
You can also start a Live Chat with a customer service representative on the Axi site, or email them at service@axi.com. You can also contact them on WhatsApp.
These support services are all available 24/5. Support is available in 14 languages.
Axi is also active and reachable on social media. They have a Facebook account, a Twitter account, a Telegram account, and a LinkedIn account. They won't discuss sensitive financial info via these forums, but if you need or want to draw attention to an issue in a public way these are solid tools to use.
Now for the bad news. Customer service may be set up to help you with technical issues,  but they're not really set up to handle complaints. Axi offers only 4 ways to make an actual complaint about the service. You can write them at AxiCorp FInancial Services Pty Ltd., Level 10, 90 Arthur St., North Sydney, NSW 2060. You can phone them at either the International customer service line or the Australian one. Or you can email them.
They make it clear they can take up to 30 calendar days to resolve a complaint, but try to do it within 21 days. That's an excessive amount of time to deal with any service complaint.
If you don't like the way they resolve the complaint you can report them to the Australian Financial Complaints Authority or the Financial Disputes Resolution service in New Zealand.
You can see their full complaints handling procedure here.
Liquidity
How easy is it to deposit or withdraw funds with Axi? The accessibility of your money is an important consideration.
Deposits are easy enough. You can use credit cards, debit cards, and wire transfers. In some countries you can use Skrill, POLi, Global Collect, or Neteller. In China you can use China Union Pay.
Withdrawals are fast, with low fees in most cases. Here is the current withdrawal time and fee schedule.
As you can see, Axi offers fee-free withdrawals. They also pride themselves on making the withdrawal process super simple. The only exception is if they find evidence to suggest that you are not making deposits for the purposes of trading.
Axi does reserve the right to place a liquidation order for your open positions if your total equity balance falls below the liquidation level, or below zero, whichever is greater. The liquidation level is set at 50%.
Spreads
Axi spreads are pretty standard. Here are some example spreads on popular pairs.
According to Axi, they incorporate their transaction fees into the bid-offer spread for each product. This means the prices they offer you might not be exactly the same as the underlying market, and may be either wider or narrower depending on what the markets are doing.
Regulation
Paying close attention to who regulates any online trading platform is important, because that tells you a great deal about whether or not the platform is safe.
Axi does hold an Australian Financial Services License, license #318232. Australia has rigorous standards for brokers like Axi and takes many steps to protect consumers, which means you can feel confident about trading with them.
Multiple third-party websites report that they are also regulated by the Financial Conduct Authority, the Dubai Financial Services Authority, and the Financial Services Authority of St. Vincent and the Grenadines. They are not currently displaying license information for these authorities on their primary website.
Reputation
Axi maintains a 4.5 star rating on Trustpilot, a rating that is based on over 700 trader reviews. They're known for their honesty, the platform's user-friendliness, and for incredible customer service. Axi does respond to negative reviews and tries to make the issue right with the customer.
Here's one of their reviews.
"One of the best customer services I've ever dealt with!!! As a beginner in this market, I was so scared and frustrated about the whole experience, that in almost every move I would contact customer service or the account manager. I was simply surprised of how good they are in providing answers and help." -Mouhab Nabil
Axi has also proven themselves through their longevity. They've continued to open offices and are actively hiring, which means this is not a platform that is just going to up and disappear into the night.
Within the industry it has a solid reputation, which means you can feel pretty safe about doing business with them.
Accepted Countries
Traders may use Axi in the following nations:
Australia
Thailand
Canada
The UK
South Africa
Hong Kong
India
France
Germany
Norway
Sweden
Italy
Denmark
The United Arab Emirates
Saudi Arabia
Kuwait
Luxembourg
Qatar
Axi is unavailable in these countries:
The US
Japan
Singapore
Columbia
Iraq
Iran
Alternatives
Forex.com is pretty similar to Axi if you don't like what you see with this broker. AvaTrade is another platform that offers many of the same sorts of features.
Bonuses & Promos
As of this writing, Axi is choosing not to offer bonuses or promotions for signing up with them. This might explain why they remain a smaller platform than some of their competitors.
FAQs
Is Axi a safe, legitimate trading platform?
Absolutely. They are well-regulated, have an outstanding reputation among users, and have been around long enough to prove themselves legitimate. They started as a 2-person operation in 2007 and have grown into a Global Top 10 broker.
Axi insures your funds with Automatic Client Money Insurance of up to $1 million.
In addition, they've invested a great deal of money into their cybersecurity measures, which means their data is tightly encrypted. They double-check that all deposits and withdrawals match the name on your credit card. Your personal information and money should be perfectly safe with them.
Axi even operates a client qualification policy for Australian residents in accordance with national law.
All clients must demonstrate they understand the products they're trading and have adequate knowledge of financial markets before they start trading. If you live in Australia you will be asked to complete a trading course. Meeting this requirement means Axi is even safer, as it is not preying on traders who don't know what they're doing.
Is Axi properly regulated?
Yes. Axi is overseen by Australia's laws and its regulatory body, the AFSL. AFSL has tough, tight regulations for brokers like Axi. You can also call upon the AFSL to help navigate disputes and complaints with the broker if it becomes necessary to do so.
What is Axi's minimum deposit?
One of the most attractive features of Axi for new traders and traders who are operating with limited funds is the fact that they do not use a minimum deposit. You can start with $1 if you want to.
Is Axi good for beginners?
Axi has a number of nice features to help support beginners in their trading journeys.
Like most online brokers they offer a demo account that lets traders learn the platform and test out strategies.
They've also begun building an extensive library of resources. They offer an entire suite of free classes designed to get you started, and these are available in 24 different languages. Experienced, successful traders created each one of these courses.
There are video tutorials to help you learn the Axi interface, and a series of advanced webinars that you can register for and watch on-demand. They offer multiple free ebooks to help traders refine their strategy.
If you're entirely new to Forex you can take advantage of their 5-part Forex Basics course. This class teaches users how FX works, trading tools and strategies, essential indicators and technical analysis techniques, and more. Given the world of day trading and FX trading can be absolutely labyrinthine to beginners these resources are invaluable.
One of the major criticisms of Axi is that it is, in fact, a little too beginner friendly. According to DailyForex.com, "AxiTrader offers new retail traders plenty of opportunities to start their first trading account, but more advanced traders will run into limits rather fast."
Does Axi give a bonus?
It looks like Axi has not given out bonuses for many years, and it's unlikely that they are going to start now. Instead, they've invested in tools that can help traders be more successful with their own capital.
What leverage does Axi offer?
Leverage levels can be set according to your own preferences, as long as they are within the boundaries of Australian law. The platform will let you set a leverage ratio of up to 400:1. If you are in Europe you'll be bound by European leverage restrictions, which are considerably lower.
In addition, the amount of leverage offered can shift from product to product. For example, if you want to trade a commodity like gold, silver, oil, or coffee then these products only offer 10:1 leverage. Indices are offered at 30:1 leverage.
Remember, if you trade with leverage you could end up owing Axi money. The Forex and cryptocurrency markets are both very volatile, and any market can be subject to unexpected shifts. Be sure you can cover your losses before you take advantage of leverage! That said, Axi does offer negative balance protection.
Who owns Axi?
AxiCorp owns Axi. It's a private company headquartered in Sydney, Australia. Its CEO is Rajesh Yohannan, an executive with expertise in eCommerce, mobile banking, and eServicing, as well as call center management, telesales, and operations across a broad spectrum of financial products. Prior to joining AxiCorp he was the CEO at OANDA, a Forex company operating out of Singapore. He began his career working at Citibank.
Is Axi a market maker?
Axi is both a broker and a market maker. That means it will directly benefit from trader losses whenever it acts as the counterparty. This is not necessarily a major disadvantage. They offer lower prices on trades than some of their competitors, and their position as a market maker is one reason why they're able to do that.
How can I deposit funds at Axi?
You can use credit cards, debit cards, and wire transfers, as well as several online payment services like Skrill.
Can I transfer to Axi from another broker?
Axi has made it exceptionally easy to transfer your account from your current broker to an Axi account. They have a simple Broker Transfer form that you can print, scan, and send to them via email, as well as to your current broker's support desk.