Here's the ultimate guideline on stock trading for beginners. We will also show you how to trade stocks as a beginner. Stock trading is more complicated than you think. It would help if you understood that not everyone buys and sell stocks as a stock trader. There are differences between investors and traders. It depends on how frequently they are entering the trading market.
The trading industry is growing faster than before, and people are getting interested in earning profits from simple trading. However, if you want to earn money by buying and selling stocks, you must first understand the market.
You cannot be a successful trader or investor without knowing the market or understanding how stock prices move or change. We will walk you through the most actionable guideline that will make your trading journey more profitable than you may think of. Without further due, let's go through our guidelines on stock trading for beginners.
What is a Stock Trading?
In the stock market, stock prices are frequently changing. Sometimes within an hour, there can be several price changes come up. In this way, you will find different types of traders, such as short-term traders, who can trade multiple times in a day. On the other hand, long-term traders invest their money strategically for a longer period.
Short-term traders buy stocks, and when the price fluctuates in the upward direction, they can sell their stocks and earn profit from that fluctuation of the prices. It can happen within a minute, and they can make money from their trading. Let's check out the types of stock trading.
Types of Stock Trading
We will discuss two primary types of stock trading. You should know and understand them carefully, and it will help you decide what kind of trading you want to enter to buy or sell your stocks. We are including everything in our stock trading for beginners' guidelines. So that you can learn everything you should know before you start your stock trading journey. Let's check them out first.
Active Trading
Active trading is a sophisticated trading strategy that allows traders to buy/sell their stocks based on the trading market's timing. In this strategy, traders try to take advantage of short-term events in the market's active hours. We all know that in the stock trading market, prices are changing at every moment.
Traders invest their money and analyze price movement possibilities to profit from it in the coming weeks or months. Mostly, traders in active trading buy more than 10 shares in a month and stay low for a couple of weeks, even a month, to profit from those stocks.
Day Trading
Day trading, also known as intraday trading, is a super short-term trading strategy where traders buy and sell their stock shares within the daytime. Day traders are trading based on market movements and their experience. In day trading, you are not going to get enough time to think or analyze any instrument.
You will only get the movement in a minute or a few, and you must decide to buy or sell the product within the shortest possible time. Day trading needs lots of patience to jump into the trade on time when your instinct and facts say it is profitable. However, expert recommendations are the best thing you should get help from.
Check our guidelines on stock day trading for additional information.
How to Trade Stocks: Step by Step Guide
It is essential for everyone interested in trading in stock shares or any other instrument. Before you enter the trading industry, you must have to learn and understand how to trade stocks. We have designed a step-by-step guide to learn how to trade stocks in this industry. Without further due, let's check those steps and become a complete professional trader.
Step 01: Open a Brokerage Account
Are you finally trying to start your stock trading? If your answer is yes, then the first thing you must do is that opening an account on a reputed brokerage. It will allow you to finance an account to keep your investment and spend to buy stocks or receive money from selling those stocks.
Remember one thing that you must always open an account on any reputed company and reviewed it well. You should go for fact-checking and learn about the company, whether the broker is regulated or not. Are there enough opportunities to make more profits? Choose the best stock trading broker for you where you can trade like a professional.
Step 02: Type of Investment You Want to Invest
Now, choosing a broker that has multiple opportunities is a vital take over that you can do. However, the next decision you have to make is what kind of investment you are interested in. Several stock types are available where you can invest, such as individual stocks, options stocks, commission-free ETFs, or you want to trade-in based on the current market movements.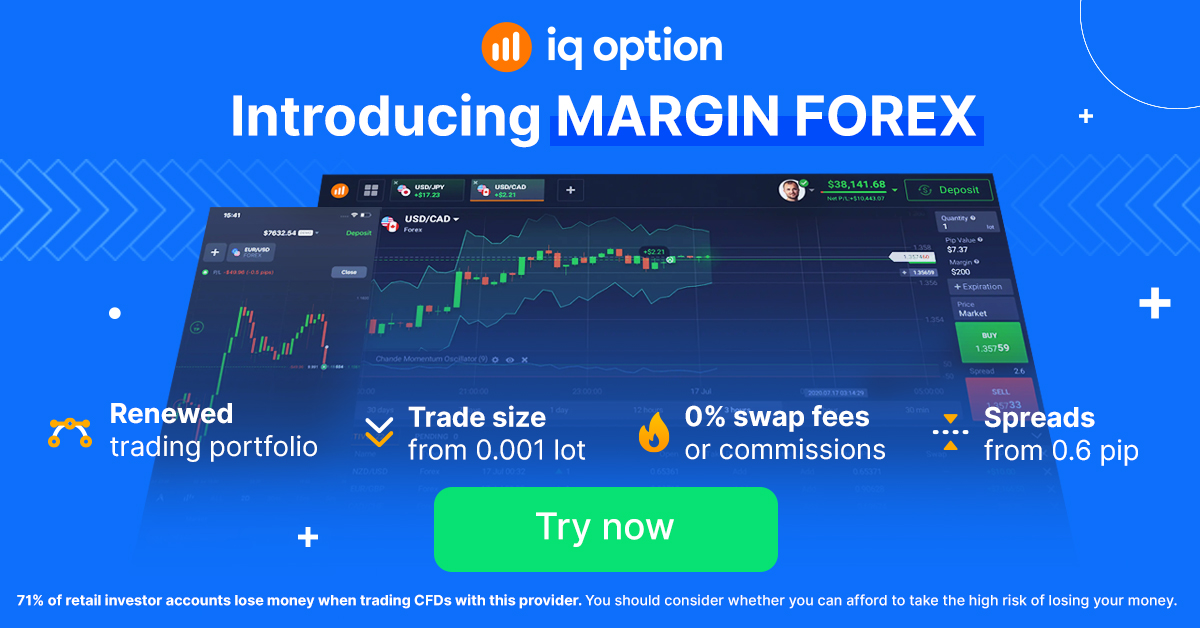 Each one of them needs enough understanding and learning new things about them. It would be best if you acknowledged that the market is evolving each moment we are crossing over. You are investing your hard-earned money to make some profit, so you need to be very careful while purchasing or selling any stocks. You must consider checking on the best stocks to invest in, and if you can do it, you can achieve a decent profit.
Step 03: Decide Your Budget for Stock Trading
Budgeting your stock trading is an essential thing that most people miss to consider. Beginner traders often try to make more profit quickly within the shortest time, but the real picture is different. You should only invest in spare money that has less effect on your life if you lose it.
Do not worry. It is just a consideration because 90% of traders fail to profit and lose their investment. There is no way you will be a rich person overnight by buying and selling stock shares. The market does not work that way; instead, it needs many hours to analyze, learn, and understand it. Here are some tips that you must consider before you budget your trading.
Budget only 10% to 15% of your monthly earning in buying stocks
Your investment amount should be as much as you can afford to lose
Do not invest money that is allocated for your down-payment or tuition fees
Do not use your savings that are for emergencies
Check our article on stock trading tips
Step 04: Learn How to Manage Market and Limit orders
After opening your account on your preferred broker and placing your trading budget, you must learn to manage the market and limit orders. It would be best if you know everything related to different instruments. Managing the market and limiting your orders will be nice if you have chosen the best broker. They will give you several options for trading or placing orders for buying stocks.
Here are two primary types of orders you may consider learning. Let's get to know them first,
Market Order
Market order works like its name, which means the trader must buy or sell their stocks as soon as possible the market reaches the best available price.
Limit Order
Limiting orders for your stocks can be explained as limiting the trade at a targeted predefined level. The control will be in your hand. You can set the buy price as the money you want to invest, and the system will go through your limit and only place the order if the price is below or the same. It will not cross the limit to buy any stock, that is for sure. Your investment is safe with the strategy because you have control over your purchase.
Step 05: Practice on Demo Account
Almost every stock trading broker is providing a free demo or practice account for their users. If you want to get one, just signup on to the software platform, and you will access it. Practicing a stock strategy for trading on a demo account is the best option any trader may perform.
Read Our Guideline on Best Stock Trading Platforms
You will get a virtual account with a decent amount of virtual currency on the software platform. Remember, the money you get on your account is virtual and of no use but trading on the platform for practicing and learning.
You can use the practice account like the live market. However, use all of your strategies, analysis, expert recommendations when you trade on the platform. Try to learn all of those instruments you want to trade on to apply them while trading by investing real money.
Step 06: Analyze the Return Against a Proper Benchmark
Whether you are an active trader or a day trader, you need to consider the fact we will discuss now. Our stock trading experts are advising beginner traders to follow their recommendations to achieve the profit they desire.
In stock trading, buying stocks' ultimate goal is to get a profitable position ahead of the benchmark index. Regardless of the type of index you are in, it can be a poos 500 or any standard index though both of them are widely used to proxy "the market."
Try to follow the movement of the companies or businesses that you want to buy stocks for. Indeed, you are not going to keep your investment for a long time in the hope of gaining profit. Not all stocks are beneficial for you. To make every penny you invest, you need to analyze stocks before you buy them.
Benchmarking your return from the investment you make is essential to learn and understand. Sometimes experienced traders also make mistakes, so you need to think about how important it is to ensure you are ahead of the index benchmark.
The price of the stocks is regardless because it depends on the budget. Everybody cannot always invest the necessary money, but you can profit from the smaller indexes or cheap stocks. Try to be tricky and careful when buying any stock. Understand the potential of the stocks because they can return with a massive profit.
Step 07: Build Your Own Perspective for Your Trades
Stock trading is all about your knowledge and the capability of understanding different trading signals. You have to act a lot faster to get on to the right and profit-making track. Going for some stocks just because you saw someone buy or read some news will not always return profits.
On the other hand, it will be best for you if you can learn how to develop your own trading strategy by analyzing all the factors. Only then can you trade whatever stocks you wish. You no longer need to follow anyone to check which stocks are performing the best because you can find them yourself from your analysis.
You will understand which stocks to trade and which stocks you should avoid. If you learn to trade according to your own perspective, you do not have to worry about "how to find stocks" to buy because you will get it yourself.
FAQs: Stock Trading for Beginners
Many interested people are often asking questions about stock trading. We understand their eagerness to learn and get information about it. However, it is difficult for us to answer all questions individually. To avoid the hassle, we have come up with the best solution there could be.
We have developed a dedicated stock trading QnA section. Our experts have answered all the questions we have received from our visitors and other interested people. Without further due, let's check them out. We hope you will get answers to the questions that you asked or trying to know.
Which Stock Trading Site is Best for Beginners?
Can I Trade Stocks By Myself?
Yes, you can trade stocks by yourself. All you need is to open an account on any respective and reputed broker trading platform. After that, you need to connect your bank account with the brokerage account to make the deposit.
Once you have deposited your money, you are done. Now you can buy or sell any stocks you want as long as your budget meets the stock price. Never go big in the beginning. Go slow and steady while you trade stocks.
What is the Right Stock Trading Strategy for Beginners?
Practicing on a free demo account to learn and understand the market is the best strategy for beginners. After gathering enough knowledge for stock trading, they can start real trading by investing a little amount. Never invest any amount you cannot afford to lose because the stock market can move anytime, and you can lose your money.
Beginner traders should start with a small amount. They can invest more money when they gain expertise in stock trading. Another expert recommendation is that you never invest more than 10% of your portfolio. This way, you will be safe and play like an expert trader.
You must never invest the money you kept for your wages, or tuition fees, to pay your debt. You can lose all money in trading and fall into grave danger. So to avoid it, practice more and more, then start trading.
How Much Money Do I Need to Start Stock Trading?
Well, the amount depends on the stock price and the requirement of the broker. However, you must go for the broker who charges fewer fees and requires less to start trading than other brokers.
Sometimes you will face a situation like this, some stock shares seem to bring profit if you buy them, but the price is too high for your budget. All you need is to wait for the right time and the right stock. If you have patience, you will surely get your chance.
Can Stock Trading Make You Rich?
Yes, stock trading can make you rich if you have patience. Stock trading is much trickier than people think because you need hours of analysis, observation of market movement, enriched with the latest information, etc.
The last most important thing you need to do to be rich by trading, and the thing is "never stop learning." If you can do it, then with expert help, you will surely get a chance to be rich. Build your own strategy to buy or sell your stock shares that returns with the maximum profit.
Finishing Words: Stock Trading
We hope you have read it carefully at the end of our discussion on the step-by-step guide on how stock trading works and how you can profit from it. Our expert traders have spent hours building this guideline for you so you can understand everything.
We have discussed all of the necessary things that are needed to be a professional trader. Now all you need is to practice and start learning. Remember, you should never stop learning because the market never stops.
It will be best for you to read the trading journal regularly to get the latest trends and information to keep yourself updated. If you follow our expert brief on stock trading, your trading experience will be enriched with the best trading strategies. We hope our step-by-step guide on stock trading for beginners will help you improve your trading journey massively.