QTUM (pronounced Quantum) has turned many heads in the Cryptocurrency space. The QTUM Foundation is registered in Singapore. It is a global project with a team located in Asia, America, Africa, and Europe. Its growing popularity is its USP, which provides Ethereum's EVM with the secure UTXO model of Bitcoin.
If you have heard about Quantum Cryptocurrency and want to buy Quantum, then you have come to the right place.
This guide will explain what is QTUM coin, how to buy QTUM by presenting a selection of brokers offering this Cryptocurrency. You will also find a lot of information on the specificities and advantages of Quantum.
QTUM History
The QTUM or Quantum was founded in 2016 by its inventor Patrick Dai. During the last few years, it has gradually become one of the best investments in the world. Thanks to a market capitalization, it has managed over time even to exceed 13 billion dollars in the USA.
During 20118 December, the QTUM managed to reach an all-time high of 100.22 US dollars. It actually went from 12 dollars to 70 dollars in just a few days. At the time of writing, the price has settled at 2.62US dollars.
What Is QTUM and How Does It Work?
QTUM does not represent a real currency. It is, in fact, a specific blockchain technology. QTUM is, in fact, able to produce smart contracts just like Ethereum does.
Consequently, QTUM stands halfway between Ethereum's "smart contracts" and the stability of the Bitcoin blockchain. Thanks to this feature, QTUM will allow increasing interoperability regarding the application of smart contracts for institutional purposes.
One of the Qtum cryptocurrency's main objectives is to create a varied set of products and services. The servicesmean those that can fill the void that is currently present in the blockchain sector. The Quantum is something all companies and Cryptocurrencies fans have always wanted in the past.
QTUM Main Features
Inflation: 1%;
Block size: 2MB;
Total coin supply: 100 million;
Time to generate block: 120 seconds;
QTUM: The Quantum Network
The Quantum is essentially an open-source project created and managed by The Foundation QTUM. It is a large organization of blockchain developers, professionals, and experts within the internet world.
One of the main ideas of Quantum is that it is a real incubator of blockchain technologies. It was designed to create a network of applications for use in the real world. It is a system created essentially to build a network of business applications for the real world over time.
Bitcoin's underlying technology is inspired by the fundamentals of Ethereum smart contracts and the Bitcoin blockchain. Therefore, a mix of these basic concepts in an extremely advanced and wise way to generate a very interesting service.
In Smart Contracts invented by the Ethereum platform, they were created by QTUM technology called UTXO. Nodes use it to validate and match database transactions.
Furthermore, the proof of stake consensus allows guaranteeing fast and secure transactions within the entire network.Therefore, through the security and versatility of Ethereum and the reliability of Bitcoin, there is a good possibility for the Blockchain.
QTUM mixes Bitcoin Core technology and network with a compatible version of the Ethereum Virtual Machine (EVM). Therefore, QTUM Cryptocurrency combines the reliability of Bitcoin with the infinite possibilities provided by smart contracts.
The QTUM is, as stated earlier, extremely similar to the Ethereum project. Users can then create their tokens, running various features and contracts fully automatically, within a stable and well-functioning environment.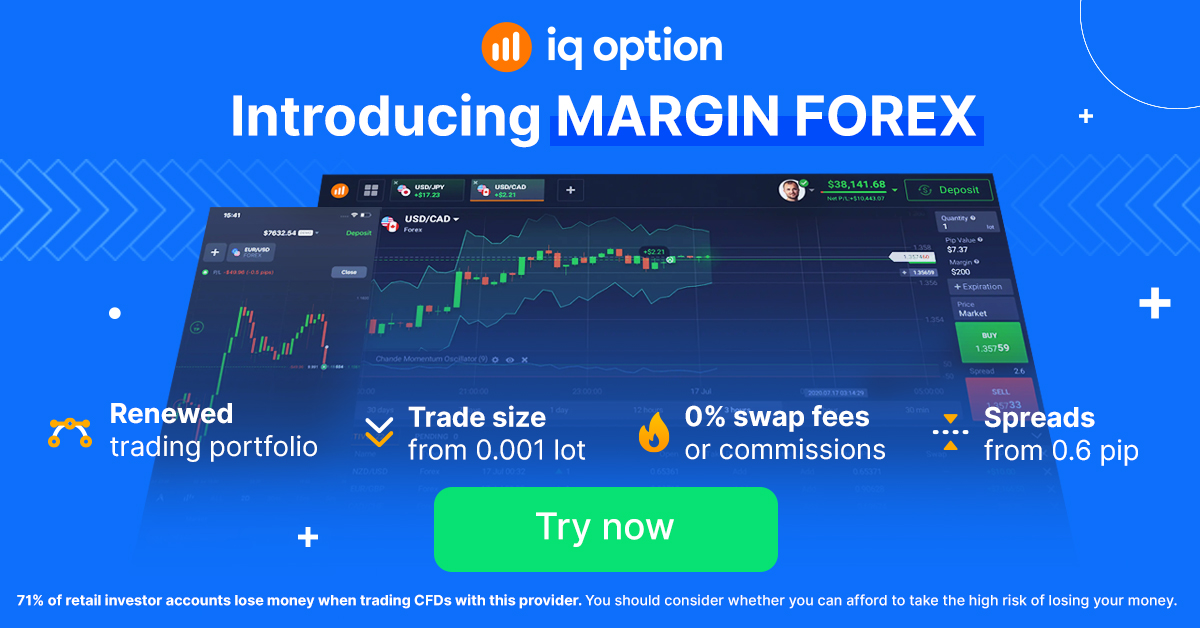 Therefore, thanks to these technologies, the Qtum can be considered an extremely valid library of smart contracts instantly.
How and Where to Buy QTUM Easily?
If you have an investment plan to buy Quantum without complications, follow the next steps
Open an account with any of the following platforms
Deposit funds into your account
Search for "QTUM" in the search bar
Click on "Invest"
Specify the amount, Leverage, Stop Loss, and Take Profit and click on "Open position."
In this section, we will introduce you to 3 online brokers and cryptocurrency platforms to buy QTUM.
Capital.com: trade QTUM cryptocurrency in CFDs
Capital.com is an online broker regulated by FCA and Cysec, and which was created in 2016. It has quickly established itself as a major Forex trading intermediary in the world.It also displays a wide choice of cryptocurrencies, including QTUM.  The broker's trading platform is pleasant and easy to learn and has attracted 788,000 clients worldwide.
Capital.com is also characterized by easy to use the software. It also offers a mobile trading app for trading QTUM wherever you are. Another advantage of this broker is that it does not require any minimum amount to open an account.
Headquarters: Cyprus
Authorized by AMF: No
Regulation: Cysec and FCA
Trading Fees: Free Cryptocurrency CFD Trading
Purchase limit: No minimum or maximum limit
CoinBase
It was founded in June 2012 in the United States by Brian Armstrong and Fred Ehrsam.The cryptocurrency exchange platform Coinbase allows you to buy QTUM, but also thousands of other cryptocurrencies. It is undoubtedly on this platform that we find the greatest diversity of different crypto-currencies.
Deposits made to your Coinbase account are free, but there is a charge for each buys or sell transaction. This can be either a fixed fee or a variable percentage depending on your country and payment type (between 1.49% and 3.99%).
Headquarters: San Francisco in the United States
Authorized by AMF: No
Regulation: Licenses in several US jurisdictions
Trading fees:
Spread of nearly 0.5% on the market price
Trading fees vary depending on the size of the position
Purchase limit:
2 € minimum purchase QTUM
Only 25 € is enough to start buying Quantum on the platform
Binance
Binance is an exchange platform that emerged in 2017 and quickly became one of the biggest players in the cryptocurrency industry. Indeed, it often tops the rankings in terms of 24-hour transaction volume.
Investors who use Binance appreciate the ability to choose between two different trading options: basic vs. advanced. The first is more suitable for novice investors who favor a simple and clear environment.The second will be more ideal for experts keen on technical analysis.
Binance offers an extensive choice of cryptocurrencies, including the most recently such as QTUM.
Headquarters: Malta
Authorized by AMF: No
Regulation: none
Trading fees:
Classic commission of 0.1% on each transaction
Possibility of a 50% reduction with Binance coin (BnB)
Variable trading fees depending on the total trading volume
Purchase limit: the more information you provide, the more your account will be able to process large amounts.
Mining QTUM: How to Stake QTUM?
Anyone interested in passive income, not speculation, will find a smart solution in asset staking.
Today, many players in the blockchain industry, including Ethereum, are planning to switch to this type of technology. QTUM is already adapting this technology instead of mining. There is no more QTUM mining; it's staking.
The way QTUM staking (proof of stake) works is based on a concept as old as the world: compound interest.This system requires no specific skills, speculation being optional. This will prevent some people from being plucked in financial markets such as Forex and cryptos by high-frequency robots.
The staking of QTUM has two fundamental requirements:
Running a QTUM Full node: Unlike any PoW system, QTUM doesn't need any mining machine. A simple computer can do it.
Having QTUM in a wallet for use: The amount doesn't have any limit. But remember, the more QTUM available, the more possibility of staking available.
When the miner's wallet weight is significant that it can comprise the total network's weight, he has a higher chance of being selected. Here, the miner's wallet weight refers to the amount he is staking. And being selected means selection for producing blocks.
Now, if he is selected for the production of blocks, he will get rewarded with QTUMs. But you need to remember that if the miner intends to stake a larger number of QTUMs, the transaction should be in parts. Several transactions create more chances of being selected to produce a block.
QTUM Wallet: Which One is the Best?
A QTUM wallet is a secure digital wallet used to store, send, and receive QTUM currency. Like most of the other coins, QTUMhas an official wallet and some recommended third party wallets.
In order to use any Cryptocurrency, you need to use a cryptographic wallet.Inside your wallet, there will be two different keys: one public and the other private.
The public key is used when receiving money. In fact, during a transaction, this key is sent to the sender. The latter, after receiving the key, will be able to make the payment in Cryptocurrency. The private key, on the other hand, must never be disclosed to anyone!
Using a wallet is quite simple; in fact, once opened, you can decide whether to send or receive money.
Here are some of the best QTUM wallets:
Online wallet: QTUM wallet
Just like a good Crypto, QTUM has its own wallet. It is compatible with some other form of Cryptocurrencies also. It has a mobile app for use on the go, both Android and iOS. Also, it runs on Windows and Mac.
Software wallet:
CoinBase: This website allows you to buy, sell, and deposit QTUM, Bitcoin, Ethereum, and Litecoin. Registration is simple and can be done in minutes.
It will be possible to buy Cryptocurrency directly from their site using a credit card or bank account. Coinbase is certainly one of the most famous cryptocurrency exchanges in the world.
Spectrocoin.com: with SpectroCoin, you can manage transactions on almost any Cryptocurrency based on the blockchain system. 99% of funds are kept offline, protected from any cyber-attack, and transactions are immediate.
The app for Android and iOS allows you to bring negotiations to mobile in total safety. Spectrocoin also offers a very established exchange system and a branded prepaid card.
Hardware Wallet
Ledger NANO X: The Ledger Nano X is certainly the best cryptocurrency hardware wallet in terms of use, security, size, and reliability.
With its 34 grams of weight, it is extremely easy to carry. The heart of the device is once again the BOLOS operating system that Ledger updates with great regularity.
However, the additions compared to the previous models are not many. But considering all the options currently available on the market, this is the recommended choice.
Trezor: Trezor is great hardware to store your QTUMs on. When not connected to an online device, it behaves like a normal deep-cold wallet.
The Trezor wallet is constantly updated, and multiple versions have been presented over time. Once connected to a device with network access, Trezor ensures maximum security.
Why Invest in Quantum?
Several factors are driving the value of QTUM cryptocurrency and its market capitalization upward, including:
Transparency: The QTUM blog posts weekly community and development updates. Details of an ICO, Vevue, which was to take place on their platform, were also released. This transparency helps build trust, which in turn increases value.
Compatibility: As the Ethereum virtual machine is used, Ethereum contracts can also run on QTUM, requiring minor modifications.
No mining: Thanks to PoS, there isn't any mining software or pool.
No master nodes: There are no master nodes. Anyone with tokens can run a node, create a new blockchain, and receive block rewards.
Regulatory Compliance: QTUM enlisted PwC advisors to help them comply with regulations and keep their accounts. This will allow them to be in a strong position to enter into commercially smart contracts.
Speed ​​of Transactions: QTUM promises 60 to 70 transactions per second (TPS) for the mainnet, more than double that of Ethereum.
Volatility: High levels of volatility come with significant risk. But they also ensure the potential for financial rewards for the trader in the short term.
All these factors can therefore lead to a substantial growth of Quantum in the near future.
The Challenges of QTUM
Of course, QTUM isn't the only blockchain developer looking to break into the traditional business world.It is uncertain how many providers will be able to find a seat at this table. QTUM is new and overdue and may need results fast enough to win over corporate users.
Getting computer programmers to develop custom oracles that enable smart contracts' efficient use is a major hurdle to overcome.
Also, there is a discordant note on the QTUM website. English words cut out inappropriately, ignoring the spelling rules, and making the whole site very difficult to read.
Although poor English grammar is a hallmark of the Cryptocurrency industry, the QTUM website is on a whole other level. In the business world where "perception is reality," this oddity could create a perception of incompetence.
FAQ
Is QTUM a good investment?
Any investment is risky. As a result, it is difficult to predict the evolution of Cryptocurrencies. However, some information does show that Quantum presents itself as an interesting investment opportunity in the short and medium-term. Not only is its trading volume quite impressive, but it is gaining more and more popularity among cryptocurrency traders.
How do I buy QTUM?
It's simple! All you need to do is open an account on a trading platform and then credit your account. Once your account is validated, you can then place your first purchase order on the Quantum. You can then buy tokens (cryptocurrency coins). Or you can go through an online broker offering cryptocurrency trading via Contract For Difference (CFD).
Will QTUM go up?
Yes. Several predictions show that the price of QTUM will go rise: from 2.62 $ to 3.88 $ over the years.
Can quantum computers break Blockchain?
No, quantum computers will not break Blockchain. It is illegal, and by doing this, the culprits will create problems for themselves. But quantum computers can indeed make some changes in fundamental cryptography.
Conclusion
Quantum, or QTUM, is, therefore, a particularly innovative cryptocurrency.It is getting more and more popular in the world, after having successfully started on the Asian continent.
The technical use of this Cryptocurrency mainly concerns professionals.However, it is also possible to simply speculate on variations in its value in the short term. You can do so by practicing day-trading and scalping.
However, for this, buying "really" QTUM through a cryptocurrency exchange is an inconvenient, expensive, and slow method.If you want to bet on the potential of QTUM, you should give preference to CFDs indexed to QTUM.