As the first cryptocurrency to ever exists, Bitcoin has made considerable progress. Earlier, people could hardly think of cashing out hundreds of dollars in cash. But it is now possible to transact digital currency worth millions of US dollars. In this case, the important thing is to know how to cash out large amounts of Bitcoin. So, you can enjoy trading Bitcoin and use it to buy everything from groceries to designer dresses.
For your information, there are two most-used ways of cashing out Bitcoin. It is possible either by using a third-party broker exchange or by a peer-to-peer platform. In addition, there are some other options available for Bitcoin users.
In this article, we'll try to shed some light on the details of these options. Besides, people with a whole lot of crypto have to consider many things before making the conversion. So, this article will also focus on what to take into account.
So, let's get started!
How to Cash Out Large Amounts of Bitcoin? (Best Possible Options)
There are a plethora of ways to enable the Bitcoin cash-out process. You will use which way you will use depending on your personal preference and the number of transactions you want to make. Not all methods are suitable for large amounts of transactions.
Below we'll run through a few effective options to help you make the movements. But, first, let's look at the significant cashing out ways of the crypto world. After that, you'll certainly get a clear idea about how to cash out millions in Bitcoin.
OTC (Over-The-Counter) Exchange
An OTC exchange or OTC broker is a popular option for cashing out Bitcoin in a large amount. It denotes the individuals or companies that deal with withdrawals and transactions of Bitcoin. 
Similar kinds of buyers and sellers with matching criteria get connected for Bitcoin transactions. It is a better option for crypto whales for another reason. This service does not make the sales public. Thus, it will not affect the market.
One of the advantages of using an OTC broker is the buyers can negotiate while buying fiat currency. Thus, your exchange price doesn't increase while converting. Another benefit of using OTC desks is the transaction fees are negligible.
This is because the transaction happens between two parties. Still, you should check the fees before making a transaction. It is worth mentioning that OTC brokers are the anonymous option for cashing out large amounts of Bitcoin.
Kraken
Kraken is a popular crypto exchange platform with dedicated OTC services. It processes most of the Bitcoin to Euro. Also, it supports other currencies like CAD, USD, JPY, etc. However, you can withdraw the fiat currency to your local account.
Coinbase
Coinbase is widely used for selling Bitcoin and convert it to fiat currency. In addition, this cryptocurrency exchange platform is famous for withdrawals and deposits. To withdraw Bitcoin, you have to connect your local bank account to your Coinbase account.
Coinbase is mainly used for transactions of smaller amounts. However, you can use it for larger amounts by upgrading your Coinbase account to Coinbase Pro. There is a limitation on withdrawals of cryptocurrency and fiat currency.
You can withdraw up to $50,000 per day with your Coinbase Pro account. The limitation depends on the verification level of an account. So, it means the service varies for different users.
Above all, Coinbase charges an initial transfer fee for cashing out cryptocurrency. It depends on how much you want to withdraw and on the current spread. You can see how much is charged in fiat currency before the transaction happens. Still, it is wise to check the withdrawal fees beforehand.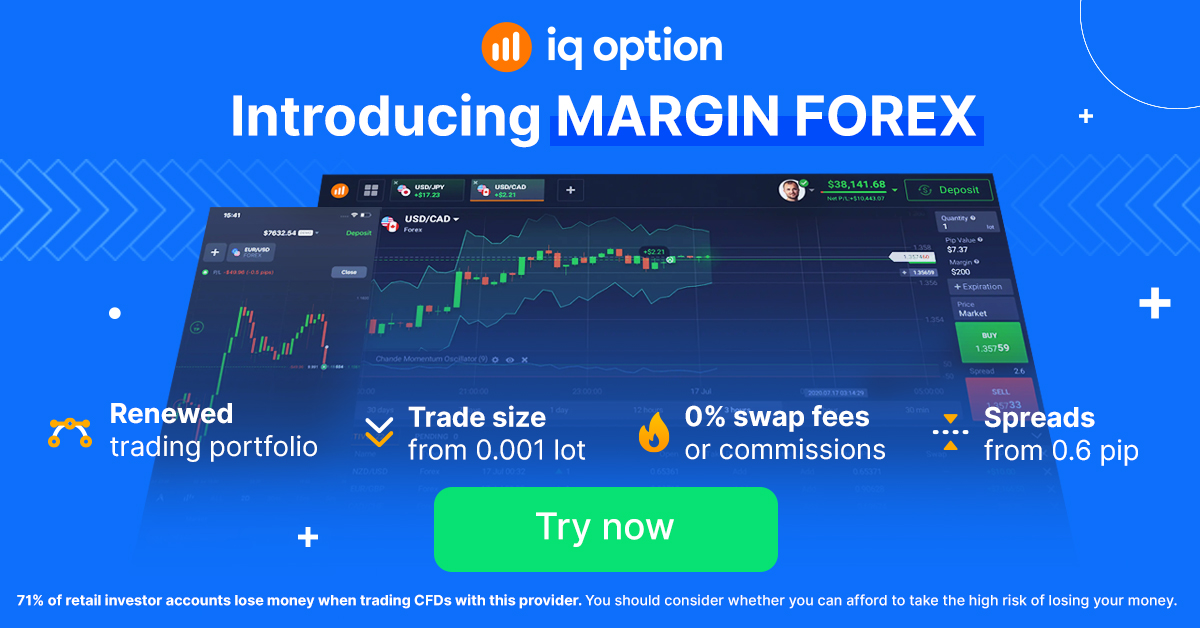 Trust-based Centralized Exchanges
There are countless third-party brokers for crypto transactions. Most of them have a strict limit on the amount you can withdraw. For example, you can withdraw a certain amount in a day or week, or month.
Some of them require your detailed information before a transaction takes place. Also, some have a certain waiting period. For example, you may have to wait for a few days for the money to enter your bank account.
Bellows are some of the exchange options for withdrawing large amounts of Bitcoin.
KuCoin
You can use KuCoin to cash out large amounts of Bitcoin, but there are limits on withdrawals. The limits are categorized into three levels – unverified, KYC1 and KYC2.
Both KYC1 and unverified level users can withdraw up to 5 Bitcoin in a day. KYC2, on the other hand, can withdraw up to 200-3000 Bitcoin per day. You can withdraw through credit cards, SEPA transfer, iDEAL, POLi, etc.
BitPanda
BitPanda allows trading a large amount of Bitcoin with USD, Euro, Swiss franc, and British pound. Also, you can use many payment methods to withdraw or deposit money. For example, you can withdraw up to €5 million with SEPA or €100k with online payment. Of course, how much you can withdraw depends on your payment method and verification status.
Binance
Binance has two levels of withdrawal limits; level 1 and level 2. The level 1 account can withdraw a maximum of 2 Bitcoin in a day. The level 2 accounts that are verified can withdraw up to 100 Bitcoin in a day. In addition, you can use the wire transfer option or credit cards for cashing out Bitcoin.
Gemini
Gemini is another popular exchange operated by the Winklewoss brothers. It limits daily withdrawal amounts to $5000 and monthly limits on $30,000. However, you can still withdraw up to $100,000 with your personal account.
Also, with your industrial account, you can withdraw $10,000 daily and $300,000 monthly. Besides, there is a $100,000 withdrawal limit per day for industrial accounts.
Peer-to-Peer Exchanges
Similar to OTC exchanges, it runs individually of trading platforms. Peer-to-peer is basically an online marketplace where two individuals can transact directly. Here the individuals can directly trade crypto assets with their own terms.
It allows live or one-to-one meetings between two individuals. LocalBitcoins or Paxful is an example of Peer-to-Peer exchanges that facilitate cash outs of Bitcoin.
Bitcoin ATM
Bitcoin ATM is yet another excellent option for cashing out Bitcoin. It allows the users to sell their Bitcoin for cash. Moreover, Bitcoin ATM is widely available around the world. Many companies have built Bitcoin ATMs, and Coinsource is the largest among them.
Nonetheless, there is a limit on Bitcoin withdrawals from these ATMs. One can withdraw up to $5000 in a day. So, you may consider it as the last option for cashing out cryptocurrency. It is not worth considering for large sums.
There is a considerable difference between OTC and peer-to-peer exchange. OTC brokers are professionals, while peer-to-peer exchange includes people who randomly transact with each other.
It makes cashing out large amounts a bit risky. Still, it's an excellent opportunity to get a lucrative deal. When you get in contact with someone on a peer-to-peer platform, you should check their background first.
Make sure you accept the deals that you find authentic. In addition, you can seek help from an expert specialized in crypto transfers. These experts may know some individuals that are trusted for peer-to-peer exchange.
Things to Take into Account Before You Cash out Bitcoin
Above, we've discussed how to cash out Bitcoin. You may think it is too simple to convert Bitcoin to your local currency. Indeed, it is pretty simple. But there are some facts you need to know before you proceed.
Withdrawal Limits on Crypto Exchanges
There is a certain amount of money the user can withdraw using most crypto exchanges. The withdrawal limits can be anywhere between a few thousand dollars to tens of thousands of dollars.
We've already discussed how much money you can withdraw in a day using the above ways. If you want to cash out a significant amount, the crypto exchange platforms allow doing so. You can withdraw more funds by upgrading your account.
Bank Policy
While cashing out Bitcoin using banks, things may get complicated. The level of complicacy depends on the bank account where you want to withdraw the funds. Nowadays, more banks are becoming open to cryptocurrency transfers.
Still, there can be exceptions. It is wise to check the bank transfer policy before you cash out a large amount of Bitcoin. Be aware of the potential complicacy. Some bank denies when you transfer several thousand dollars.
However, some banks suspect if a large amount of transfer takes place. They can even freeze the account that used to receive small amounts of money regularly. Therefore, the bank manager may consider it as a fraud or money laundering case.
Not to mention that it becomes difficult to provide evidence for cryptocurrency transactions. In the end, you can lose your money as well as time. However, if the bank allows cryptocurrencies, you may inform them about the transaction in advance.
Taxes on Bitcoin Earnings
It is the most crucial factor that you should consider while cashing out Bitcoin. Making transactions with cryptocurrencies doesn't come under the law until you convert them into fiat money. So how do you cash out Bitcoin depends on you.
But every way where the currency is being cashed comes under the law. So, it would be best if you were prepared for paying high taxes while cashing out high amounts of Bitcoin. Elsewise you may commit severe crimes like tax evasion or money laundering.
It is best to consult a lawyer or an accountant specialized in cryptocurrency taxes. Then, you can choose the best plan provided by the expert. They will tell you how to liquidate Bitcoin with the lowest possible tax fees.
Pay Attention to the Transaction Fees
It is wise to choose conversion ways wisely with the lowest transaction fees. This is because the transaction fees can affect the amount you get in return. Crypto exchanges are becoming popular these days because of the transaction fees paid by the user. Hence, it is essential to consider the transaction fees and the steps involved in each process.
Frequently Asked Questions
Question-1: How Much Bitcoin Can You Cash Out at Once?
Answer: The amount you can withdraw in a day varies. Some exchange platform allows cashing out up to $2000, while some allow up to $5000 per day. However, you can withdraw more than this amount by upgrading your account.
Question-2: Can I Convert Bitcoin to Cash?
Answer: Indeed, you can convert Bitcoin to cash. There are many ways we've discussed above. You can choose your preferred one and convert your Bitcoin into cash. It would be best if you had at least 0.001BTC in your account for the conversion.
Question-3: How Do I Cash Out My Bitcoin Shakepay?
Answer: You can cash out Bitcoin via Interac e-Transfer online. However, you need to use the mobile app to do so. Follow the steps below to withdraw money from your Shakepay account.
1. Select the "Interac e-Transfer" option from the Send tab.
2. You'll find a page with two empty fields to fill out.
3. Put on the amount you want to withdraw in the first field.
4. Put in a note in the second field and click on the "Send" button.
This option is ideal for withdrawals of up to $5000/ e-Transfer and $10,000/day. To withdraw larger amounts, you can use wire transfers.
Question-4: Is Cashing Out Bitcoin Illegal?
Answer: Cashing out Bitcoin is legal if it is done through third-party exchanges like Coinbase, Kraken, etc. This is because these exchanges have reasonable transaction fees and security measures to make your transaction legal. Other than that, it is illegal if you do it without going through a regulated exchange.
Question-5: What Happens If Everyone Cashed Bitcoin?
Answer: The same will happen with other systems in the world. If all people want to cash out Bitcoin, they cannot. This is because the most network supports only 1/10th subscriber capacity. So not everyone can be able to go to the bank and get their money.
In Summary of Cashing Out Large Amounts of Bitcoins
So, this is how to cash out large amounts of Bitcoin. It is absolutely possible to cash out millions of dollars' worth of Bitcoin. As demonstrated, there are many ways to accomplish the process. Depending on the security, speed, and anonymity you need, you can choose a reliable way.
When it comes to withdrawing a considerable amount of Bitcoin, it is sensible not to make sudden decisions. Before making a decision, take your time and consider the things to take into account. The best piece of advice is to talk to your local bank before the transaction. We hope now you understand, how to cash out large amounts of bitcoins?