The Dash cryptocurrency has been hugely successful since its creation. This is mainly due to its characteristics of speed and confidentiality of transactions. The whole system is similar to Bitcoin; with several improvements, it is a major competitor to the "mother of all cryptocurrencies."
In parallel with the other virtual currencies, brokers worldwide have begun to allow their clients to trade them. We will now see what dash trading is and a complete guide on how to trade them.
What is Dash coin: Basics of Cryptocurrency
The Dash is a cryptocurrency that is based on a decentralized peer to peer network. It is impossible to control by government bodies and banks. The first thing to say to understand how it works: the term Dash is the union between the words digital and cash.
The cryptocurrency in question is, therefore, digital cash that can be spent wherever you want. However, we are still talking about cryptocurrencies. And therefore, Dash also shares some generic characteristics typical of these special currencies:
The system is based on the integration of public and private key systems. And the solution of complicated cryptographic algorithms is also the basis of the transaction approval system's operation.
The transactions are public because they are entered into a freely accessible ledger.
In this case, the creation of the cryptocurrency is due to mining operations that must solve advanced mathematical problems.
The maximum of the cryptocurrency that can be created is established at the protocol level.
To specify when it comes to the features of Dash is also the high level of security. In fact, the individual transactions are confirmed directly by the miners, who manage many servers worldwide. For Dash mining, the X11 algorithm is used as a reference point. After the miners, between the structure levels, we find the main nodes, essential for advanced functions.
Main Features of Dash
The Dash digital currency was created following three fundamental characteristics:
DGBB (Decentralized Governance) – Users can propose and vote within the Dash forum to be made to the digital currency. The platform's control and power system are decentralized. The advantage of this system is that users can micro-evolve the cryptocurrency according to the community's needs.
PrivateSend (Private Transactions) – With this system, Dash offers private transactions by obscuring the source of monetary funds on the blockchain.
InstaSend (Instant Transactions) – Dash transactions are nearly instant; they are fully confirmed within just two seconds.
The Dash platform consists of two tiers. In the first level, we find the so-called miners who develop the blocks and execute the transactions. In the second level are the Masternodes that make certain Dash features such as ease of use possible.
Thanks to the PrivateSend function and the shuffling of the Masternodes, tracing the user making the transaction is almost impossible. Reducing transaction times makes it possible to transfer money with a lower transaction cost than other digital currencies.
Dash: History
The history of the Dash cryptocurrency began in 2014. The cryptocurrency was initially released in January 2014 under the name of XCoin. Shortly after, in February, the cryptocurrency is known today as Dash took the name of DarkCoin.
To get to the officialization of the known name today, it was necessary to wait until March 25, 2015. Two days after the launch of the cryptocurrency, there was the mining of 1.9 million currencies.
The founders commented on this as a mistake. According to CoinMarketCap, Dash's trading volume reached a staggering $ 100 million per day in June 2017. The capitalization, in the same month, exceeded 1.4 million dollars.
The Dash community is currently one of the most active on Bitcointalk, with more than 6000 pages of discussions.
Dash Trading: Use of CFDs
Before diving into how to trade Dash, it is necessary to explain how brokers operate with cryptocurrencies. These do not allow direct purchase of Dash but allow you to trade via CFDs.
These "Contracts for Difference" are assets that copy the value of the cryptocurrency in real-time. Through the negotiation of these instruments, various benefits can be obtained:
Ability to trade the desired asset both up and down ;
Use of the leverage effect and consequent possibility to trade with a higher purchasing power. For example, if you use 1:100 leverage, with only 10 dollars, you will have a purchasing power of 1,000 dollars!
Ability to use Take Profit and Stop Loss. These useful tools serve to close the trade at a given asset value to ensure a safe profit or a minimal loss.
Also, buying the Dash could be risky. There are numerous cases of users who have lost their money, relying on Exchange not very seriously. The possession of cryptocurrency could lead to the loss of one's capital, considering the high volatility of the same.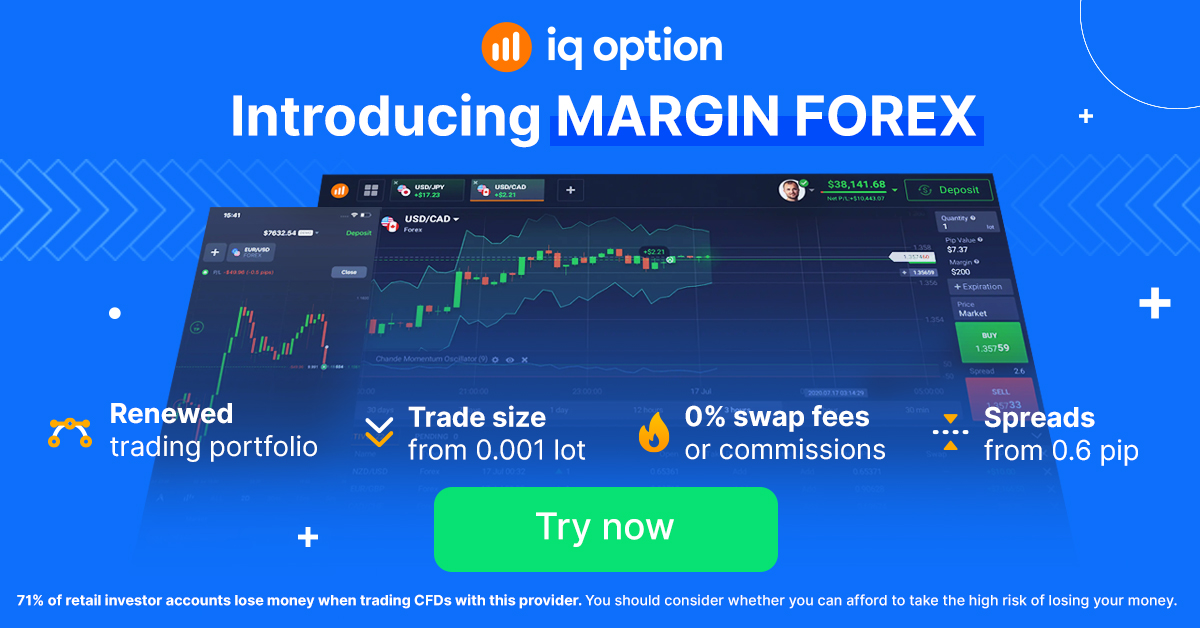 Dash Wallet Online: Which One to Choose?
Before investing in crypto, you need to determine in which wallet you are going to keep your tokens. What is the best Dash wallet?
It all depends on your equipment, as well as your goals. Do you keep Dash for payments? Is it a long-term investment that represents a relatively large sum? All of this will guide your choice of Dash wallet:
DASH Wallet for PC, Apple, or Linux: Do you intend to invest in the future of DASH? But the amount involved does not justify the purchase of a physical wallet? In this case, a DASH wallet for PC, Apple, or Linux is probably the wiser choice. Dash Core is the official wallet (with Masternode, PrivateSend, and etc. support). Among the solutions, multi-crypto popular are Exodus, Dash Electrum, Guarda,tradedashetc.
Wallet physical Dash: For long-term investment in Dash, say greater than 1,000 $. Ledger and Trezor are physical wallets that provide support for Dash. Suppose you have invested in other cryptos like Bitcoin, and Ethereum network token, EOS, and many more. Then you will be able to secure everything with the same device.
Portfolio Dash Mobile: In principle, a wallet Dash Mobile is designed to contain a limited amount of chips for payments of everyday life. Some people still do their core portfolio. Among the best mobile wallets Dash ago Dash Android, Edge, Abra, Jaxx Liberty, etc.
Wallet web: If you have little Dash, it may be acceptable to keep your chips on a wallet web of Coinbase.
How to Undermine The Dash?
With Dashcoin Mining Software
Dash is a Proof of Work type crypto, like Bitcoin. It is, therefore, pathetic. However, it uses the X11 (lighter) hashing algorithm, which was invented by the team. It brings together 11 distinct algorithms in order to complicate ASIC mining.
The algorithms are blake, bmw, groestl, jh, keccak, skein, luffa, Subhash, shavite, simd, echo. That said, that hasn't stopped manufacturers from providing dedicated X11 solutions that can be purchased on the market.
With Dash Coin Mining Hardware
You can also mine Dash with GPUs. Another solution is to rent it to a company specializing in dedicated cloud mining. This is a very interesting solution when
You live in an apartment.
You do not have access to electricity at a preferential rate or
Simply when you do not want to have to constantly monitor your minors.
That said, do you want to take advantage of a possible rise in the price of DASH? Then the easiest way is still to buy the cryptocurrency and wait for it to appreciate. Here is the guide with the procedure to follow.
How and Where to Buy Dash for Investment Purposes?
Due to its age and popularity, Dash is a cryptocurrency that can be bought on countless exchanges. Here are some suggestions that have been selected because of their ease of use, reputation, and reliability:
Binance: Do you want to buy Dash like a real trader, i.e., by choosing your buy price? Binance is definitely an option to consider. You can buy one of the cryptos linked to DASH (BTC, BNB, etc.) by card and then place your purchase order.
Coinbase: For immediate purchase of Dash (payment by card or via a wire transfer), Coinbase is undoubtedly a great choice. Its ease of use is one of the reasons why its platform is so popular with crypto beginners and veterans alike.
BitPanda: Most cryptocurrency exchange scholarships accept deposits by bank transfer and card. BitPanda goes further by offering alternative methods such as Neteller, Moneybookers, etc. BitPanda is also distinguished by competitive fees. This trader also has a proper trading platform to buy DASH at your price.
Dash: alternative purchasing methods
There are obviously other methods to acquire Dash, which deserve mention:
Dash ATMs: In Oregon, Florida, and New York, United States, users can buy Dash directly from ATMs. This method has high fees, but it is definitely the fastest and safest way to get Dash;
WallofCoins: In some banks in the USA, Canada, Brazil, Germany, Poland, Romania, and the Philippines, it is possible to acquire Dash simply by depositing your money. A safe and rather used method by several users.
How to Sell Dash?
Whether you want to withdraw by transfer, card, or Skrill, there is nevertheless always a solution among the list of proposals below. Please note, however, that withdrawals by transfer are much more economical (free of charge or a few cents):
Coinbase: More and more cryptocurrency exchanges support cash deposits and withdrawals. However, Coinbase remains the solution of choice for most traders when it comes to withdrawing their money. Simply sell your Dash in dollars and initiate your withdrawal by bank transfer. You will receive your money the same day or within 48 hours, depending on your bank.
BitPanda: Another reliable solution for selling Dash is BitPanda. Like Coinbase, it offers withdrawals by transfer. But also other options for more flexibility, such as Skrill or credit card withdrawals.
Kraken: Why go elsewhere to look for what we have at home? Based in the USA, this international operator allows you to sell Dash for dollars and euros and receive your account's money.
Dash Trader: Choice of Broker
The choice of the broker is delicate and fundamental for the success of future negotiations.
By doing a quick search on the net, you can see how many brokers allow Dash trading. It is advisable not to be fooled by too attractive offers or large bonuses. To choose your reference broker, it is necessary to evaluate certain characteristics of the same carefully.
First of all, it is essential to choose only and exclusively regulated brokers. Numerous regulatory bodies ensure the user the safety of the intermediary:
CySEC:
The Cyprus Securities and Exchange Commission is the Cypriot regulatory body. Why is it taken into consideration? Simple, because 90% of brokers are based in Cyprus, so it is essential that they are authorized to operate by CySEC.
FCA:
The Financial Conduct Authority is an English body.They regulate and authorize any economic operator who intends to conduct business in the United Kingdom.
After checking the regulations, it is necessary to consider the trading platforms that the various brokers offer. These must be as fast as possible in the execution of orders and easy to use. All the tools must be within reach of a few clicks because online trading is an activity where every second can make a difference.
Trading conditions are also important. Low spreads applied, available leverage, and minimum deposit conditions to check before depositing your money into a trading account. All this information is easily found on the brokers' official websites.
The safest and most convenient brokers to trade Dash are listed below:
Invest in eToro with Dash
The first of the brokers that we recommend to you for trading on Dash is certainly the broker eToro. It is a broker of excellent level, which has practically always been one of Europe's best conditions.
Why do we recommend it so frequently? It's very simple:
It is a broker with more than 2,000 stocks to choose from, as well as Dash, of course. This makes it extremely easy to trade balanced by choosing from this broker's price lists;
Copy Trading included, which allows you to copy the best traders, on Dash or not, with just one click;
Simple to use a web platform with a much lower learning curve at least than the platforms used by others.
As always, you won't necessarily have to trust what we say. You can easily choose eToro in demo and trade with virtual capital. If you consider this to be your broker, you can start investing with this broker using virtual capital.
Invest in Dash also with Plus500
We close our review of recommended brokers to invest in Dash by reporting Plus500.
Another excellent broker, one of the historical ones that operate in Europe. It allows you to invest in thousands of stocks.
We have always recommended it because:
It is solid like few others: which means that you will be able to sleep more than peacefully even if you have to pay large sums;
It has a huge choice of stocks also in a demo, with which it will be really easy to compose a complex and diversified portfolio;
It has a reputation: because it has been operating continuously for years and is truly one of the most recognizable.
We are facing another broker that we recommend you to test with the free demo. If you feel convinced by its offer, you will then switch to the real equity account.
Using exchanges: Dash on CoinBase
Of course, there are also exchange- level alternatives for trading on Dash.
All the problems that exchanges generally have were then overcome by CoinBase. It is an exchange that today can offer you:
The Coinbase Pro Platform: It provides you with all the tools that you would generally use with professional and financial platforms;
The best choice of Cryptocurrencies: This means being able to compose a portfolio that is of excellent quality and with the right diversification;
Pay the minimum of commissions, while other exchanges don't hesitate to put your hands in your pockets.
It also has a demo trial like other good brokers.
Is Dash a Good Investment: What are The Advantages and Risks?
Are there any reasons to invest in Dash over other cryptocurrencies? Does this project have a reason for being; a reason for being that will involve its use also in the future?
Of course, yes.
In fact, there are some peculiarities in the protocol used by Dash. These peculiarities make it one of the most interesting cryptocurrencies in the entire reference sector:
For the creation of the coins and for the confirmation of the transactions, it uses the X11 algorithm. It requires much less energy and calculation than Bitcoin
The block difficulty adjustment system is calibrated to grow harmoniously, without creating queues and hitches to approve transactions
InstantSend: the ability to send money instantly without creating double-spending problems
Remuneration system of those involved in the development of the project, which is based on the same Dash coins
Private companies do not sponsor the system. It means that the community that animates the project will always be able to make autonomous decisions. And they are the best possible for the sector.
Dash has been pioneering for practically each of the features we have just listed. It is a sign that the choices made at least up to now by the reference community have been technically valid.
Trading on Dash: the risks
Yes, there are major risks associated with investing in Dash.
Problems that are common to other cryptocurrencies and that are generally typical of any type of investment.
Do not believe those who present you with this investment as safe and reliable. They can portray this as an investment that will never lose even 1 cent in value.
The risk is there, and you will have to take it into account. A risk that you can, however, certainly distribute with:
A diversified portfolio, which you can easily build. It allows you to invest, thus distributing the average risk on different assets;
By investing small amounts on Dash and not all of your capital
The practice to mitigate risks becomes one of the most important aspects for those who want to invest. Practice that, we remind you once again. You can easily do with all the other brokers that we recommended during our guides.
Conclusion
The Dash cryptocurrency has had considerable success in recent years. The high security and anonymity of the transactions have allowed the currency to arrive in the first place of preference of users. With various reliable brokers, it is possible to do dash trading safely. But for that, you need knowledge, skill, and practice.
FAQ
How do I put money on my dash?
To put money on your Dash account, you can do it from your Dash App on your mobile. Choose the 'Top-Up' option. There you will see various methods you want to use, such as from bank acc, debit or credit card, etc. Choose yours. Follow the steps. And you are done. Check your Dash balance to see if you have got the money.
      2. How do I buy a dash?
The easiest and fastest way to buy Dash is to purchase through Exchanges. These sites allow you to change your currency in Dash. You can exchange Euros, Dollars, Pounds but also Bitcoin and other cryptocurrencies.
     3. Will the dash price go up?
Seems like it. Analysts are expecting that the price is expected to go up by the end of the year. The prices make the Dash at 32nd position in the market capital list. However, there is a possibility of slight downfall in the price in the 1st quarter of next year.
Does Dash have a future?
Yes, certainly.
Is Dash better than Bitcoin?
Bitcoin has rules the world of cryptocurrency before dash was born. But it has a lot of shortcomings.
Dash was born to solve some of the problems that have always affected Bitcoin and specifically:
Transaction speed: that with the growth of the blockchain, on Bitcoin it continues to increase in timing;
Presence of master nodes: that is, a higher level of nodes that is more involved in governance.
Dash, however, is a horizontal model but definitely more "hybrid" than Bitcoin.It has made this cryptocurrency one of the most popular in the world.
Where can I spend my dash?
Rarer but very popular in the world of crypto-currencies, it is possible to spend Dash in many ways. You can spend it via debit cards with Shakepay, Spectrocoin, Liquid, Bitwala, or Wirex cards.
Finally, note that some online casinos also accept Dash: Dash Video Casino, DirectBet, FortuneJack, CryptoGames, PalastCasino, DashBets, or even Dash Poker.
Is a dash of cash legal?
Yes.
Dash is one of the most serious and solid projects in the cryptocurrency sector. We are facing one of the oldest projects and a cryptocurrency. It has been able to grow in value over the years and to guarantee its investors very important returns.
Dash continues to present itself on the market as one of the most reliable cryptocurrencies. There is no reason to believe that it is a scam. Even independent bodies have been able to certify its goodness.